Some updates.
The discus (Tiny) has been moved into a discus tank along with other mates.
This shot was from a little while ago, when there were still some unfilled gaps here and there.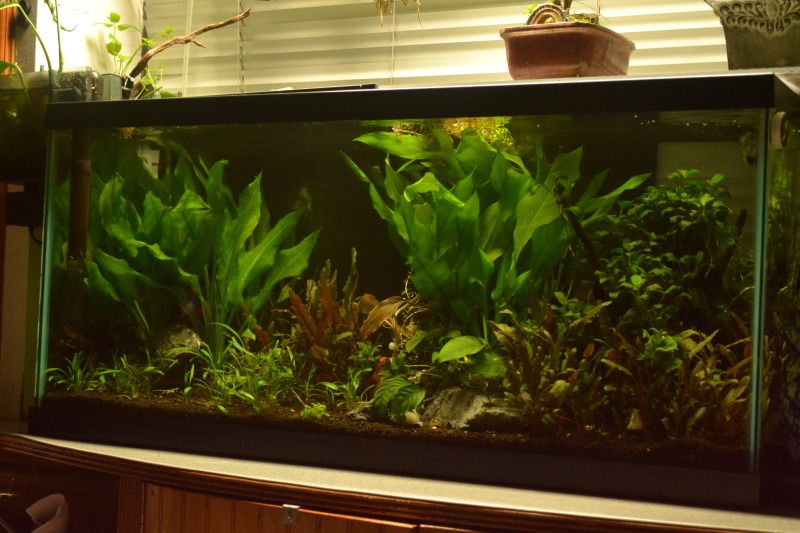 Most recent shot with a lot of the empty gaps filled with some plants on loan. =D
FTS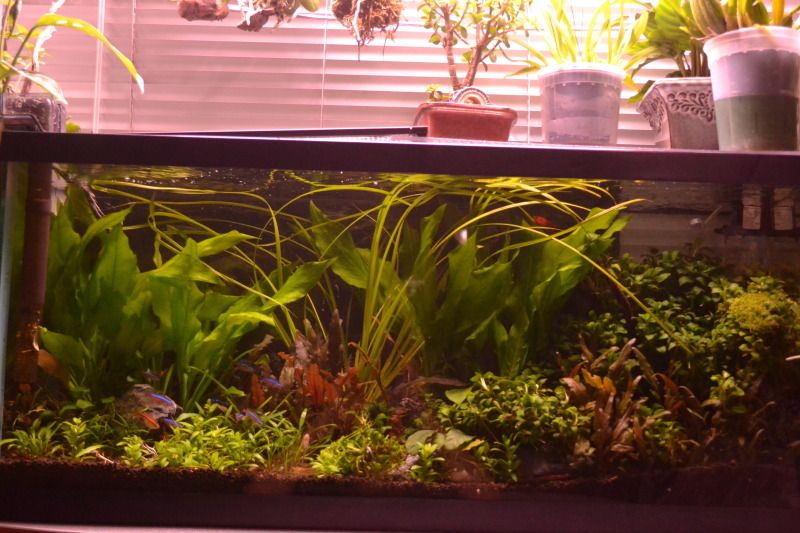 The right side is one giant anubias petite mountain.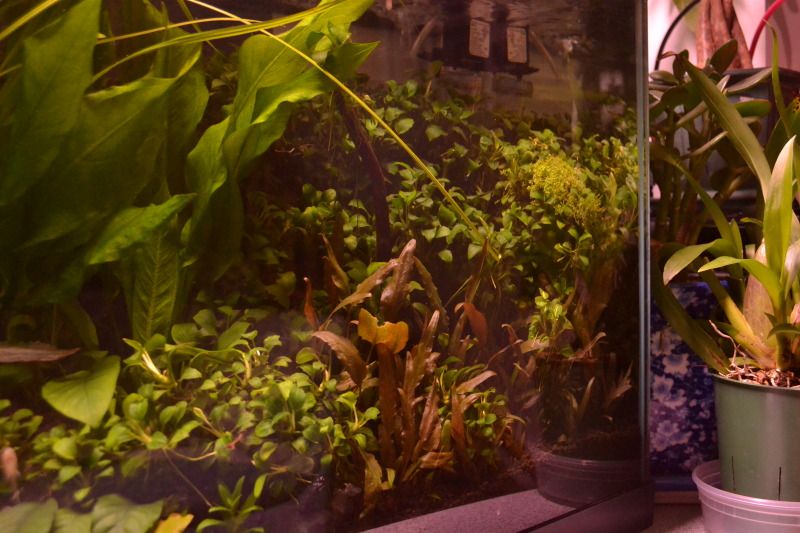 Along with the anubias petite 'stardust'.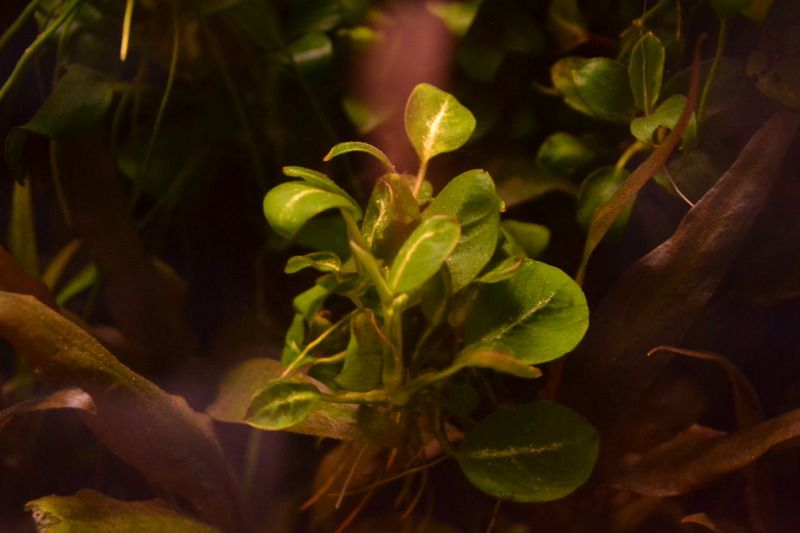 Check out how the HC is growing! It's actually embedded into that thick portion of anubias petites.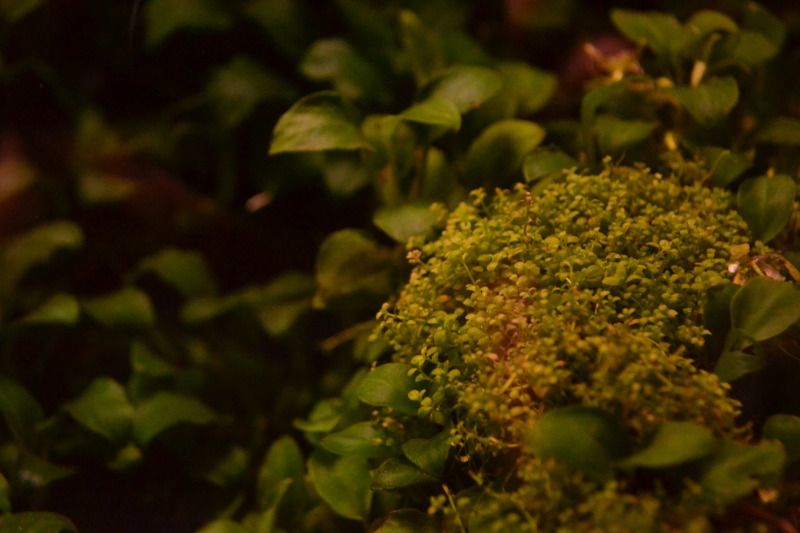 The left side with cyperus and crypts in the middle.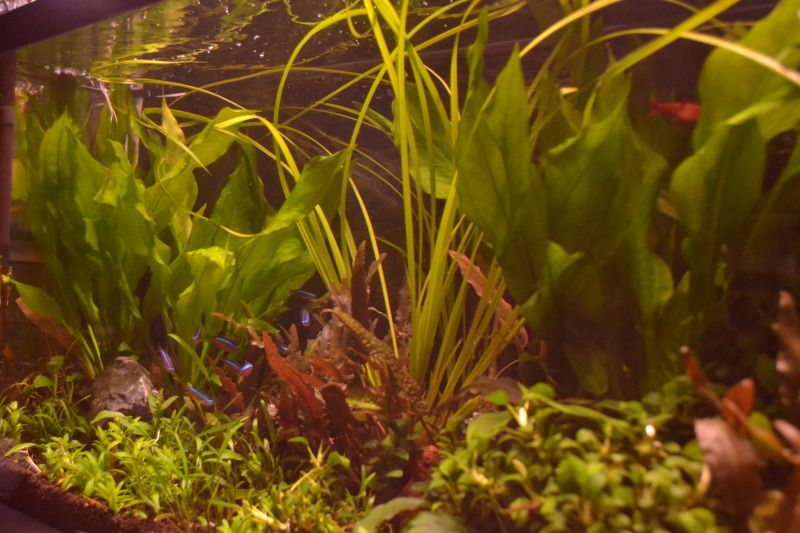 Side shot. You can observe the depth of the petite mountain.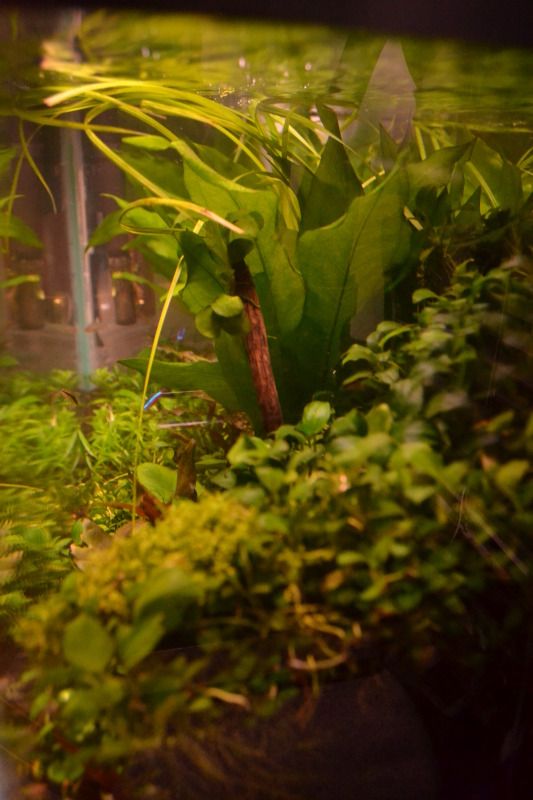 Some of the new livestock I'm holding on for someone. They aren't all pictured, because most of them hideout in the little caves of the anubias mountain.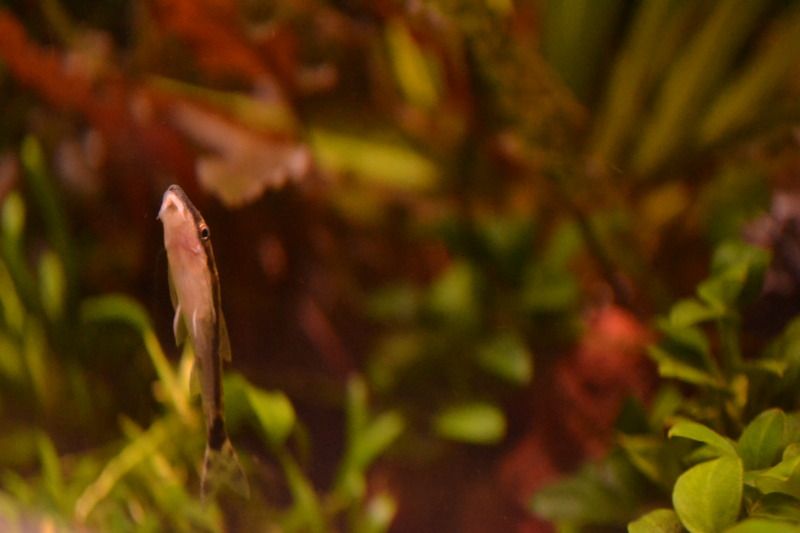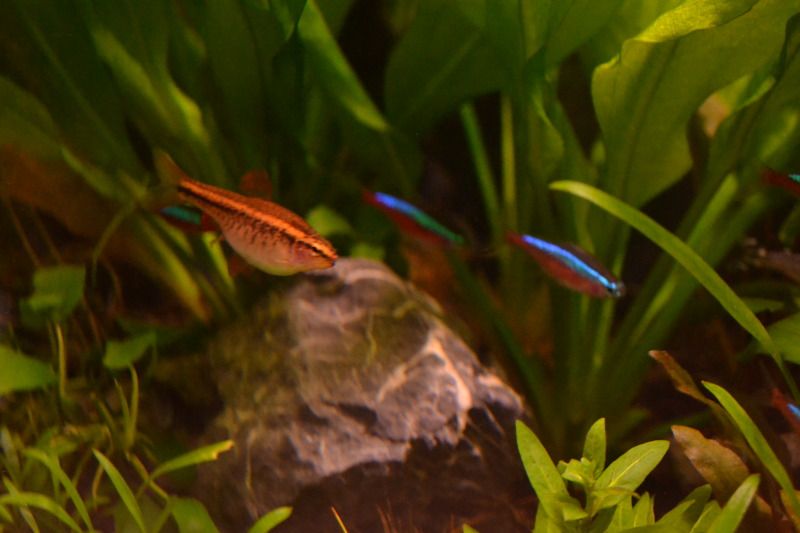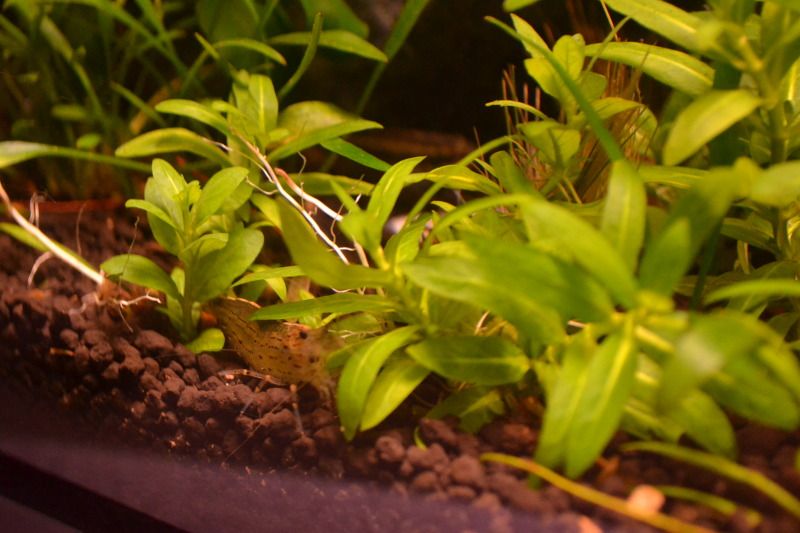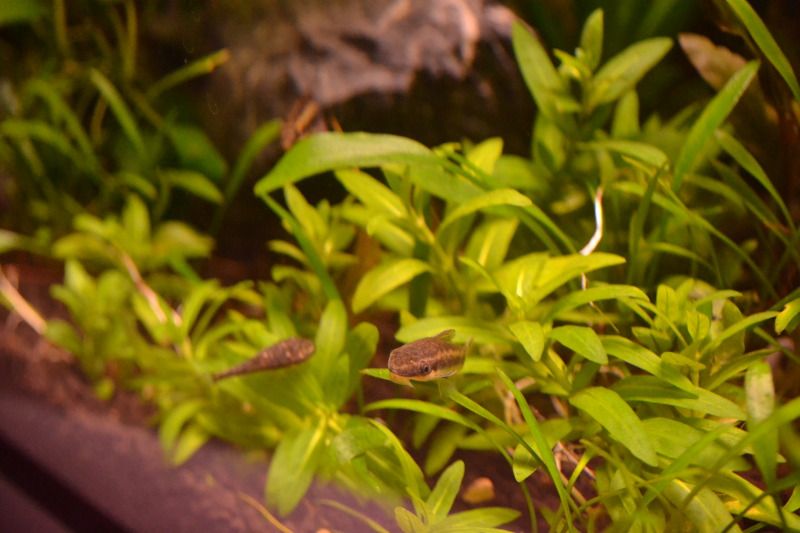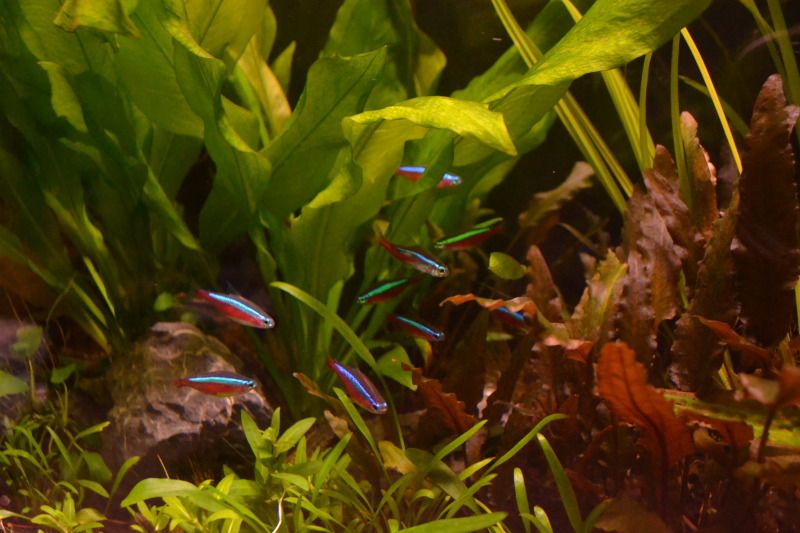 Some livestock that were not pictured include kuhli loaches, yoyo loaches, rummies, and several apistos.
Future plans
The tank is progressing how I initially intended it to be: a low maintenance tank. So far, I have barely seen any algae at all. I've only observed a trace of BBA, some string algae and a couple of strands of clado. I manually remov them all and I haven't seen any new algae growth since. *knockonwood* The new plants have some algae on it, but I'm hoping it will go away on its own. If not, I'll just manually remove it. I attribute this lack of algae to a good plant density and appropriatly proportioned lighting/CO2 levels. This tank doesn't receive very high light, I measured the PAR at around ~70 on the top and ~30s on the bottom. And 30-50% of the water gets changed every one or two weeks.
My dosing schedule is really erratic. I dose whenever I feel like it or observe deficiencies in the plant themselves; I usually have to dose potassium the most because a lot the plants seem to have pinhead holes all over the leaves.
In the future, I might switch out the fluval g3 for a sump; reasons include increased water area, separate area for breeding livestock and top off/auto water change system.