Hello everyone. I used to be really into aquariums a few years ago. I had a 55g and three 10g set up. They were all freshwater. For several reasons I had to get out of the hobby, but now have a rekindled interest. I was able to purchase a 40g breeder on sale last weekend. I'm working on getting everything that I need for it. It's a slow process but I'm getting there. I will be using a 36" dual bulb T5 normal output fixture. I think that should be more than enough light for a low light tank. I want to go simple, so no CO2. I'm working on collecting driftwood. I live in the mountains so I have a lot of streams in the area. Believe it or not, they aren't overflowing with driftwood. I went looking today and came back empty handed. I do have a couple decent pieces that I've found. I have some rocks that I've collected from my yard and stream. I'm not completely sure what they are. I've soaked them in water for five days and they didn't seem to affect the pH or TDS. Any ideas what they are?
The rocks are wet in the photos.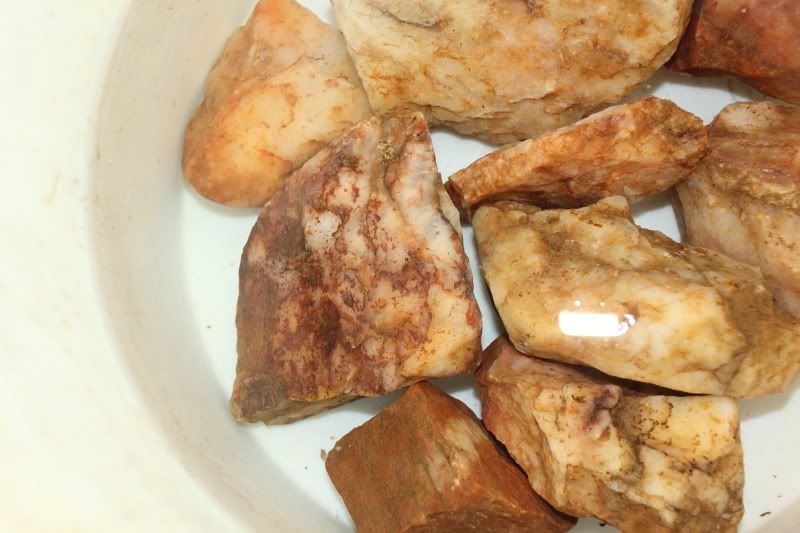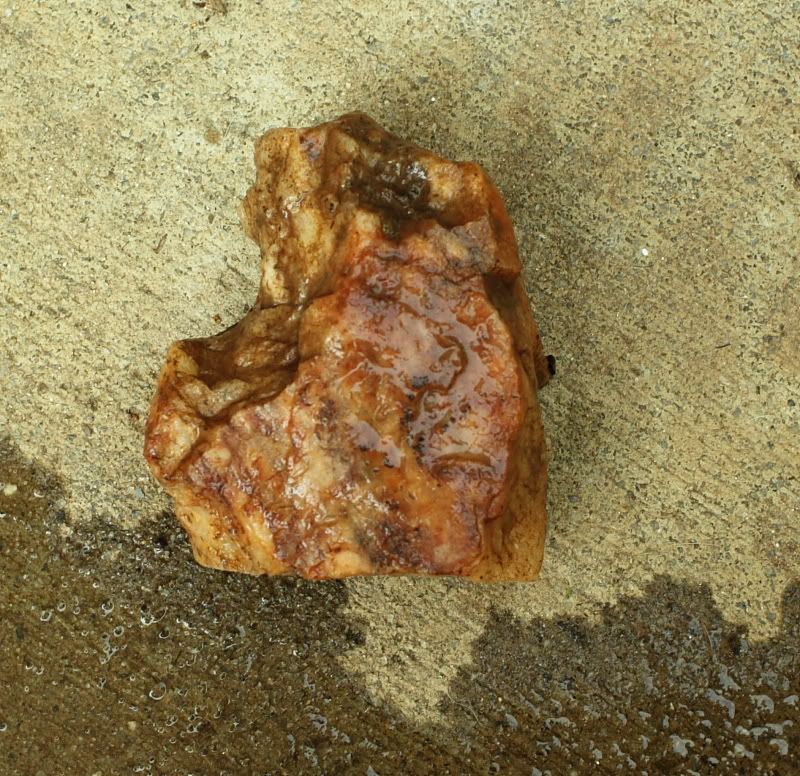 I hope within the next couple of weeks I'll be able to start getting my driftwood and rocks organized to see what kind of aquascapes I can come up with. I'm terrible in the aquascaping department so I might be asking for some help in the coming weeks.
Thanks everyone!
Crystal