So far all 4 of the Otos I bought 2 weeks ago are doing really well, they're getting chubby and they seem happy, and they like to hang out together in one corner of the tank. However, as I was looking at them pressed up against the glass this evening, I noticed some odd coloration on the belly of one of them so I figured I would post pictures here to see if anyone has seen anything like this before. It might just be that this oto has some color on his (or her) belly, but I'm not sure so I figured I'd see what people thought.
Unfortunately, the camera kept wanting to focus on the plants in the background, I tried to make some adjustments to get a clearer image, but I will try to get a better picture too.
In the meantime....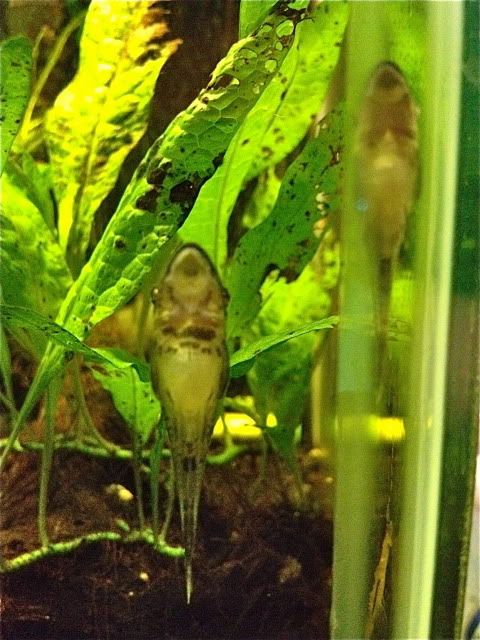 *edit* I tried to get another picture, but they all came out significantly WORSE than the one I already posted (interesting sidenote, the pic I posted was taken on my iPhone, the pics I just tried to get were with my real camera....go figure!) Anyway, my old camera is really good with macro shots so I'll try to find that one and try again. I usually keep it accessible for macro shots so it should be around somewhere.......