Hey guys, Anybody with any advice on my setup. Not a specific problem or anything.
Tank: 70L. 24"L x 12"H x 15"W
Lighting: 24W 10,000K and 24W pink bulb 2" from water Surface
so about 12" from sand substrate. On for 3 hours a day.
Plants: Mostly Anubias Nana and jave fern (needle)
Fish: 8 bronze Corys, 2 male guppys.
Filter: Fluval 205 and fluval edge HOB, Gentle flow gets all around the tank
C02: have the equipment but i was told anubia doesnt need it and wont
do much with it. Dosing small amount of ferts daily (macros from a bottle)
Water Parameters:
PH 6.5
Nitrates 30ppm
Nitrites 0
50% water changes a week.
Since changing from Fluval edge lighting to 48W i have noticed a bit brown algea but my lighing times keeps this manageble, the anubias does get it on its leaves in spots. Java fern is doing nicly. The anubias is placed at all levels of the tank and comes out of water surface. would like to know if i need floating plants to shade the anubias or if Co2 would help with algea issue.
Ill post a pic tonight after work
Dont mind the rubber bands, Those are coming off soon.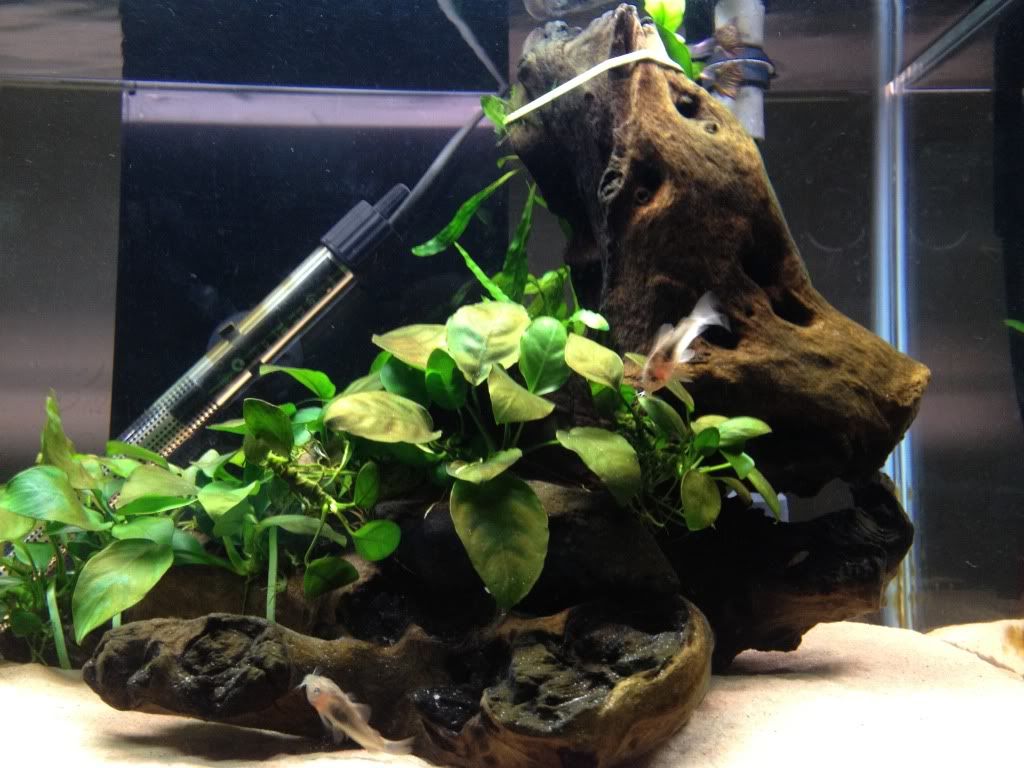 I use some ferts called love fish from pets at home.
Cheers,
Paul