SOLD Thanks
I'm heading home for Easter this weekend and can bring my old 55g down. I need to find a new home for it by May. Currently, I'm finishing up my last semester of college in very rural Western, NY and haven't found anyone local that wants a largeish tank.
Let me know if you want me to bring it down this weekend.
I'll be in Burke (22015) and can meet up anytime Saturday and between Noon and 2:30 on Sunday. (March 30-31)
I'm looking for $35 for the tank. There are a few scratches on the lower portion of the tank but is still very useable.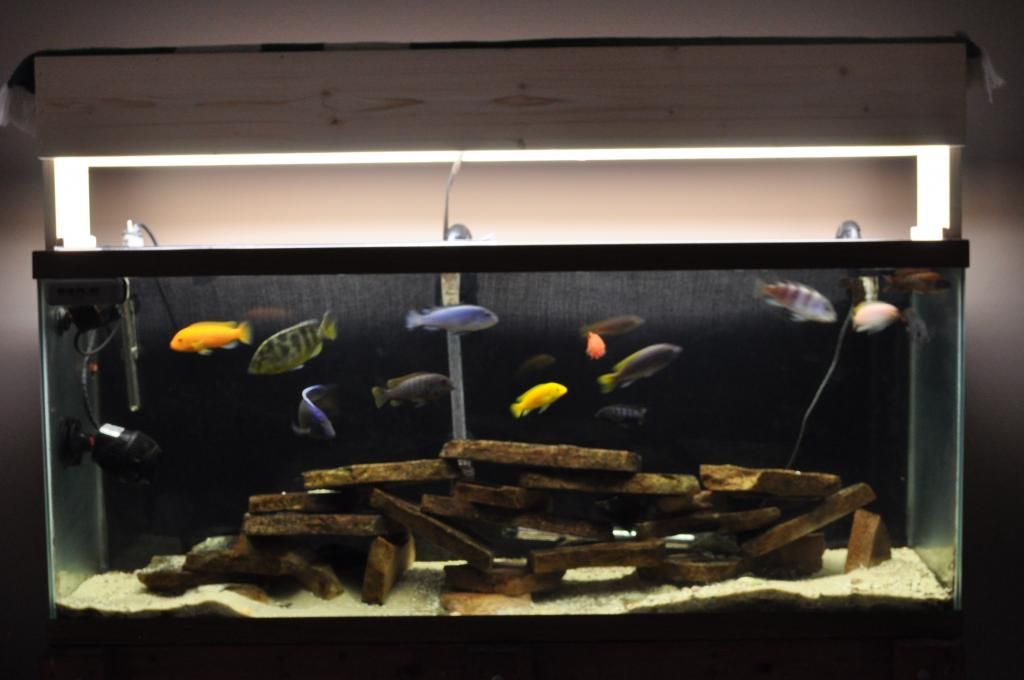 The stand and light are not included. I can also bring down the Sandstone rocks (would like $15 or so for them) and some old HOB Penguin/Aqueon 55/75 Filters. I am not sure if the filters run but I don't use them anymore so they are free to anyone who takes the tank and wants 'em.
PM or Post for more details