mle
PHX - Kind of off topic, but charity event on Nov 22nd
---
Hello,
It's kind of off topic of the forum, but i'm on here and it does say any event..


I'm organizing an event for Toys for Tots at F1 Race Factory (go kart place) on Sat Nov 22nd. It's a car show & shine, but everyone is welcome! So, if anyone on here is interested in going, or know someone that might be interested in going, please join us!




Here's the flyer with the details: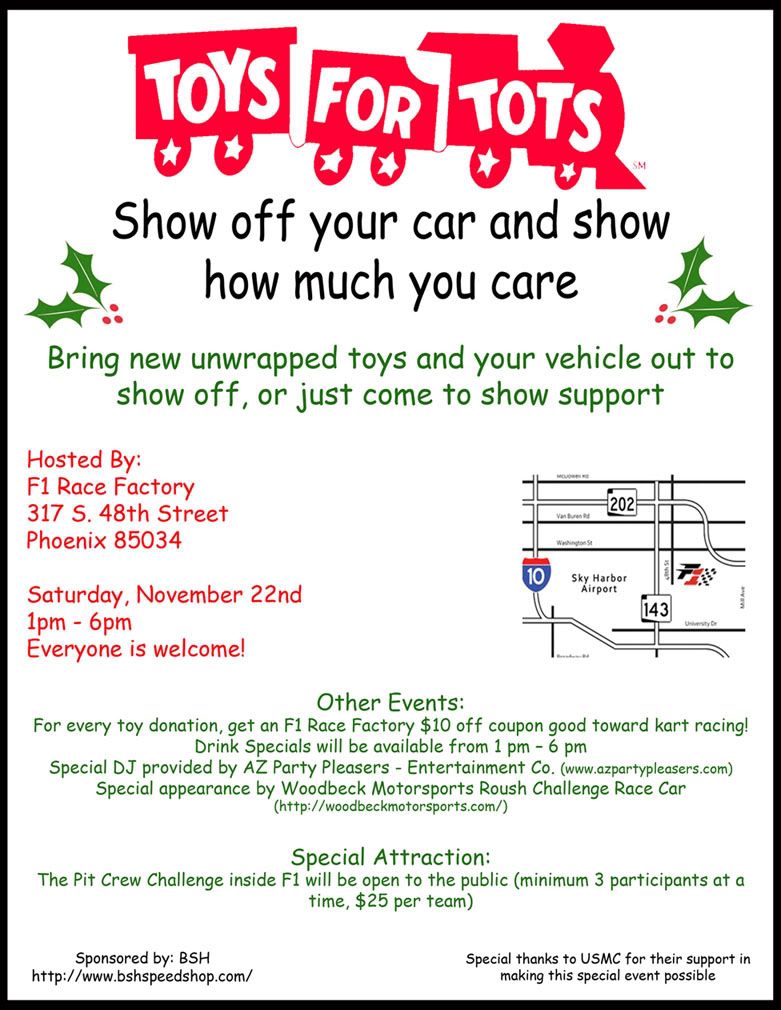 Thanks for the read!