del_cro
This is how I do it.. greetings from Europe (pic heavy)
---
Hello,
Firstly let me introduce myself. My name is Petra and im kinda new in this hobby.


I dont usually write on foreign forums (only read - a lot!) but this forum was one of reasons I started to fill water into glass boxes.
So, Ive stumbled upon this forum section a year ago and decided to make an interesting variation of aquarium - riparium. To make things complicated, Ive also decided to use only SE Asian flora and fauna. Nice start for beginner, heh? This is the result:

Aquarium : 90x40x45cm/160 L/approx 42 US gal.
Filter: Fluval 205
Lightning: 150W MH at first, then replaced with DIY 4x39W T5 overtank (only 2 on for 10-12 hrs)
Substrate: Aqualit
Ferts: DIY NPK and EasyLife ProFito (micro)
CO2: DIY

Plants: Crypts, Hygrophila sp, Java moss, Blyxa japonica, Rotala rotundifolia, Hydrocotlye sp. japan
Emersed part: Aglaonema sp., Scindapsus aureus, Ficus pumila, Arcorus gramineus, ferns

Fish: 2x Trichogaster trichopterus, 12 x Rasbora heteromorpha, 4 x Schistura cf. balteata, SAE

Algae trouble: None, never had any problems, besides few spots of GSA. I think secret is in water. I use only water from my well, its soft and pure spring water. Some of benefits living in small country such is Croatia

I can go for 1-2 months (and probably more) without water change, only top-up, tested.
I usually do water changes 30-50 % every 2-3 weeks.

Wood structure for emersed plants, branches of beech from nearby forest, bolted together.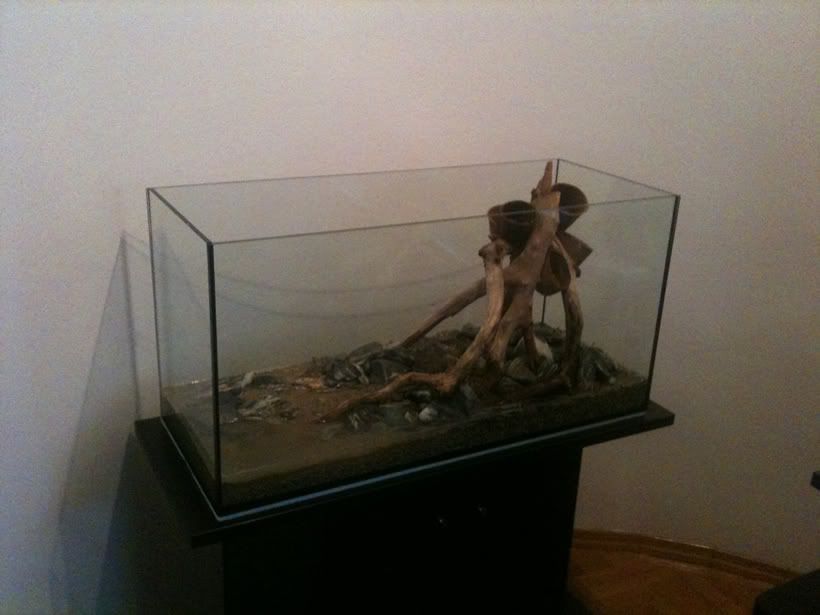 You get the idea...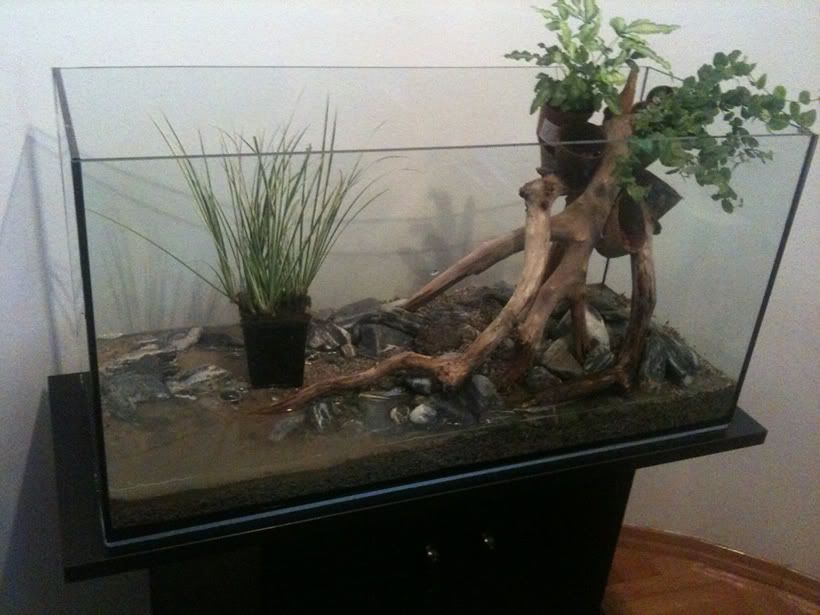 First days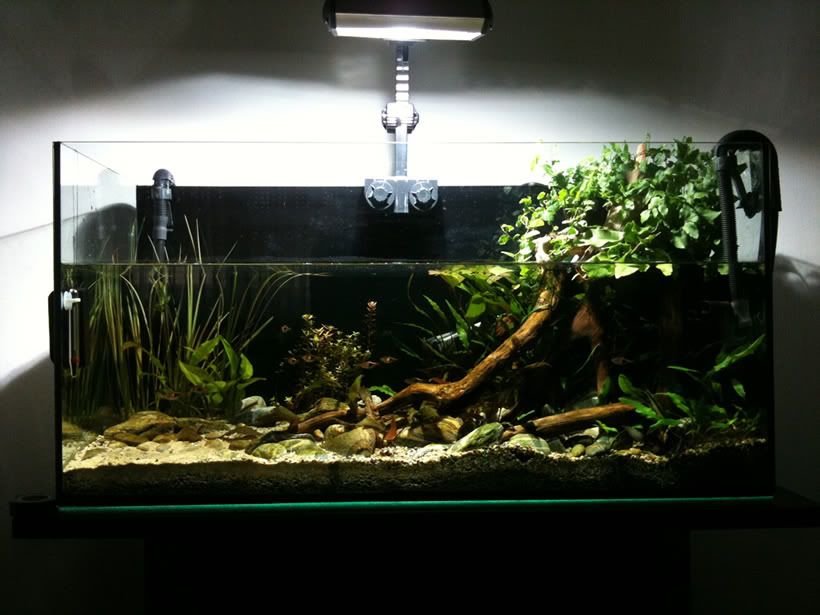 Grown up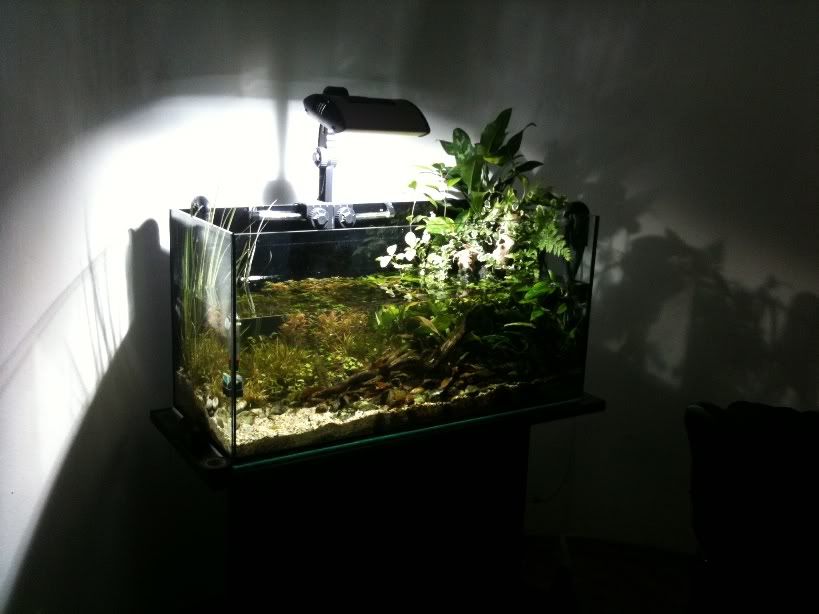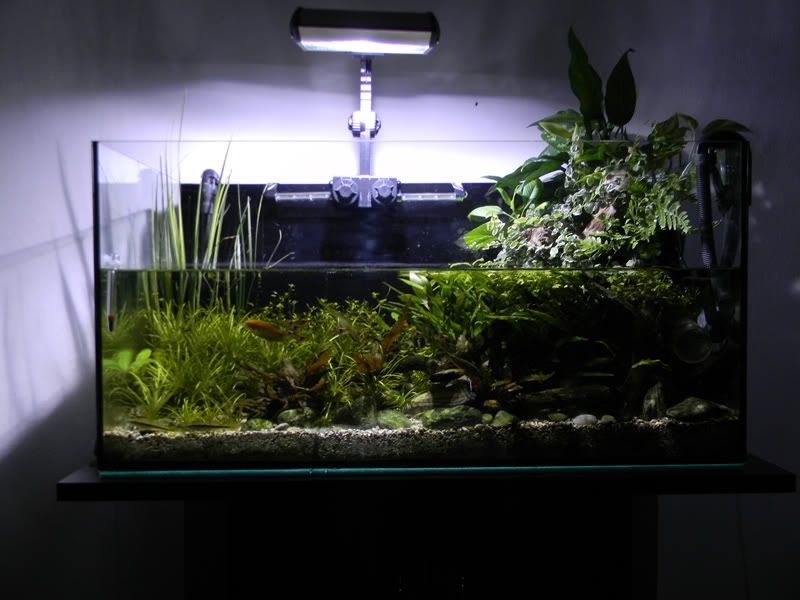 -------------------------------------------------------------------------------------------------------------------------


Fresh start from this year. New setup.
Changed substrate to mixture of potting soils, crushed lava and few secret ingredients. And lightning is changed too.
Added few more plant species, like Staurogyne sp., Ceratopteris siliquosa and Hygrophila angustifolia.
I know that Staurogyne is not Asian, but here we have limited offer and its very hard to buy something in fish store thats not an Anubias. Emersed part is changed also, there is new plant - Juncus effusus. Ive recently planted some crypts, Hydrocotlye and Ceratopteris on emersed part. They are sprouting tiny new leaves.


Hardscape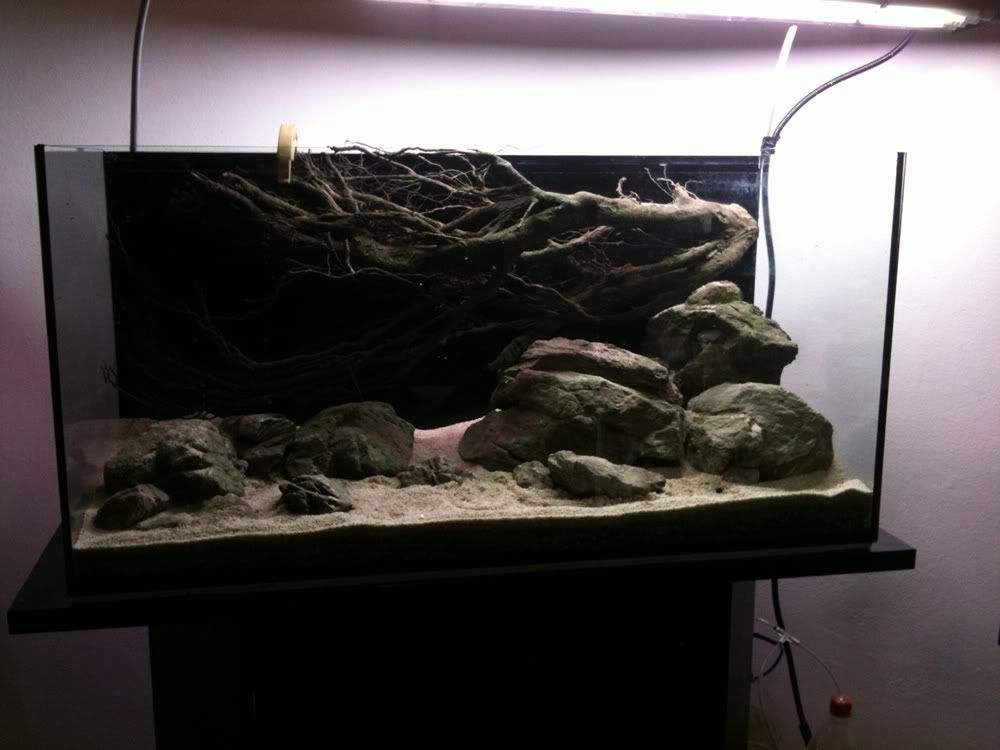 Right after planting, January 2012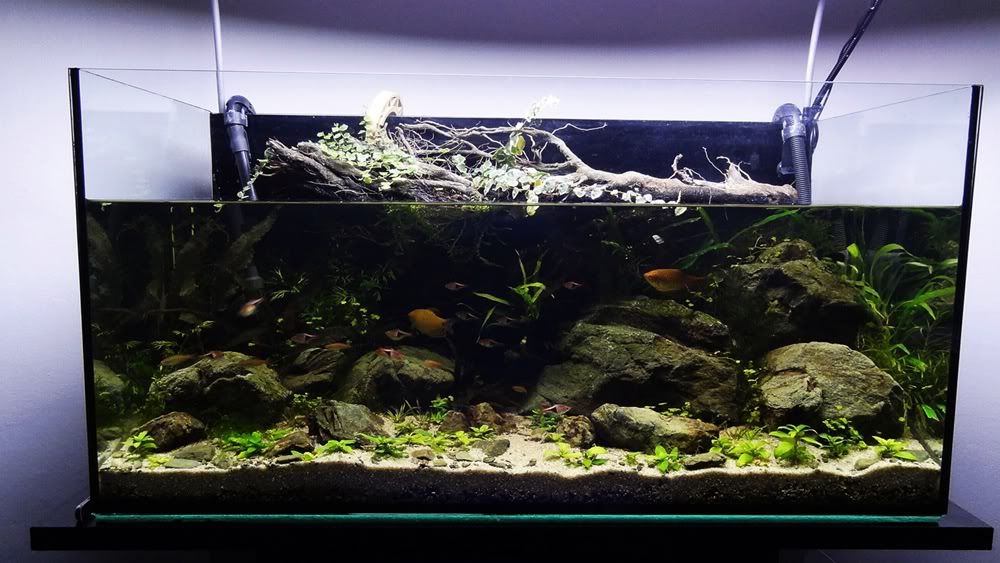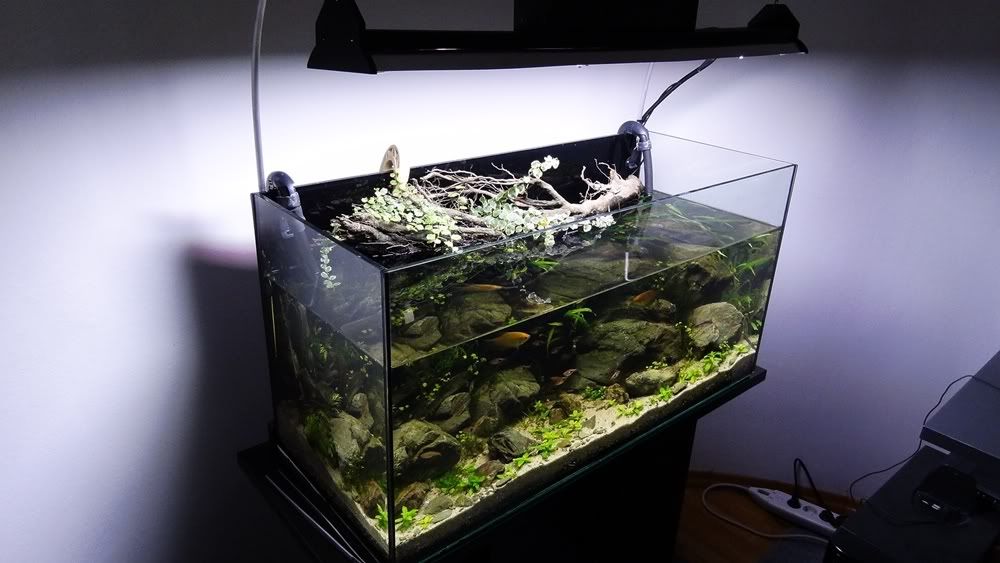 February 2012
Dont look at little box with emersed cuba.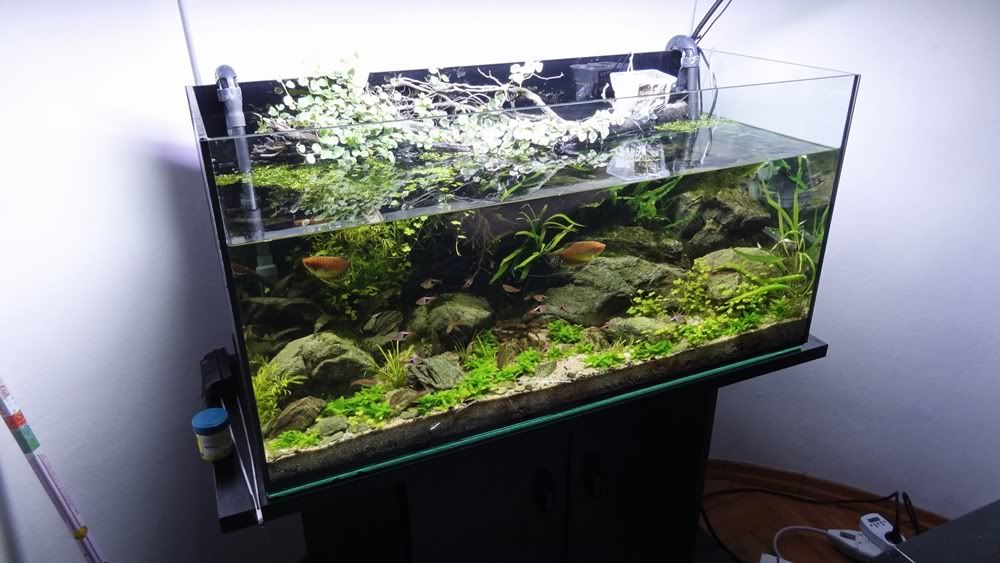 March 2012
Pots are hidden behind wood. Notice Ficus pumila growth. Its not planted, roots are free growing in water.