DanMarion
Bored, so showing off another of my tanks :)
---
I have always wanted to put together a planted tank for African Dwarf Frogs, and I finally got off my butt and did it a couple weeks ago.

The sand is some generic brand from Petco that I liked the color of. I threw in a handful of MTS from my other tanks to keep the sand stirred up, and planted it with starts from the same tanks. I had a bunch of slate lying around in big chunks, so I broke them up into tiny sheets and stacked them like so: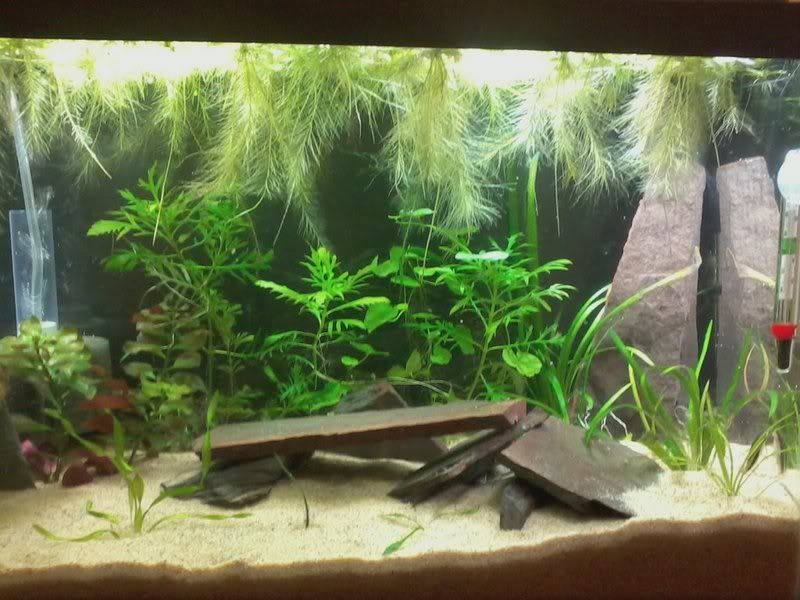 The plants are growing like crazy already, and Ammonia/Nitrite/Nitrate are all reading a steady 0. The frogs seem to enjoy the plants and all of the cracks and caves formed by the slate. They are burrowing little "nests" into the sand at the base of the rocks: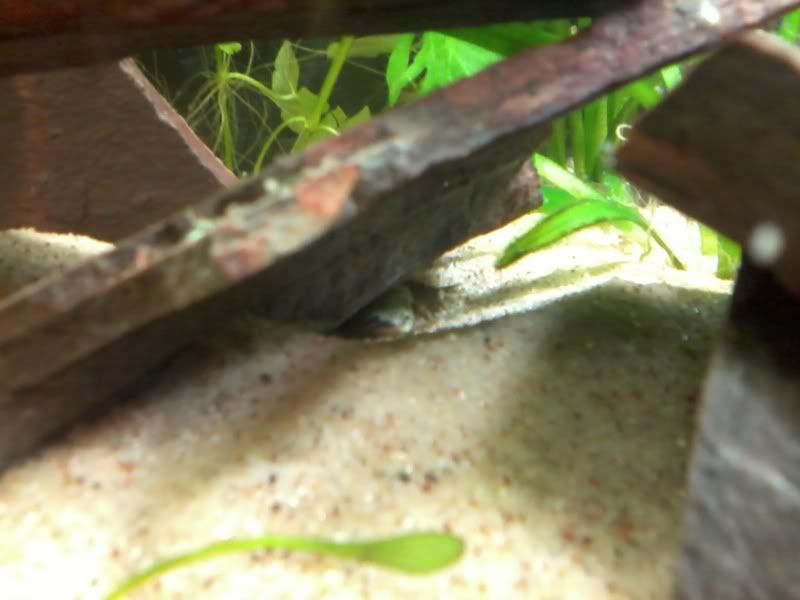 Right now, there are 6 frogs and a couple of otos in there. In a week or so, if the water conditions stay as stable as they have been, I'm going to add a few more ADFs.