Algae Grower
Join Date: Jun 2014
Location: Ontario
Posts: 69
Solenoid valve leaking
---
After checking my co2 system for leaks I've found that solenoid is leaking. It's leaking between the seat of the metal valve itself and and the electronic solenoid.
I'll attach a picture to show where I'm talking about.
I've tightened and oriented the two components in different ways with no success, it's still leaking. The seats where the two mate look fine and free of debris. Is there supposed to be a crush washer there? I feel like there should be and perhaps I'm just missing one. I could try a banjo washer from a brake line but want to be sure before I go causing any damage.
Any one have this issue before and have a remedy?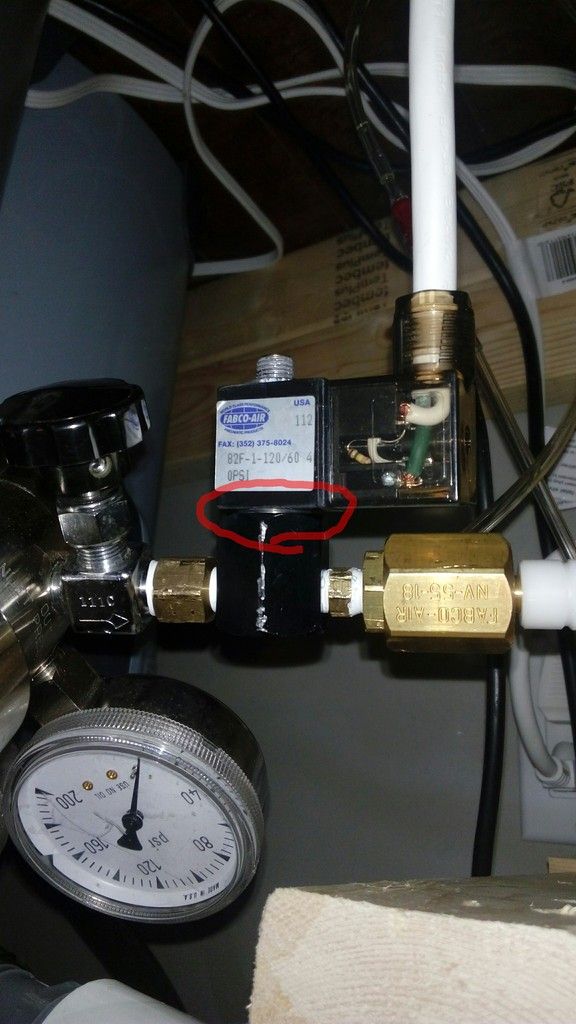 Algae Grower
Join Date: Jun 2014
Location: Ontario
Posts: 69
Well I can't say enough about Craig at Air and Hydraulic Supply out of Toronto, Ontario which is one of two places to get Fabco products up here. He sent me a new solenoid Friday, had it Monday and all was fixed. No more leaks. The armature post threads would not seal with the valve threads no matter how tight. Everything was clean but still leaked.

Anyway, just wanted to share incase any one comes across this thread later on.