Are these too big for shrimplets?
---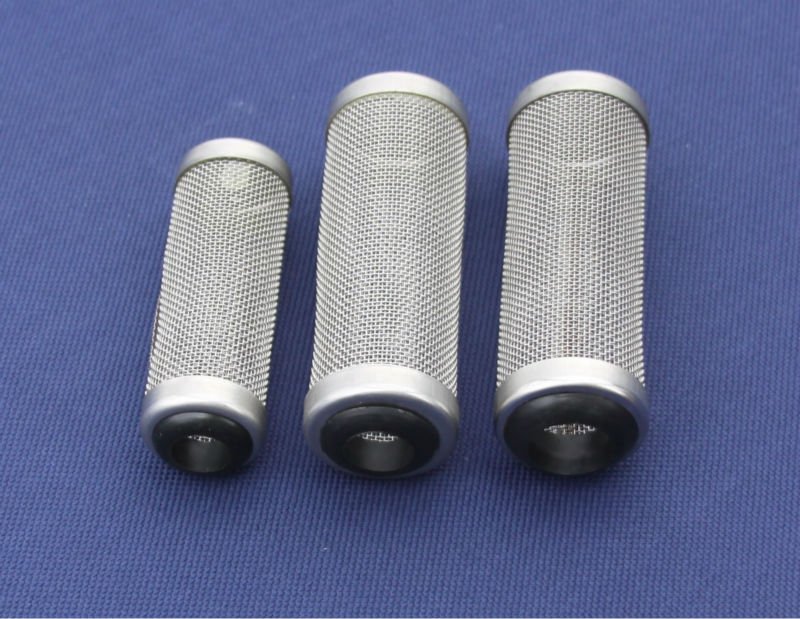 ---
ღ¸¸·´¯`·.¸¸.ஐ ...¤¸¸.·´¯`·..☆¸.·Miss My - I'm 23 - UCSD Graduate.....۩۩๑๑۩۞۩๑
Yes I have one and the holes are bigger than babies body.
Nope I use these on all my tanks but 3. Never had any issues
I don't know the size of those holes. I use H4N's and they are fantastic.
---
RAOK Club
and BBRR Club! My thinking has been invert-ed!
Yeah, they started to sell these at my LFS. I really like the look but then the holes are a bit bigger than I would like it to be. I can definitely imagine a shrimp getting sucked into it still if the filter is really strong.
That is why I want to get some feedback on it
---
ღ¸¸·´¯`·.¸¸.ஐ ...¤¸¸.·´¯`·..☆¸.·Miss My - I'm 23 - UCSD Graduate.....۩۩๑๑۩۞۩๑
I trust it enough I run it on my btoe red tiger and tb tank
I personally feel like smaller batches would get sucked in if you have a powerful enough filter and the other holes are a little clogged. Makes the remaining filter area narrower, thus resulting in a shrimp killer since the holes are definitely big enough.
Some shrimps with say a dozen eggs will have bigger babies in my experience. Ones with say 20+, they have super tiny babies, slightly bigger than that mesh square so I can trust it
---
ღ¸¸·´¯`·.¸¸.ஐ ...¤¸¸.·´¯`·..☆¸.·Miss My - I'm 23 - UCSD Graduate.....۩۩๑๑۩۞۩๑
Planted Tank Enthusiast
Join Date: Nov 2010
Location: SoCal
Posts: 567
From what I've seen, the tiniest baby would get sucked towards the mesh but they will always grab onto it and not get sucked in. Been using this on several filters for about 2 years and have not seen 1 shrimp in my filters.
I'll probably get 1 to try out
---
ღ¸¸·´¯`·.¸¸.ஐ ...¤¸¸.·´¯`·..☆¸.·Miss My - I'm 23 - UCSD Graduate.....۩۩๑๑۩۞۩๑
Planted Member
Join Date: Mar 2014
Location: Jakarta indonesia
Posts: 154
Looks like good enough for shrimplet
The problem is you don't know when the shrimps "adventure" side get switch on
From the pic you could say the shrimp could go inside the net
FYI this thing cost just 2$ from some ebay seller
No need to buy the 10$
Same thing from China
---
Just enter aquascape and shrimp tank hobby start at maret 2014
Algae Grower
Join Date: Dec 2013
Location: San Mateo
Posts: 82
Yeah I got couple of this from HK...and I stopped used it as some of my shrimplets got stuck in the middle of hole and killed as my filter was little too strong. Instead, I just cut off from a sponge and put it on the inflow...
That is what I mean. If you have neos then it doesn't matter. Since they breed like rabbits, chances are you won't notice a few missing here and there. But if you have PRL and TB's which have low survival rates to begin with + this? I am afraid you'll only see 2-3 grow up to be adults per batch of off-springs
The sponge as a pre-filter for the canister I have tried before, but didn't like it at all since it clogs up way too fast. Need to clean it out every week and for a tank you don't want to disturb all the time (PRL / TB tanks), that is a lot. Every time you stick your hand in the tank, you risk parameter changes.
---
ღ¸¸·´¯`·.¸¸.ஐ ...¤¸¸.·´¯`·..☆¸.·Miss My - I'm 23 - UCSD Graduate.....۩۩๑๑۩۞۩๑