Ghost shrimp? Does this look normal?
---
When I got this guy about six weeks ago. He was a translucent grey for a few weeks then after a molt he started to look like this. Is this color normal for a ghost shrimp?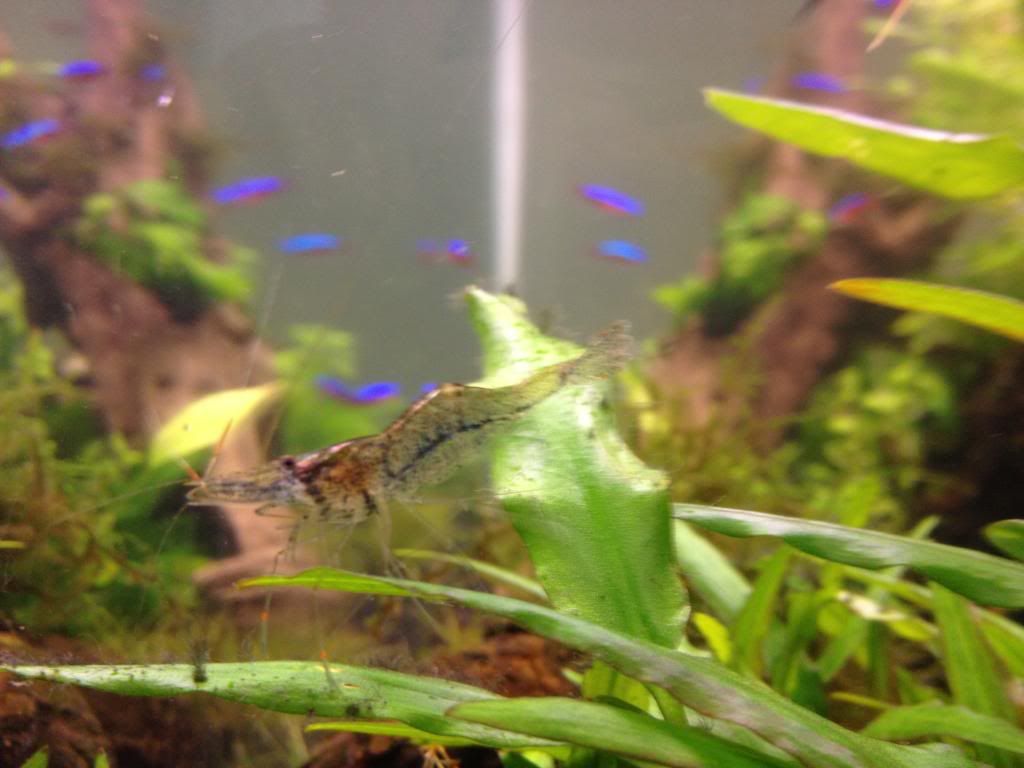 Planted Tank Enthusiast
Join Date: Aug 2012
Location: Fremont, CA
Posts: 689
Yep that's pretty normal. Mine have red and orange stripes as the matured.
Yea I have a bunch with different coloring.
---
BAMA AGAIN!!!
ROLL TIDE ROLL!!!
-Doug
Pretty pretty for a ghostie
Planted Tank Enthusiast
Join Date: Mar 2010
Location: Queens, NY
Posts: 817
Mine would be a translucent color until they were accustomed to the tank and then would color up like yours.
Sounds like its normal to me. Thanks for the tips. I really like the color showing. I am hoping to add some Amano's ASAP.