Planted Tank Obsessed
Join Date: Jan 2012
Location: Seattle
Posts: 458
At how many weeks will the eyes start to appear?
---
This is a photo of my berried Blue Pearl.
I think it's about 2 weeks along. How long will it take to see the eyeballs within the eggs?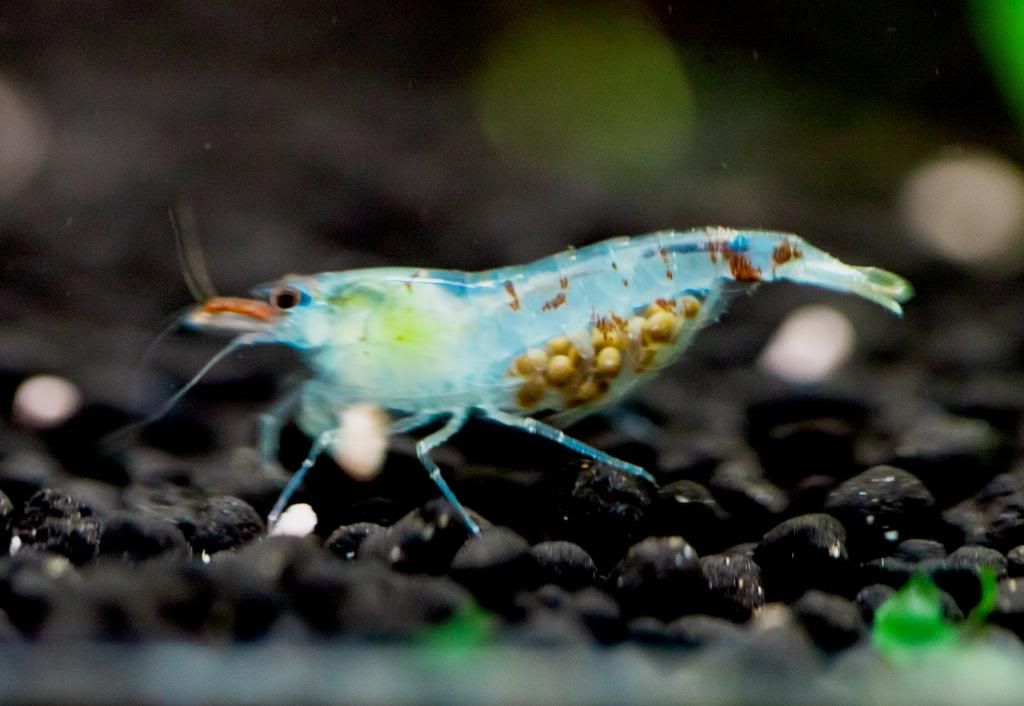 A few days before hatching, so around 20 days
I always like the blue pearls with red spots.
Nice photo
---
RAOK Club
and BBRR Club! My thinking has been invert-ed!
Planted Tank Obsessed
Join Date: Jan 2012
Location: Seattle
Posts: 458
You were right on just a few days later and the eyes are starting to become visible. Sorry took this with my phone and not the macro lens but you still see the black dots