Easier to find and even cheaper still (not that the sponge filter is expensive). Keeps the filter cleaner too.
Quote:
Why can't you throw a nylon stocking over the intake? That's what I do and it works fine.
Because its ugly! Lol!
---

A heavily planted shrimp tank is possible!
I hardly notice mine.....got them in black!!
Where in TX are you Neatfish?
Made my own sponge filter since I could not find one. What you think about this?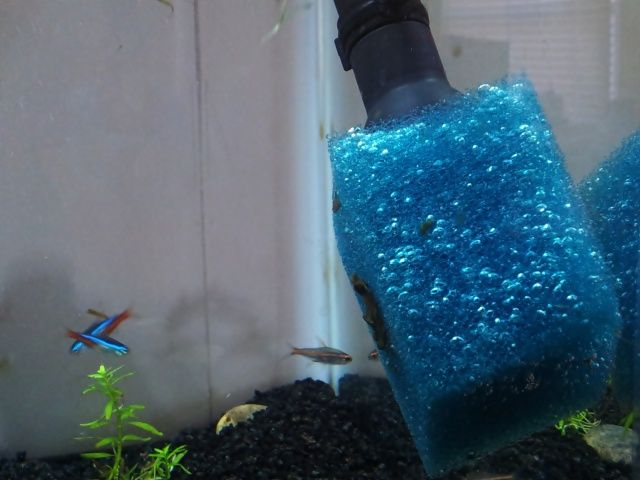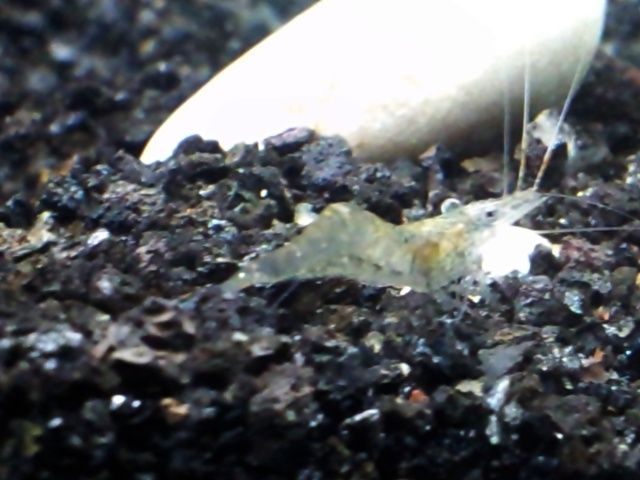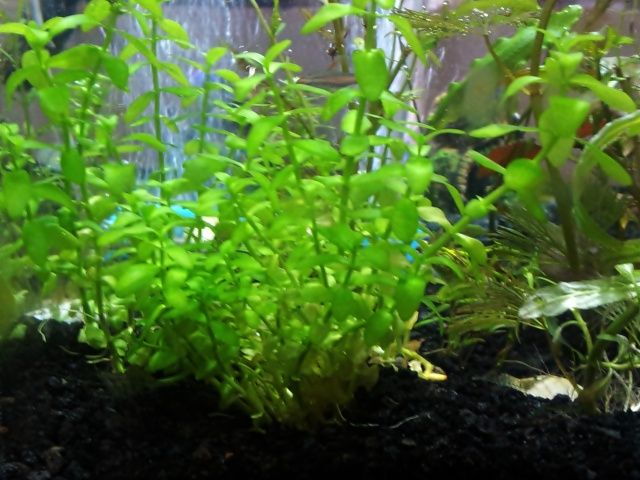 ---
Last edited by Neatfish; 10-20-2012 at

11:21 PM

. Reason: pics
Shrimp has eggs again. Hopefully they will make it this time around.
If you have fish with them I doubt any will make it.
---
BAMA AGAIN!!!
ROLL TIDE ROLL!!!
-Doug
Quote:
If you have fish with them I doubt any will make it.
This is probably what will happen, but I have mine in a tank full of Endlers and there's always some juvies that make it. I also have a lot of moss growing in there so I'm sure that's the reason they can't all get picked off.
Planted Tank Enthusiast
Join Date: Oct 2012
Location: california
Posts: 727
ive seen shrimp breed well with tetras and smaller fish but people say they might eat the babies. so id suggest getting a good moss cover for the babies to nest in
---
Last edited by inthepacific; 11-11-2012 at

04:46 PM

. Reason: adding stuff
I have a moss they can hide in already.
With freshwater ghost/glass shrimp the babies start off as free floating not miniture adults. I doubt they would be very good at hiding. I could be wrong tho.
---
BAMA AGAIN!!!
ROLL TIDE ROLL!!!
-Doug
Here is a quick pic of some of the shrimp. I'm pretty sure I saw a small shrimp walking around he might of been in here a few weeks already but I never did see it and I know he is new because the others are very big already. I don't know where that snail came from but it's been in here a while now.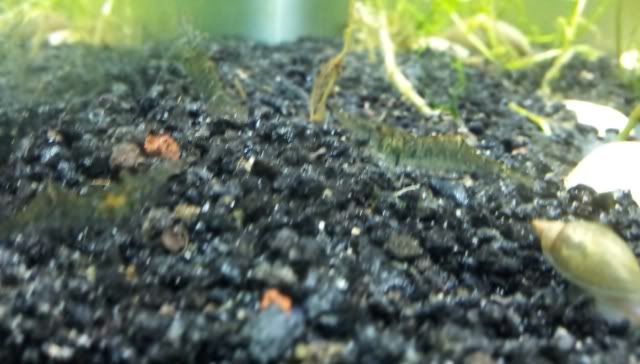 Algae Grower
Join Date: Jul 2012
Location: Pasadena, CA
Posts: 46
I bought a pair of ghost shrimp for fun when I first started my tank. One came berried so I was even more excited -the green eggs just looked so cool! Anyway, the eggs hatched and both shrimps died shortly after. Fast forward a month and I found one lone ghost! It is now a 'teenager' and the odd one out amongst my RCS/PFRs.