I have to set up a new tank and cycle it, then I can separate her and breed her to see what happens. I'll keep you all posted.
---
RAOK Club
and BBRR Club! My thinking has been invert-ed!
way cool...when are we going get carbon fiber shrimp?? =]
Algae Grower
Join Date: Oct 2012
Location: Connecticut
Posts: 46
That looks crazy! And lol to carbon fiber shrimp
I think these carbon rili's came from the chocolate line. Here's some picture I found online
Carbon rilis are now for sale on aquabid they are about 12-15$ a piece. And how I am almost positive they come from chocolate is because cookymonster has black rilis that pop out of his chocolate line, they look like the rilis in the second picture.
Here's a picture of my blue chocolate. Looks almost identical to the first picture. Same blue spots, and a black head instead of the tail.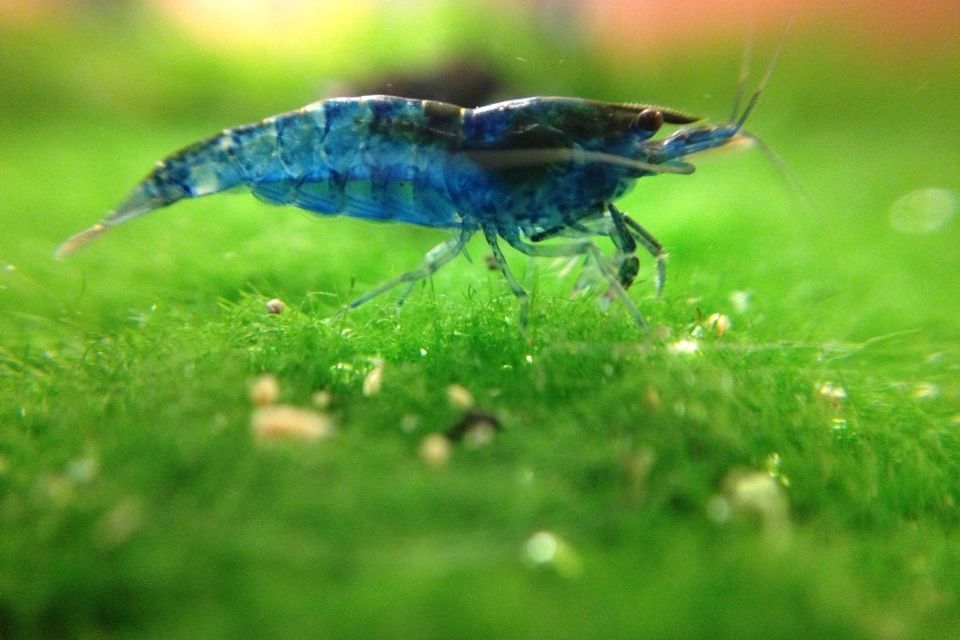 ---
Last edited by Dayumdanny; 11-10-2012 at

03:21 PM

. Reason: Pictures
Eeee, they are all so cute! When are we gonna find a purple neo mutation? Lol. I dream of purple shrimp... *gets out spray paint* lol j/k
---
Back on the forum after two moves across two years! Slowly getting back into the hobby!
yeah my "purple" rili didnt make it to long i still have a few but almost all have gone to solid blue like an ice blue color they are pretty but sure with i would have been able to keep the purples i had they were so pretty