Black Friday Sales
---
Hey guys! I will actually be in town for Black Friday this year so I'm excited to take advantage of these deals coming out. Let this be a thread to post all of the Black Friday Aquarium-related Deals so we can plan our Black Fridays wisely
I'll start with the Tongs Black Friday Sale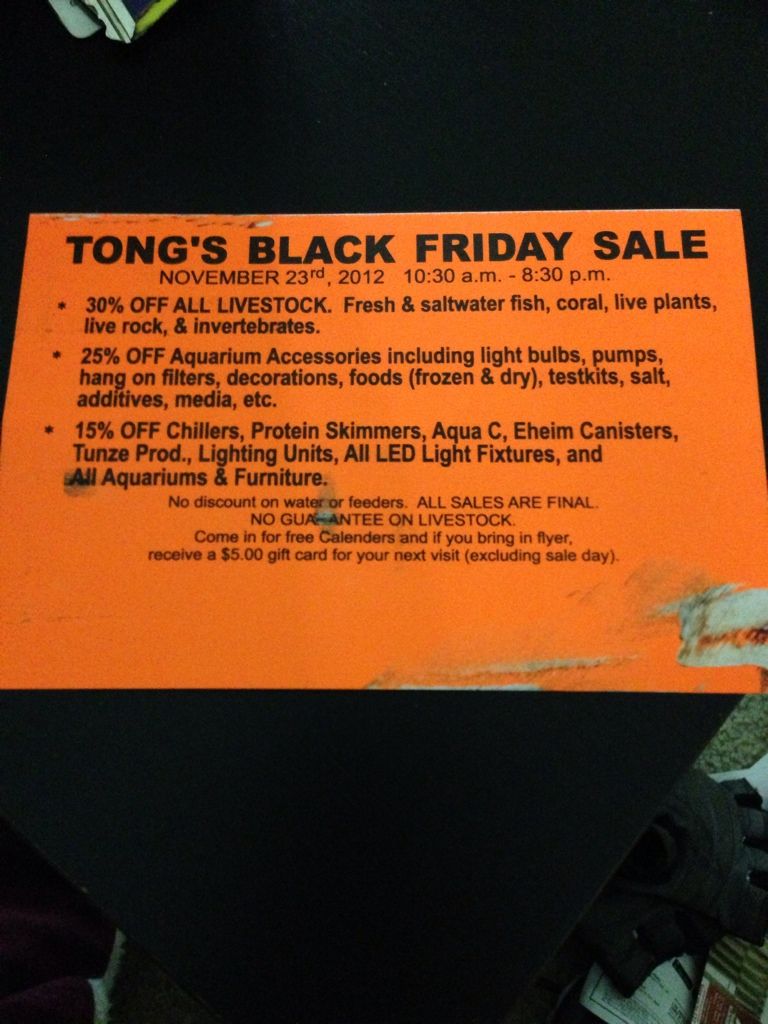 Planted Member
Join Date: Aug 2012
Location: Orange County
Posts: 166
Quote:
I'll start with the Tongs Black Friday Sale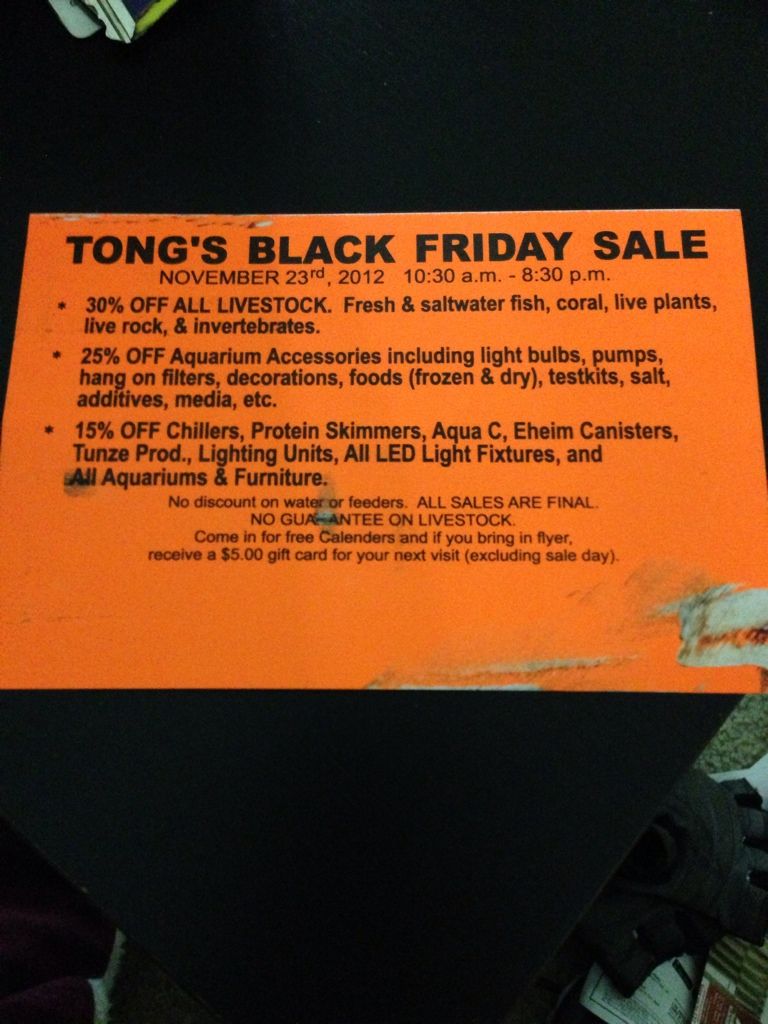 Where do I get the flyer?
Planted Tank Enthusiast
Join Date: Nov 2010
Location: SoCal
Posts: 567
If I'm not mistaken, you posted in the wrong forum. I think you meant to post under our california forum instead of this virginia forum.
Weird! Darn Tapatalk switched forums on me! Haha this was supposed to be posted on SCAPE
Super Pets Warehouse Sale
---
I just got an e-mail from Super Pets
Warehouse Sale! Black Friday Weekend.1-5pm Fri,Sat,Sun. Nov 23-25.
Most goods have excellent discounts
25-50%
off.
Warehouse located at 7950-1 Woodruff Ct. North Springfield (near our store and off of Port Royal Rd., at other end of building with Counter Intelligence. also in parking lot with Mid South Building Supply)
Google Map link
Aquarium
goods including Filters, Canister Filters, Air Pumps, Protein Skimmers, Decorations, Fake Plants, Fish Food, Fish Chemicals, Fish Filter Media, Lighting(Halides and Strips), glass canopies
We will get in some
live plants
for Sat and Sun and they will be 25% off.
In stock
live rock
, now $1.99 a pound ( basically just base rock now)
More goods will arrive constantly as more storage units are unloaded. Come support us by getting a good deal while making space for more goods. The warehouse is a little hard to find, basically up port royal rd, turn right on Woodruff. Then straight through the circle.
---
Eheim Pimp Club #490 Ecco 2232