Planted Tank Obsessed
Join Date: Sep 2010
Location: las vegas
Posts: 352
ok, everything is going too well...moss scape help!
---
so going through the forums i havent ran across a tank using mainly moss as a scape so i decided to do one of my own. Their low maintenace and upkeep meant it was the perfect thing for a lazy fellow like me, especially after getting burnt out on a hightech tank. It started as a iwagumi with no plants so i could have a place to transfer my cherry colony over so i could break down the hightech, but eventually i got a hold of a baggie of moss. It started as a small wad that would only cover a small rock, but eventually i manage to get it to spread and eventually scape with.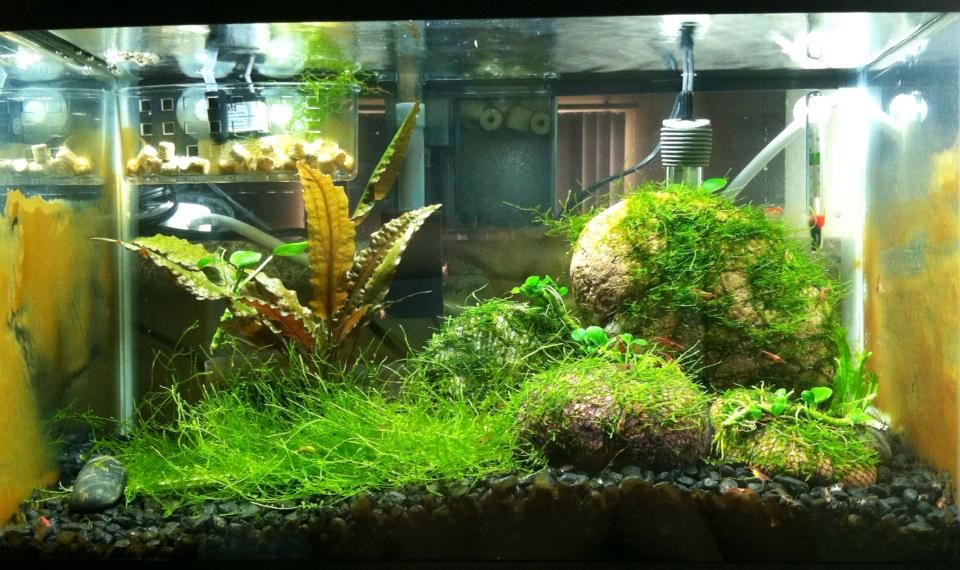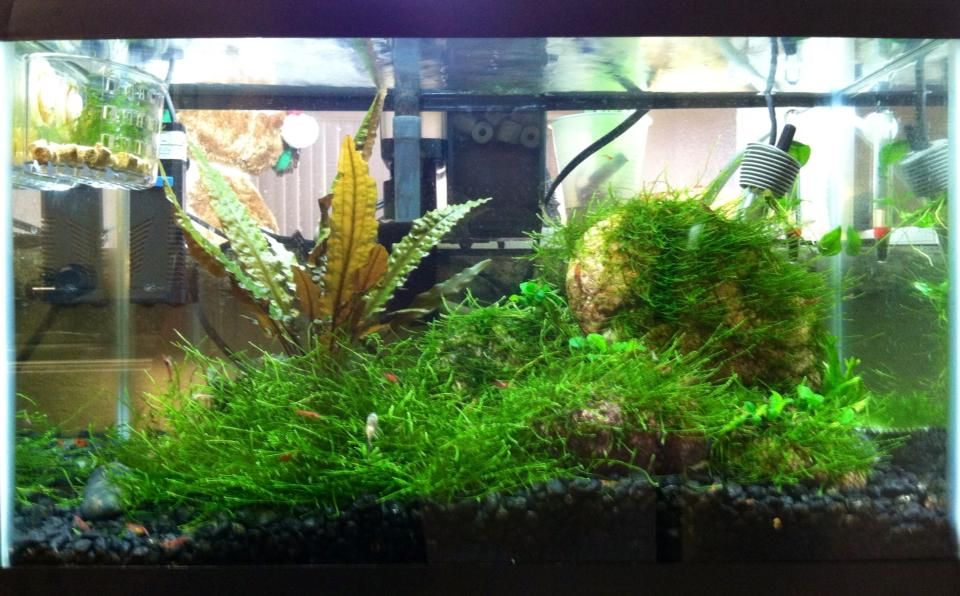 Now my dilema is how do you go about trimming this? i have a healthy colony of cherries burried in there somewhere and im not sure how i would go about mowing down some of it.
To my knowledge, scissors. Curved scissors would make life much easier and just take your time as to not chop any cherry fellas in half.

The tank looks awesome though, how long of a time period was it from the initial start to where it is now?
Planted Tank Obsessed
Join Date: Sep 2010
Location: las vegas
Posts: 352
ahh i'll have to buy a pair of those, i only have the straight ones. It's been probably over 4 months since i had the moss. It took awhile due to my having only about a small clump. I had to spread it onto a piece of slate and waited for it to spread, then i continued the process til i was able to finally scape with it.
Tear off a chunk/small chunks then sell
---
How I feel about non-planted aquariums.
i honestly think it looks sweet