View Poll Results

: Who has the best scapes?

Takashi Amano
21
63.64%
Oliver Knott
3
9.09%
James Findley
0
0%
Tom Barr
7
21.21%
Jeff Senske
1
3.03%
Dave Chow
1
3.03%
Voters: 33. You may not vote on this poll
Quote:
I don't get why Tom got a negative for focusing on plant growth
Because also states "does not focus on the whole display".
I'm not clear which displays John is speaking about, but some have strong Hardscapes and simple species choices.
I have a different set of goals than Amano, Oliver, they have a different set of goals than I do also. No one will be all things to all people. Some focus on art, some on sales, some Science, some on helping people on line, or in talks, or demos, or by providing products. Many cogs in the wheel that drives the hobby.
I've never seen ADA use wood like this for example: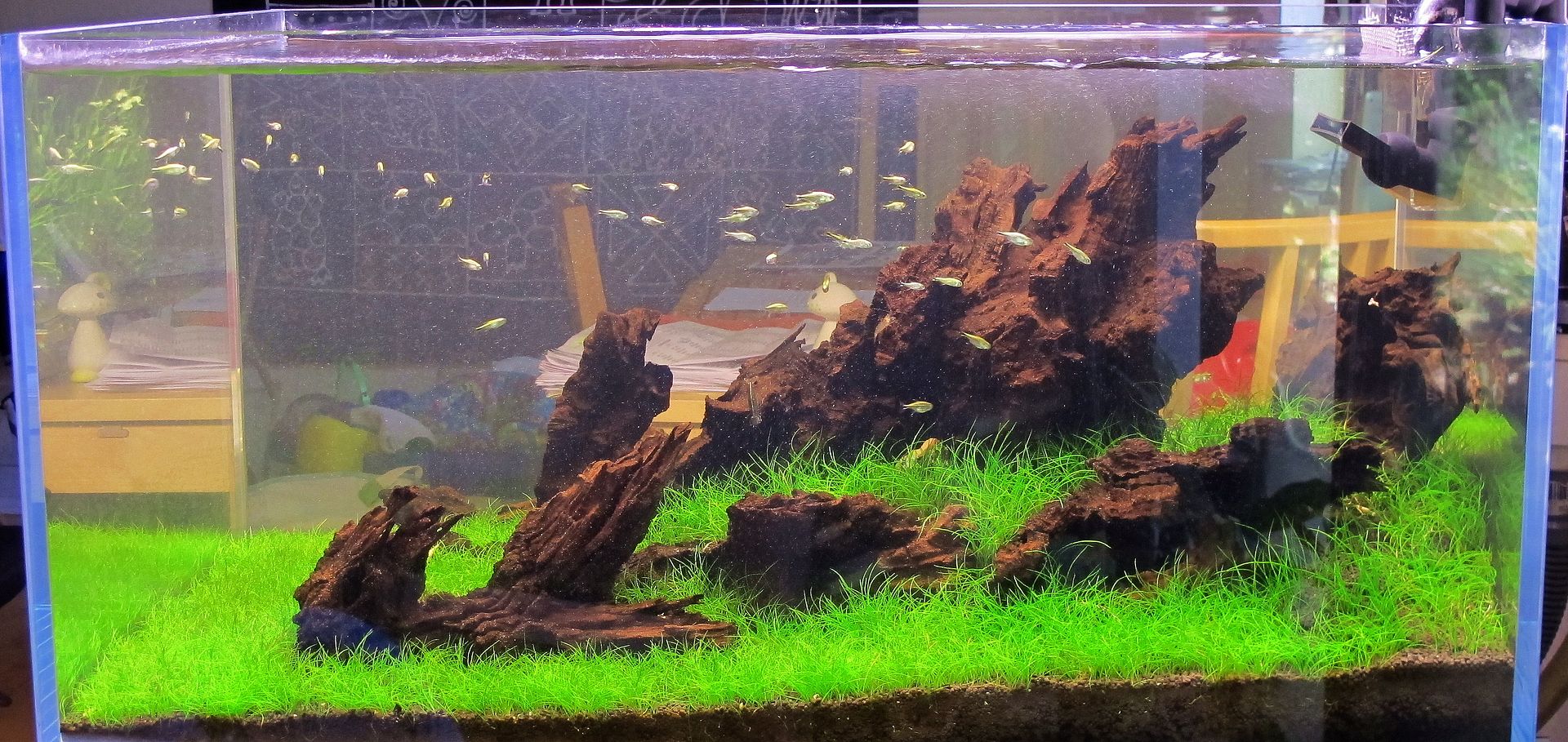 Hardscapes lack sophistication? No. I think some find it a personal affront when critiqued. I don't nor should others. It's feedback and gives people an idea of future directions they might consider going and how to improve. Amano is terrible at answering questions about anything about basic aquatic plant physiology. Will he ever focus on that part? I do not think so. Will I focus more on hardscapes? Pretty likely.
I had to go ahead and vote for Tom, as far as I know his tanks aren't "photo queens" like many of the tanks I've seen on that list.
Quote:
Cliff Hui smokes all of us!

jB
I just stumbled across this thread and I have to agree with Jason. Cliff Hui has some of the most beautiful scapes that I have ever seen. That's not to say that the others listed don't have beautiful scapes also. After all I consider aquascaping as an art form and therefore is completely subjective. What I don't get is the need to give Tom all the negative critiques. So what if he doesn't inner mix plants or use plants with large leaves. When you stick yourself in a box and don't try to do things your own way nothing would ever evolve in this hobby. I don't see Tom as the type to enter his tanks to be judge by a picture which just captures a moment in time of the tank. Most people that keep planted tanks don't set them up with the sole purpose of taking a snapshot of it when it's at it's peak. They want to be able to enjoy them for years and that includes the good times of the tank and the times when it's not so good.
And when was the last time you saw any of those others mentioned on this site giving advice to it's membership like Tom does? Some people just enjoy the hobby and others make a career out of it.
---
All matter is merely energy condensed to a slow vibration, we are all one consciousness experiencing itself subjectively, there is no such thing as death life is only a dream which is an imagination of ourselves. Bill Hicks
~~~~~~~~~~~~~~~~~~~~~~~~~~~~~~~~
ua hua's 90 gal. high tech
ua hua's 5,000 gal. water garden
---
Last edited by ua hua; 05-02-2013 at

01:34 PM

. Reason: ......
Just saw the links on this thread - wow, Cliff Hui's entry got 13th in the world! I love it, it really does remind me of a very realistic stream scene, like a great landscape artist. Amano's work is more philosophical, like a post modern abstraction of one's ideal nature.

And then you get your graffiti artists! Which are fun in a Vegas-way, yep there's room for "fun" in the hobby too!

Oh and Tom Barr's dutch scape reminds me of a place near where I grew up called Longwood Gardens. Just knocks you out with nonstop streams of color with striking contrasts...then you realize hey, the infrastructure that supports it is gorgeous too! I just bummed a bit of an idea from the dutch tanks in fact, the idea of an offset from the walls before the foreground plants make an appearance. Helps with not seeing root structure up front.