Algae Grower
Join Date: Dec 2012
Location: Va Beach Va
Posts: 16
First Planted Tank
---
Hi, this is my first attempt at a planted tank. its a 57 or 58 gallon column tank. i did a DIY back 3d rock wall and am running a xp3 filter. i have an LED light from a reef set up. only using the white lights as i have heard the blue ones do not benefit plants. I have a co2 tank ready to go, just need a way to get it into sytem. still debating on diffuser vs. direct input method of return line from filter. open to suggestions. one thing i cant figure out is why the surface of the water has a film on top of it? if I break the water surface with the jet spray bar, it goes away. but isn't this against the whole concept of keep the co2 in the water? so if the jets are under water, the film develops. here's a fts of the setup. let me know your thoughts.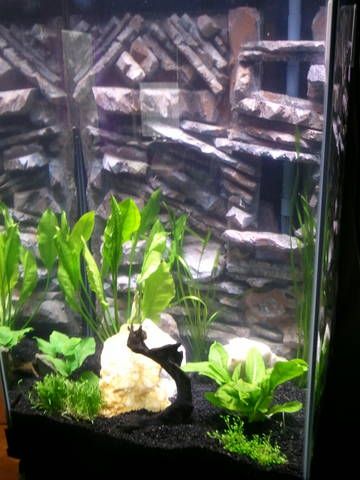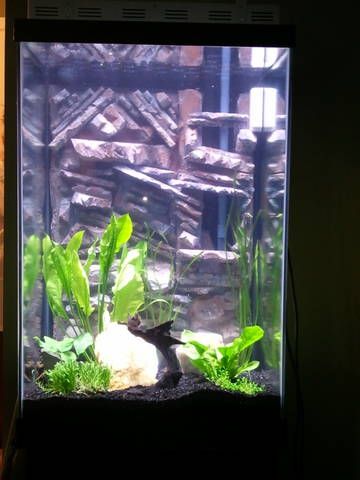 thanks,
Planted Tank Nation
Join Date: Apr 2012
Location: Oak Park, IL
Posts: 888
Looking good. Those are difficult dimensions for a planted tank. As long as the spray bar is just gently rippling the surface it will help with the film, but not release too much co2
That back wall presents so many opportunities for unique setups! Looks like a great start!
Looks good so far! Can you wedge any Anubias or java fern in the backdrop to add interest to the upper level of the tank?
Algae Grower
Join Date: Dec 2012
Location: Va Beach Va
Posts: 16
yep i actually just did that tonight, and it seems to make a difference!