Algae Grower
Join Date: Jul 2011
Location: NYC
Posts: 32
Help IDing Algae
---
This stuff is covering my whole tank.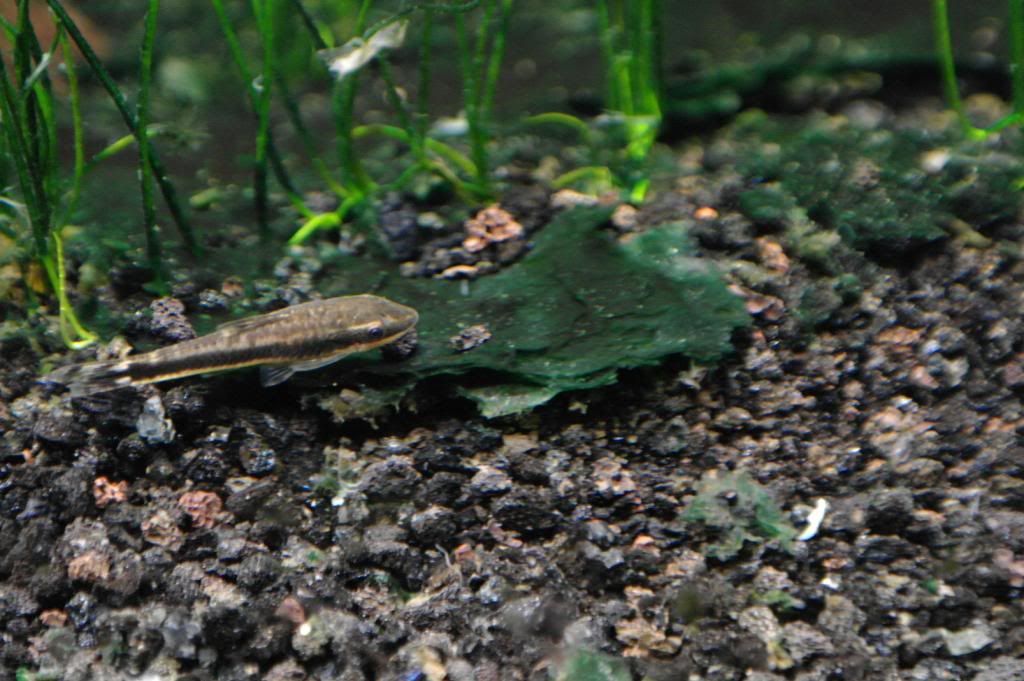 Planted Tank Guru
Join Date: Jan 2010
Location: Contra Costa CA
Posts: 11,721
Sure looks like Cyanobacteria! (AKA Blue Green Algae)

Note the Oto is above, not eating it. They do not.
Algae Grower
Join Date: Jul 2011
Location: NYC
Posts: 32
Checked nitrates with API master test kit. 0 Nitrates. Upped my NO3 dosing since yesterday.

Using cidex/excel to kill this stuff...