Algae Grower
Join Date: Jul 2012
Location: Sacramento, CA
Posts: 44
How many and what kind of shrimp should I get...
---
I'm finally ready to buy my first batch of shrimp for my nano (I'm going to put on a sponge pre-filter before adding any shrimp). I was thinking of either RCS or PFRs... I like the PFRs better but are they more difficult to care for? Since it will be my first time keeping shrimp, I don't want to get in over my head. Also, how many shrimp should I start out with for a tank this size? I think it's about 3 gallons. Any advice is appreciated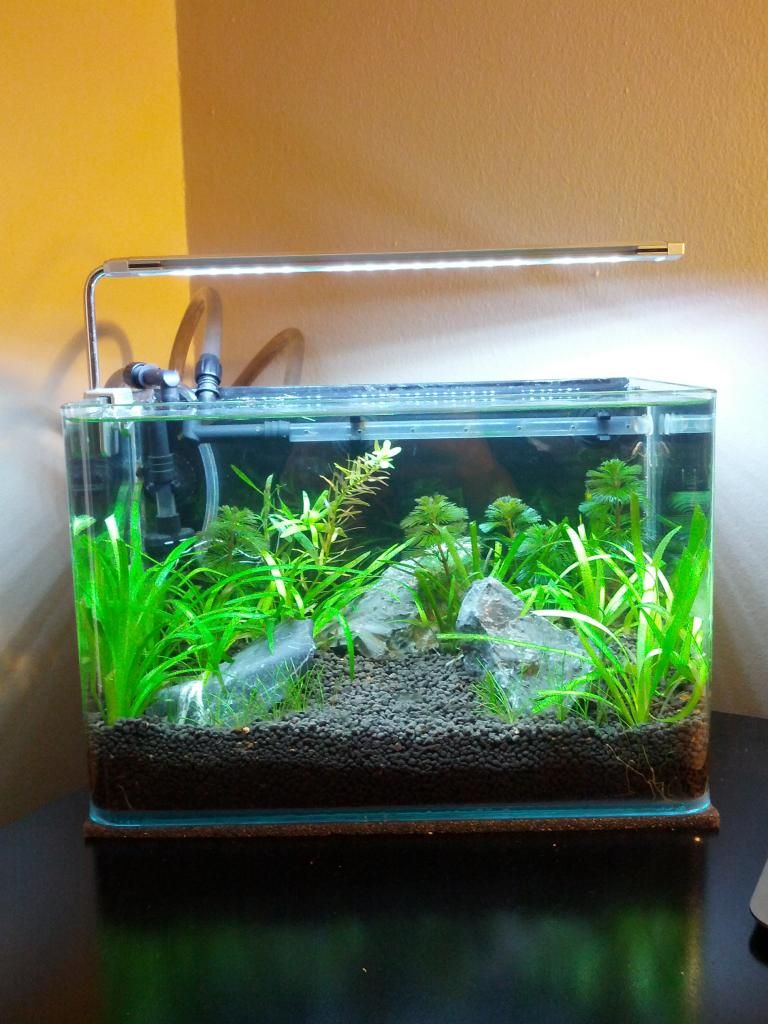 Planted Member
Join Date: Nov 2011
Location: San Mateo, CA
Posts: 214
I would say start off with about 10, and PFRs are not more difficult to take care of than RCS.

BTW, your scape looks really nice!
Planted Member
Join Date: Jun 2012
Location: Usa
Posts: 260
I agree, nice set up and it should be a great home for some shrimp
Algae Grower
Join Date: Jul 2012
Location: Sacramento, CA
Posts: 44
Thanks all
I just ordered 10 fire reds from jimko, looking forward to raising my shrimp!
Just out of curiosity, what substrate is that and what are your water parameters? You need to order shrimp according to the parameters as different shrimp need different water and putting shrimp in water not suited to them is just asking to give them a slow death and over the course of a month or two, you will have shrimp left.
---
20g platy, , 2 x 10g shrimp, 3 x 20g shrimp, 7.5g shrimp and 1 great dane/mastiff puppy.
Sump Pimp #2
My Tanks and my shrimps
Algae Grower
Join Date: Jul 2012
Location: Sacramento, CA
Posts: 44
The substrate is ADA Amazonia II
Ammonia- 0
Nitrite- 0
Nitrate- between 10-20
pH- 6.6
Temperature- 74-75 F

From my understanding these parameters will be fine for cherry shrimp... right?