Algae Grower
Join Date: Oct 2012
Location: USA
Posts: 17
Plant growth problem
---
I have 2 plants I'm not sure what they are but they are growing fine but they are browning on the underside of the plant/ the old growth. Lighting is 1.7WPG. I use seachem ferts and fert cubes. Any ideas guys or is lighting still not enough on these plants? They are in a discus tank so temp is in the 83-85 range.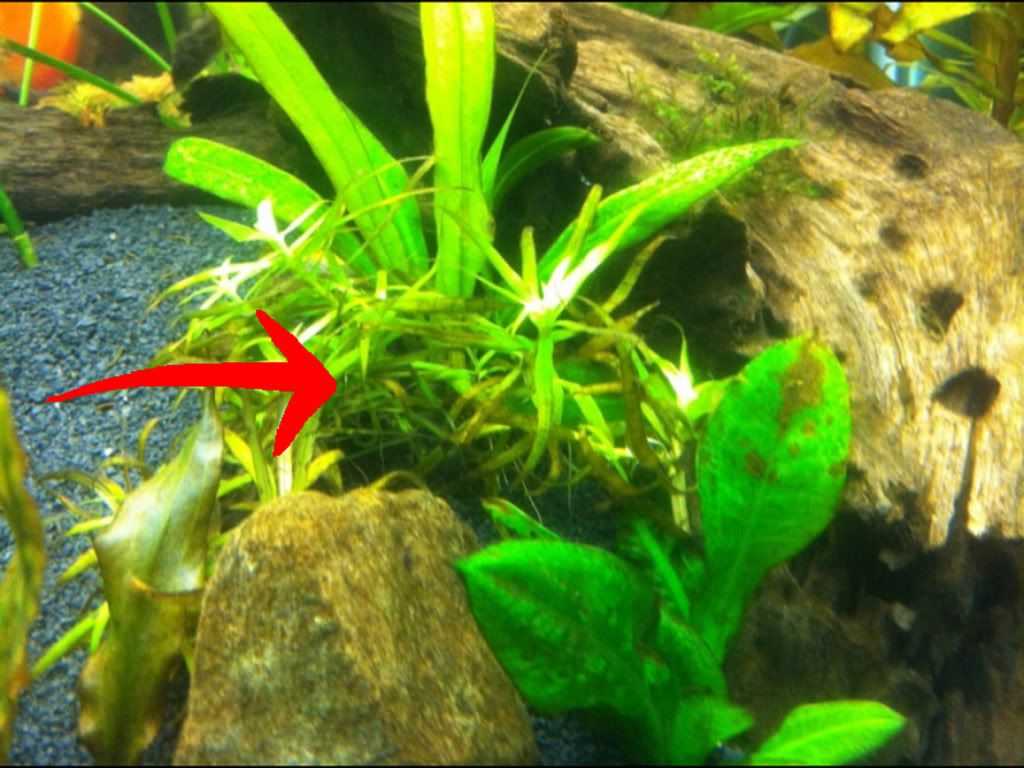 heavy metal build-up? new growth looks ok, but all of the lower leaves look sad...

some plants can sense the change of seasons and will go dormant for a period of time. stems often go bald near the base of the stem and slow down their growth.

has your temp dipped a little recently? or... maybe try a series of water changes with a less intensive fert plan.. see if it corrects its self after a couple weeks or a month.
Your Plants
---
Hello Senior...

If the plants are new to the tank, then it can take weeks for new plants to get used to your tank conditions. Some plants will not. You have decent lighting, so all you need to do is keep the water extremely clean and change half the water in the tank every week.

Weekly, large water changes replace nitrates, phosphates and sulfates the plants need for healthy growth. You could also add a good liquid fert a couple of times a week. Tetra's "Flora Pride" is a good one. Just a little is sufficient.

Another good thing for your plants is to feed your fish a healthy diet. If you feed a variety of frozen foods a couple of times a week and avoid the freeze dried and flake stuff, your fish will provide a good fert source for the plants too.

A couple of thoughts for you.

B
---
"Fear not my child, just change the tank water."
Algae Grower
Join Date: Oct 2012
Location: USA
Posts: 17
Thanks guys. Been doing water changed every 2-4 days. Using seachem liquid ferts and their tabs also.
Tank has been up for a month and a half now. Nothing drastic has changed.
Been feeding the fish a mixx between blood worms, tubifex and brine shrimp.(all frozen)