11/10/11 Captain Nemos on HOT SALE!
---
I dont know how long it will last
but u have to hurry up
they try to empty their all stock lol
(they not closing , but i heard owner will be changed)
livestock 50%, all equipment 40% , tank and stand 30% OFF
sale started yesterday 2011/10/10
i visited today and they still have a lot of things!!!
aquaclear 110 filter 99.99 40% off + tax - $70
eco complete plant subs , 29.99 40% off + tax - under $20 (4bags left)
huge driftwood - $40~50
food all 40% off - every food ! cheaper than internet
fluval trimless small aquarium set - 99.99 but 30% off
fish and plant all 50% off!!
they have sakura shrimp on stock right now!
nice full red! only $1 each!!!
frontosa brundi $6.5 each!!!
L144 - albino blue eye only $3.5 each!!!!
ottocin $1 each!!!!
these were only things i was interested in , everything else is on hot sale too!
must check them out!!
Captain Nemo's
Aquarium Superstore
2876 Dekalb Pike
East Norriton PA 19401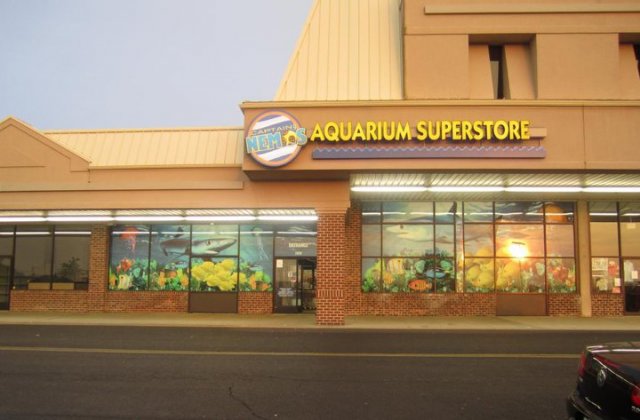 Amazon frogbit - $2.99 per bag
oh but 50% off so i bought 2 bags for $2.99
i tried to buy this food
i visited hiddenreef on sunday and aquarium center yesterday
their price was $15 and $18 but i ended up buying it for $11.39 lol
L144 only 3.49 after 50% off , they still have more than 10 , when i left
nice size , only $1 each ....
Pick me up some plecos and otos and ship them to me?
---
In Amber Clad
– a 40g reef
Thanks for the post. May have to check out their prices on dry food.

Just curious, have you ever used the Hikari Freeze Dried bloodworm before? I learn a few years ago that I am extremenly allergic to them so be careful.
Algae Grower
Join Date: Aug 2010
Location: Conshohocken
Posts: 35
Apparently they are renovating Captain Nemo's for the worse. I talked to a couple employes and they told me that the new owner of Nemo's is transforming it into a petsmart/petco type store. In addition the new staff consist of people who don't know what they are talking about when it comes to aquatic plants.
Planted Member
Join Date: Jul 2011
Location: Pennsylvania, United States
Posts: 210
Do they have much left? Today is the last day of the sale.
Crap. I don't have time to get over there today. This is what I get for not being glued to TPT for one weekend. Ugh. That store was never very good to start with so a new owner won't really be any worse. They did have a decent plant selection. The rest of the store was pretty awful.