Algae Grower
Join Date: Oct 2011
Location: Charlotte, NC
Posts: 12
Elos Mini Setup FS: $300!!
---
QUICK NOTE: I have 10 Dwarf Sagitarrias, 1 Amazon Sword, 2 Blyxia, 3 Agazzis Cory, 7 Harlequin fish...all need a good home. FREE if you pick them up. (Also comes with 2 Medium sized pieces of mounted drift wood)
Elos Mini Setup: $300!!!!!!@$)!*@$)! (Includes tank, stand, sump, return pump)
Aqua Illumination Nano w/ Controller: SOLDSOLDSOLD
Coralife Dual Digital Timer: SOLD
Avast Marine ATO Controller: SOLD
Avast Marine M5 Media Reactor: SOLD
1 MJ900 Return Pump: $10
1 MJ400 Return Pump: $10
Azoo 100w Titanium Heater: $20
Hannah Checker Phosphate: $15
Hannah Checker Alkalinity: $15
Elos Calcium: $10
If you need more details, just ask. I am located in South Charlotte.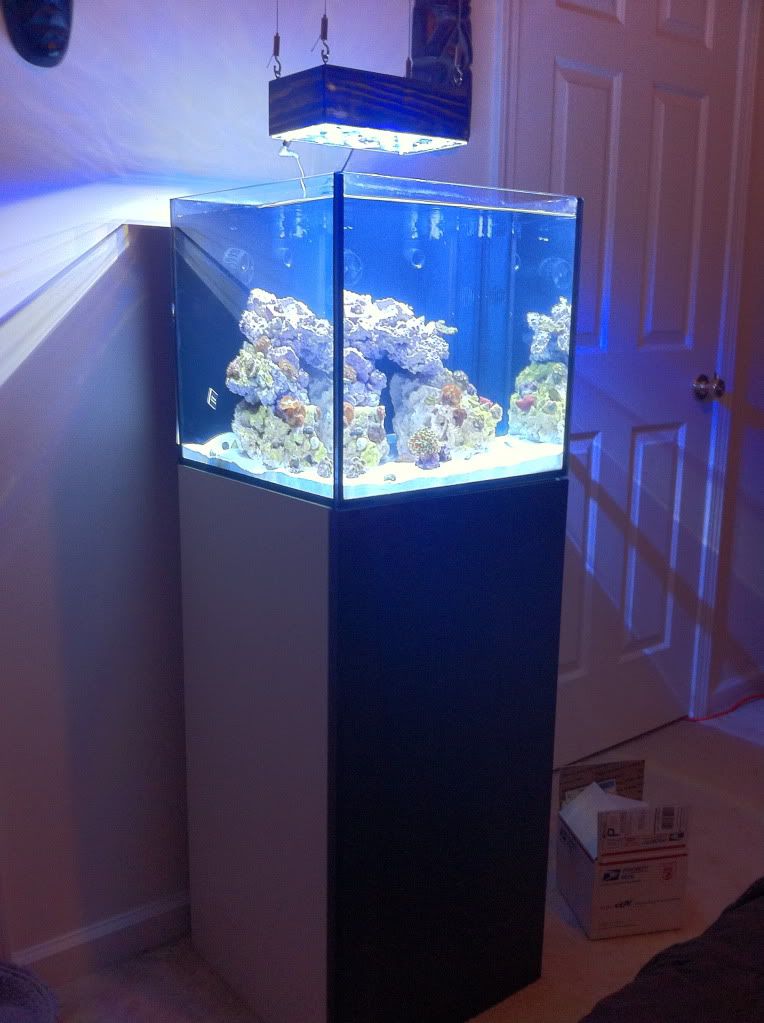 ---
Elos Mini | AI Nano | Freshwater n00b
Algae Grower
Join Date: Oct 2011
Location: Charlotte, NC
Posts: 12
All sold.
---
Elos Mini | AI Nano | Freshwater n00b