haha, petco started getting them from breeders. So they actually have nice bettas now! Well they get all the imperfect bettas, not good enough for show, but amazing in pet standards!

Post pictures!
Here's a shot of him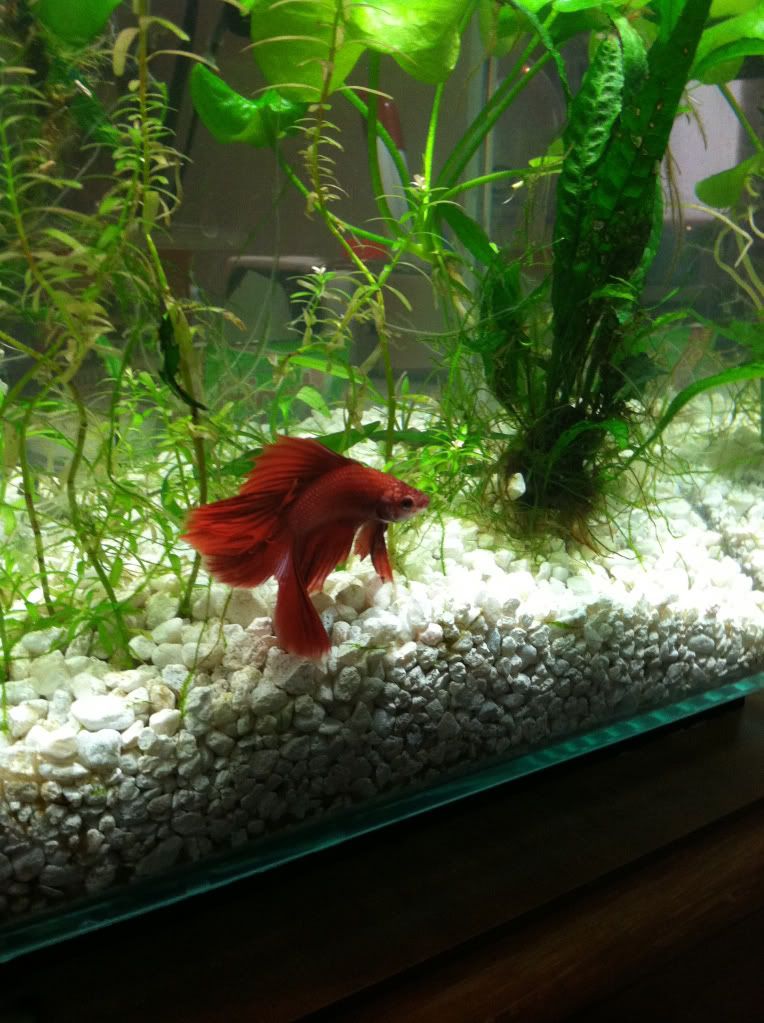 Don't mind the jumbled mess of moss and rotala. The stuff took off
Here's a crumby picture just to show his finnage. Once again, don't mind the water marks on the glass and messy tank. (He's not even flaring in this)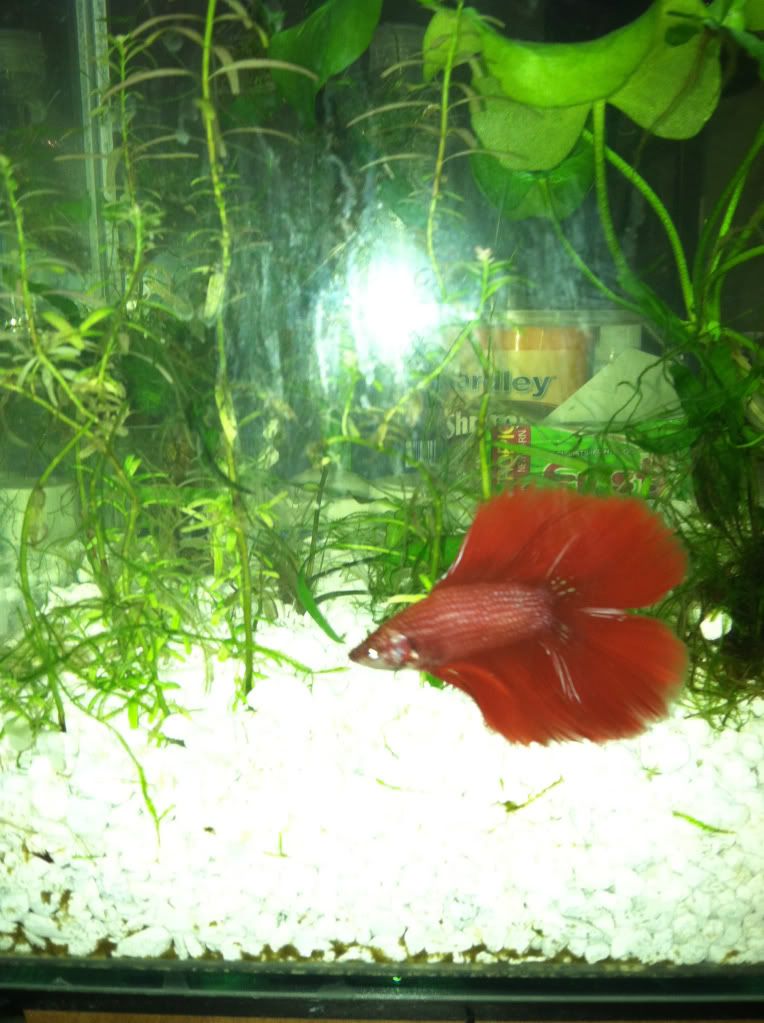 No name as of yet. Waiting to figure out his personality. Seems like I have another aggressive one. First thing he did was eat the snail I have in the tank
Planted Tank Enthusiast
Join Date: Mar 2013
Location: Revere, MA
Posts: 754
He looks good! HM DT are nice specially when they flare and the tails over lap.
---
Patience once drove a man insane

Thanks for your time
Danny Tejeda