i bought 12 amanos on ebay for $19 last summer.
I'm in Nevada on Tahoe and I'm currently hiking a mountin. You wouldn't believe the manzanita out here. It's illegal to harvest...
Maybe we should organize a field trip. I need to get amanos this week!!!!
Big branch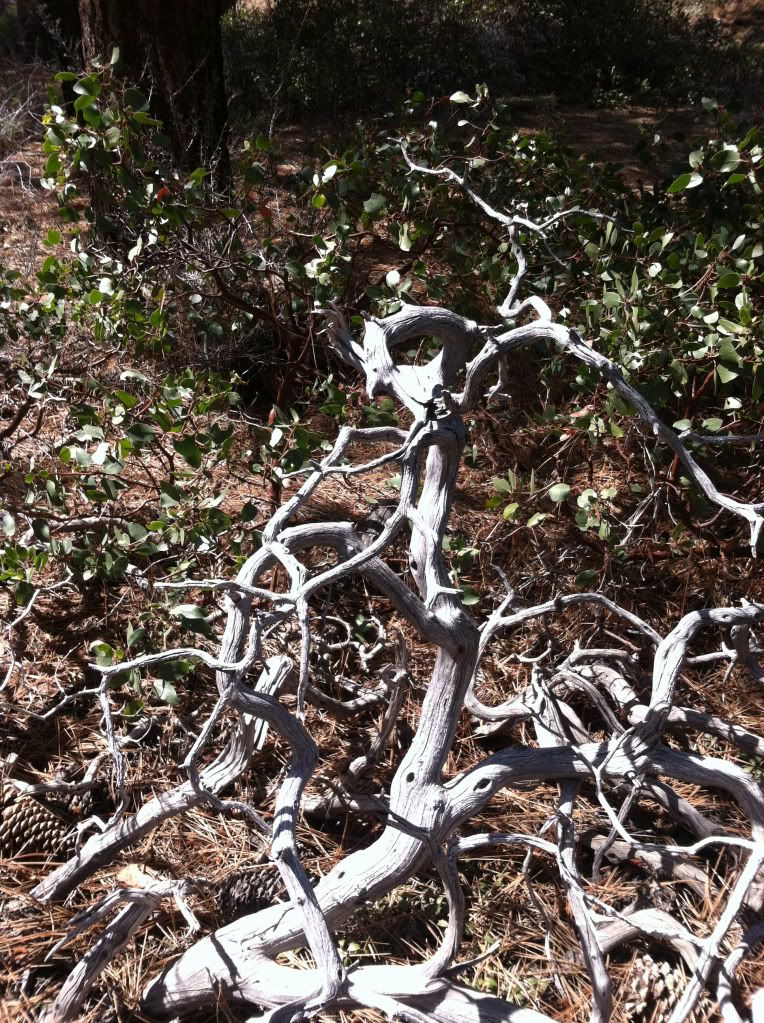 Pretty Much all of the low brush is manzanita...
Sorry for the huge pics
well, to make everyone feel better. They are not treated or waterlogged =<

Even if its not illegal it would take years of soaking and drying for it to become usable in an aquarium. I think..
I did find a small branch (6 inches) by the beach. It's bone dry. I'll throw it in my snowboard boot and see if it'll make it on the plane. Perfect tree stick. Well see
haha get me a 3-4 inch one if u can!! =D (we're so bad)
I say on my manzanita branch...going hiking again tomorrow though
Just got back form Lovely Pets. Picked up a couple Amano shrimp and a couple Corydoras habrosas. Cleanup crew for my endler tank