CCA May Meeting
---
I wasn't sure whether to post this in the Maryland or Virginia sections (since CCA is based in MD I thought that was the logical choice)
*Copied from the CCA Website
When:
Tomorrow May 12th
Doors open at 1pm- speaker at 2pm-doors close at 6pm.
Where:
John F. Kennedy High School,1901 Randolph Road Silver Spring, MD 20902
Be Here!
May, 12th @ 2pm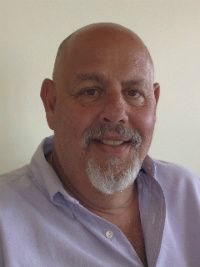 Bob Grauer
"Welcome to My World of Cichlids" an informative talk on the breeding of cichlids.
I have been involved in the aquarium hobby for well over 35 years, from being a hobbyist, importer, wholesaler and now a hobbyist again. I currently maintain 85 tanks, varying in size from 5-125 gallons. My tanks are filled with predominantly African Cichlids from the Lakes of Tanganyika, Malawi and Victoria as well as a few streams, ditches and wherever water can be found. I also am starting to have an extensive collection of plecostomus. Most of the fish in my room have spawned Over the past years, I have had 100's of species of fish spawn and am always trying new fish, new techniques and new ideas. I enjoy the challenge.
I had the adventure and thrill of collecting fish in Uruguay a few years ago and still have those fish in my tanks.
I am an active member of Rocky Mountain Cichlid Association (RMCA), Colorado Aquarium Society (CAS) and American Cichlid Association (ACA). I am a founding partner in Rocky Mountain Cichlids.
I have spoken to a few clubs around the country and always have a great time. I'm looking forward to seeing all of you at my presentation.