FS: Light Fixture, Regulator, Autodoser & UV Sterilizer
---
Just want to see if anyone local are looking for some equipments below... Need to sell a couple of aquarium stuff that I don't longer needed or no use for me at the moment... Without further ado:
30" 4x24w AquaticLife T5HO Light Fixture with 2x1W Lunar Lights... $120
Used for 2 years, stored for 5mos, comes with mounting legs, used 2x 6K, 2x Roseatte and 1 new Zoomed daylight bulbs... Lunar lights are busted (need replacement) but otherwise 3 timer controls works perfectly...
Rex Grigg CO2 Regulator Set - SOLD
Works like a champ, with Ideal NV and Clippard solenoid... Rex bubble counter and hose comes FREE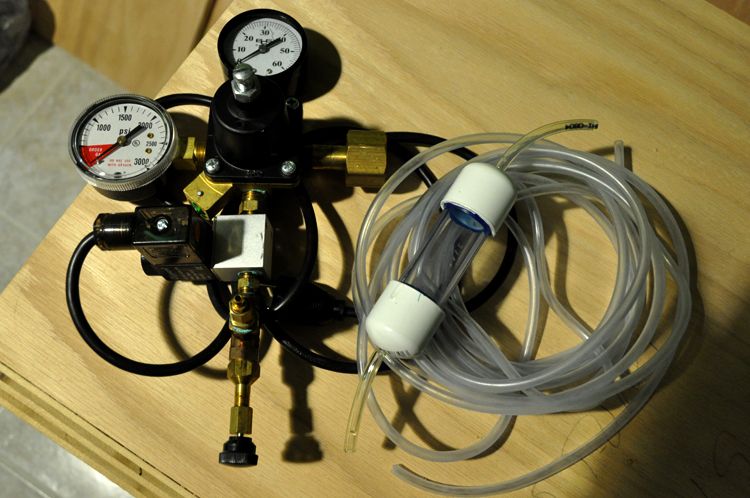 'The Sentry' Auto-Dosing Pump with Timer Control - $155
If you're looking for a 2 channel (1 for MACRO and 1 for Micro) autodoser, then here's what you're looking for! All info can be found here reefdosingpumps.com/sentry.html... Comes with 2x 2 channel tubing (1 used, 1 NEW) and 1 new flexible hose (in contact with the wheel)...
24W Green Killing Machine Internal UV Sterilizer with Power Head - $35
NEW never used, only opened it to test if it's working (only the UV light, didn't submerge it in the water)...
Cash payment only, Paypal also accepted too but you gotta pay the PP fee
... Pickup preferred (06614) but I can drive up to 15mi (one way) if you live a little too far for a meetup... If you're interested on purchasing 2 or so items, I'll give a nice discount...
Thanks for looking, if you have question/s, please feel free to send me a message...
---
Filstar Pimp #151
Eheim Pimp #458
---
Last edited by khanzer22; 07-27-2013 at

01:30 AM

.