100 gallon jebo tank for sale local pickup OC
---
Pickup only (bring muscle), I will not carry this heavy thing with you so bring extra hand
here are the newer versions:
http://www.jeboaquarium.com/R2%20Ser...0Aquariums.htm
The one I have is curved glass, stand has 3 drawers(holes to fit your cables through in back), some of stand just mostly bottom and top(just one) in picture has paint stripped, comes with light hood(not pictured) that carries 3 48" t12s or t8s(it currently has 3 power glo t8s in it), but I'll give you two custom glass pieces that fit nicely on the tank so you can customize to better lighting and set on. White dots on tank are nerite eggs and can be scraped off. Tank is in good condition
What you get is tank, hood w/bulbs and stand everything in tank will be cleared out.
I am asking $350 for all but will be very lenient on pricing so make me an offer and I may take or be polite about it.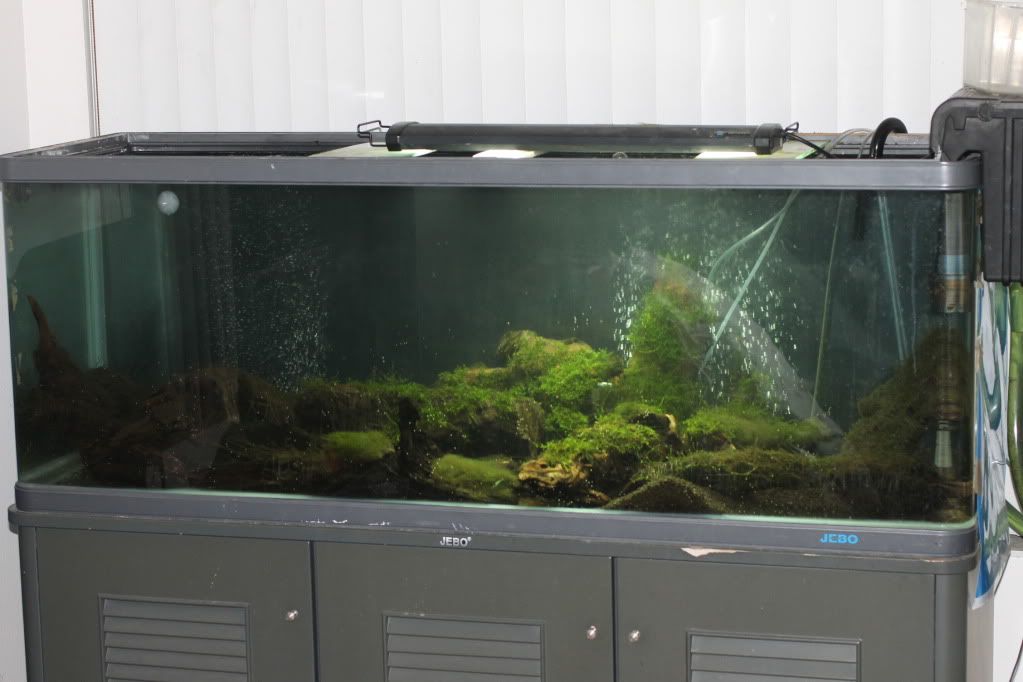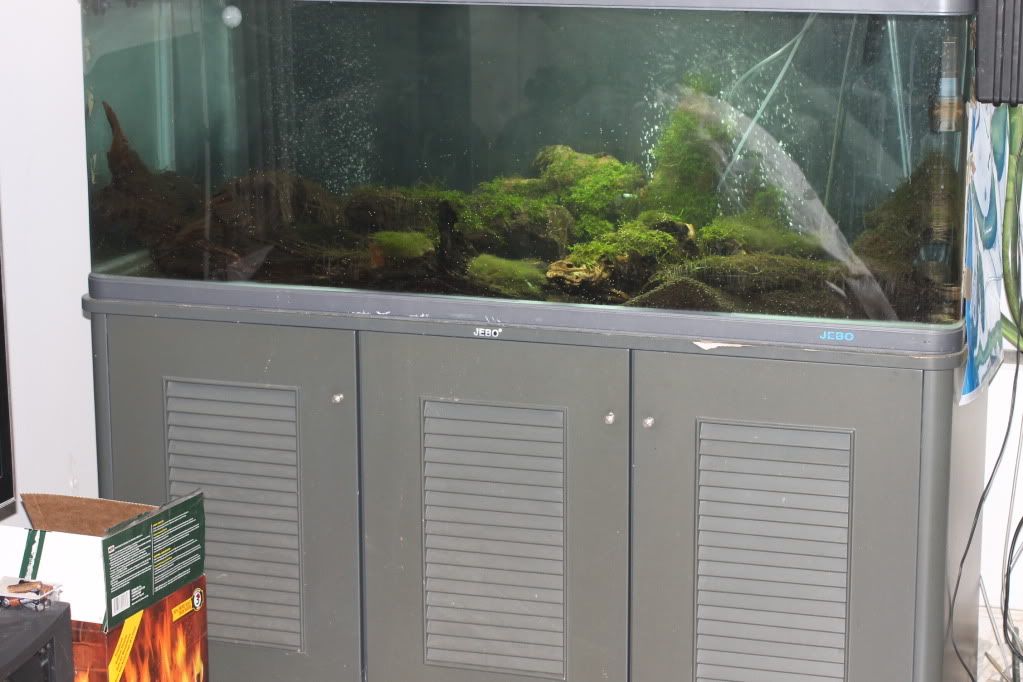 ---
I'm not your friend, buddy
I'm not your buddy, guy
He's not your guy, bud
I'm not your friend, buddy
We're not your buddy, guy
I'm not your guy, friend
Newbie
Join Date: May 2013
Location: 美國
Posts: 1
tank
---
may i offer 200.
if ok with you.
Yeah I would've took, but i sold this tank awhile back
---
I'm not your friend, buddy
I'm not your buddy, guy
He's not your guy, bud
I'm not your friend, buddy
We're not your buddy, guy
I'm not your guy, friend