tiger lily bloom
---
This has been posted before on this forum, but not by me. I let my tiger lily dominate the surface of my 220g tank, covering maybe 2/3 of the 6' x 2' surface. This shaded everything and caused other plants to suffer (which is why this is a one time occurrence in this tank), but the lily was happy with this arrangement and sent up two flowers. The second and more glorious one is here: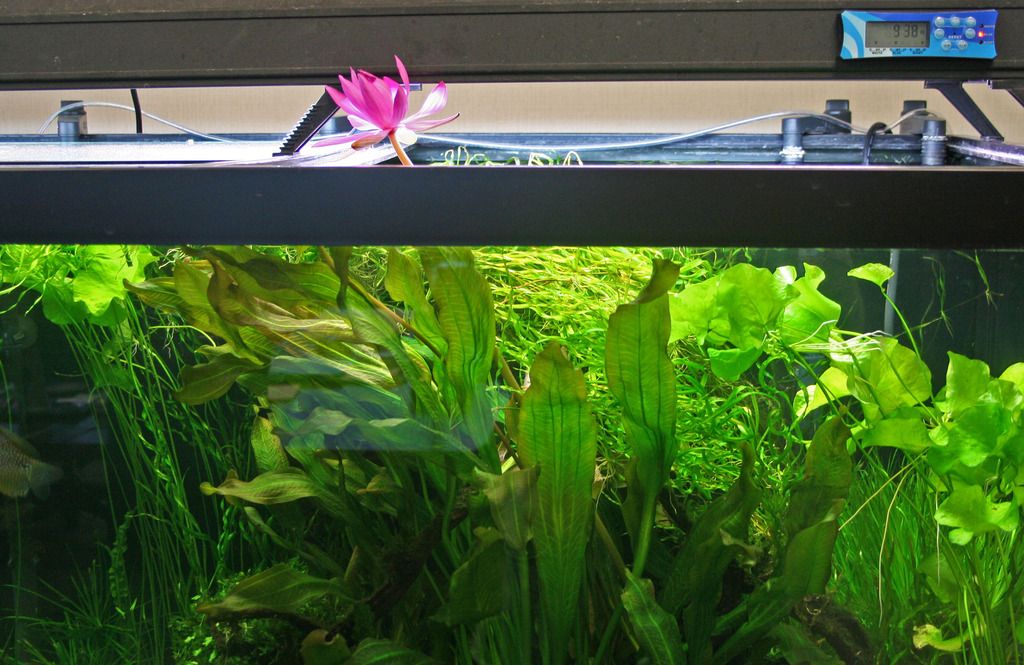 When I took those pictures yesterday, I had already removed most of the leaves from the surface. The bloom opens at night and slowly closes during the day.
---
Last edited by tomfromstlouis; 03-24-2015 at

05:00 PM

. Reason: ..
Pretty. It looks like a pond lily.
---
Fraternity of Dirt #160
75 gallon - CO2 injected
5 gallon tall cube - CO2 injected

Wish I had an entire room dedicated just for more tanks!
Pretty! My Crinum calamistratum flowered a couple of times, and it made the whole room smell strongly like Lilies.
Planted Tank Enthusiast
Join Date: Sep 2014
Location: Minneapolis, MN
Posts: 611
Gorgeous! I'm going to try a dwarf lilly in an outdoor container pond this summer, I'm hoping it might decide to bloom for me.