Splitting an Erio (from AAPE Forums)
---
- Remove Plant from Water
- Find small scissor (ideally) or razor blade
carefully cut down the middle of plant:
- and Voila! - Replant and let it grow in.
The heart of the plant is that pinkish ball in the middle and this was a good cut with a lot left on each part.
The plant outlined in the steps above gives the general idea if you want to force
certain species of Erio's
not ready for splitting to propagate. It works but the only downside is to this is the time it takes propagation to take place.
You will know when a plant is ready for splitting when you can actually see a new plant growing from within the mother plant or even easier, if you see lots of roots growing from the middle of the plant (See pic #3 to 5 of a mature plant ready to be split). Then the steps outlined can be used but with a much more careful approach than just slicing and dicing to separate plantlets as shown below.
It's not rocket science but it does take a little skill which will be achieved in time if done often enough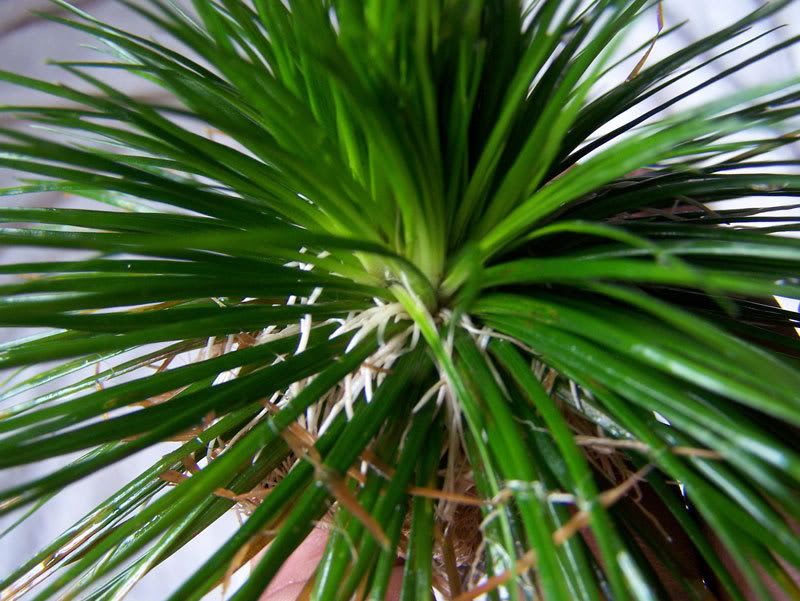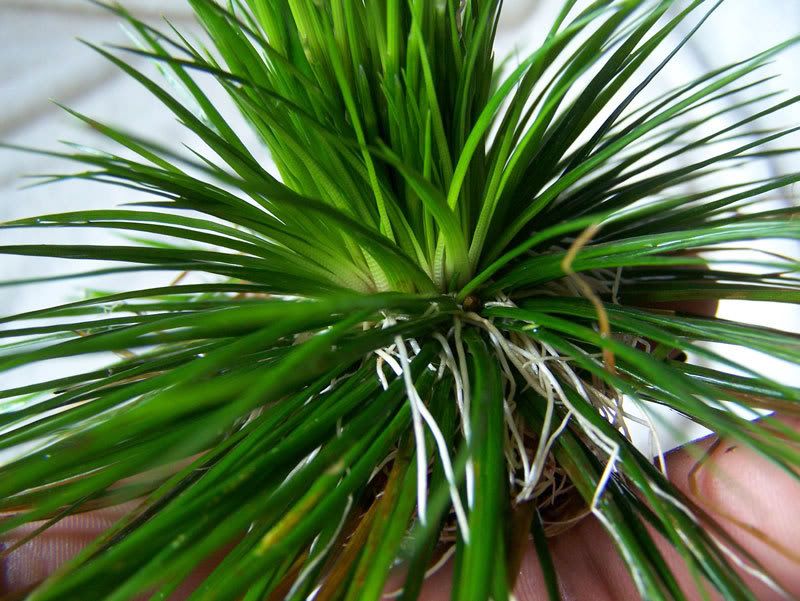 ---
The
穀精 Junkie
well, ur the eriocaulon junkie
i dont know anything, jsut thought this would help
great pics of ur erios man!!!
It does help a lot just wanted to clarify a bit
. Yes I do love them Erio's and thanks man!!
---
The
穀精 Junkie
wenever i am good enuff for erios, i will definately order from u!!!ur erios are top quality!!!
of course
man that was a great post at AAPE, thanks for that great thread!!!
I know its an old thread but knowledge never grow old.
Was serching about the same and luckily saw this thread.
Thanks for the pictures.