Please ID these 2 plants. 1 stem, 1 crypt
---
Looking for some help IDing a couple of plants I've had for a while. Forgot the names.
This stem. I have no idea. It gets really pink under high light.
submerged...
[IMG]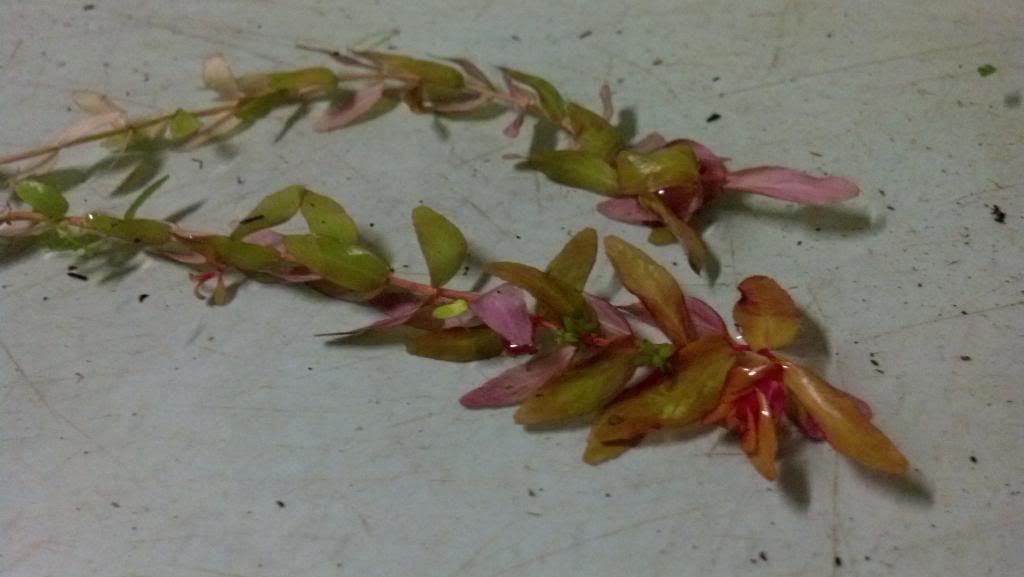 [/IMG]
[IMG]
[/IMG]
emersed...
[IMG]
[/IMG]
And this crypt...is it wendtii 'Brown'? It's more brown in person then in the pics.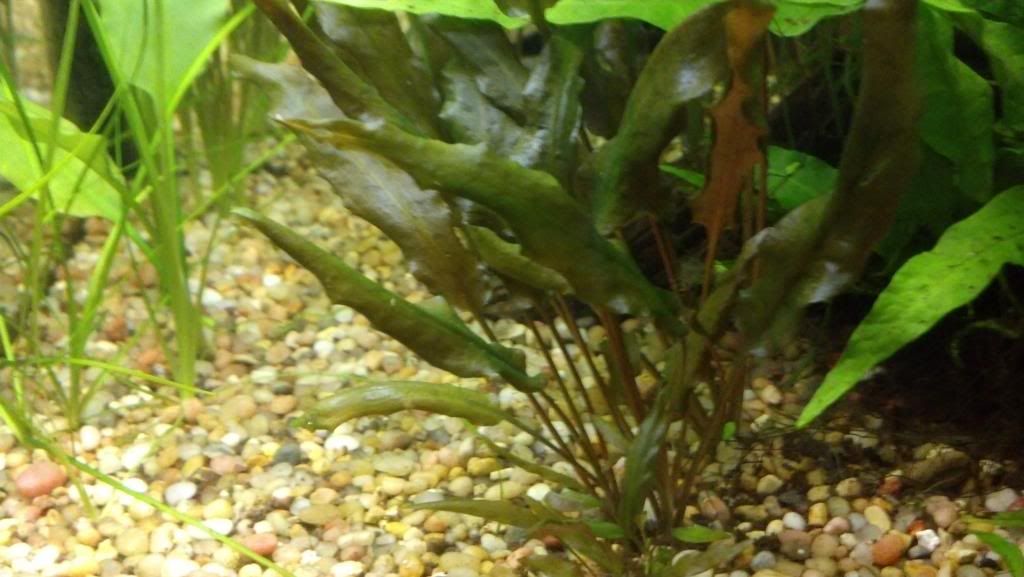 [IMG]
[/IMG]
Thanks!
Wannabe Guru
Join Date: Dec 2009
Location: Standish, MI.
Posts: 1,827
The first is a type of hygro. polysperma or sunset depending on the light, the second is crypt wendtii 'mi oya' or just wendtii 'red'
The first one is rotala rotundifolia.
I agree with the wendtii mi oya and rotala rotundifola. I have both. Though I admit your pics of the rotala look slightly more rounded than mine.

Sent from my SGH-T889 using Tapatalk
---
55 gal heavy planted low tech south American tank
38 gal bow front live bearer tank
20 gal Marineland led brackish puffer tank
14 gal cf newly planted
10 gal Marineland led low tech low light
10 gal Marineland led qt tank
6 gal snail breeder
5 gal fluval chi dust collector
3 gal beta tank
After looking at a ton of pics online I agree. Thank you. Thanks for that link too.
The pic of the stem plant might be deceiving. It was hard to get a good pic, they're buried in the back of the tank. The leaves of the stem plant are short and wide. Biggest leaves are maybe an inch long, can't really see the veins. I believe R. macandra is correct.
The crypt doesn't have that really wrinkled look of wendtii. I thought it might have been undulata after looking at more pics but I can't tell the difference between beckettii and undulata. I'll go with becketti.
Thanks everyone.