Algae Grower
Join Date: Aug 2005
Location: NJ
Posts: 98
Wild found bacopa/lindernia and mosses. Please help with identification.
---
So while hiking the past few weekends I found some specimens by creeks and i couldn't help but collect a small sample to try and identify them.
I've included some fronds of java moss for reference to size and so on.
The Bacopa (or maybe Lindernia) grew in dense mats that were both emmersed and submersed. The two mosses I've numbered in red are the mosses I feel could be aquatic since they were found below the water line. The other two that I've labeled are most likely non aquatic although they were in direct contact with water.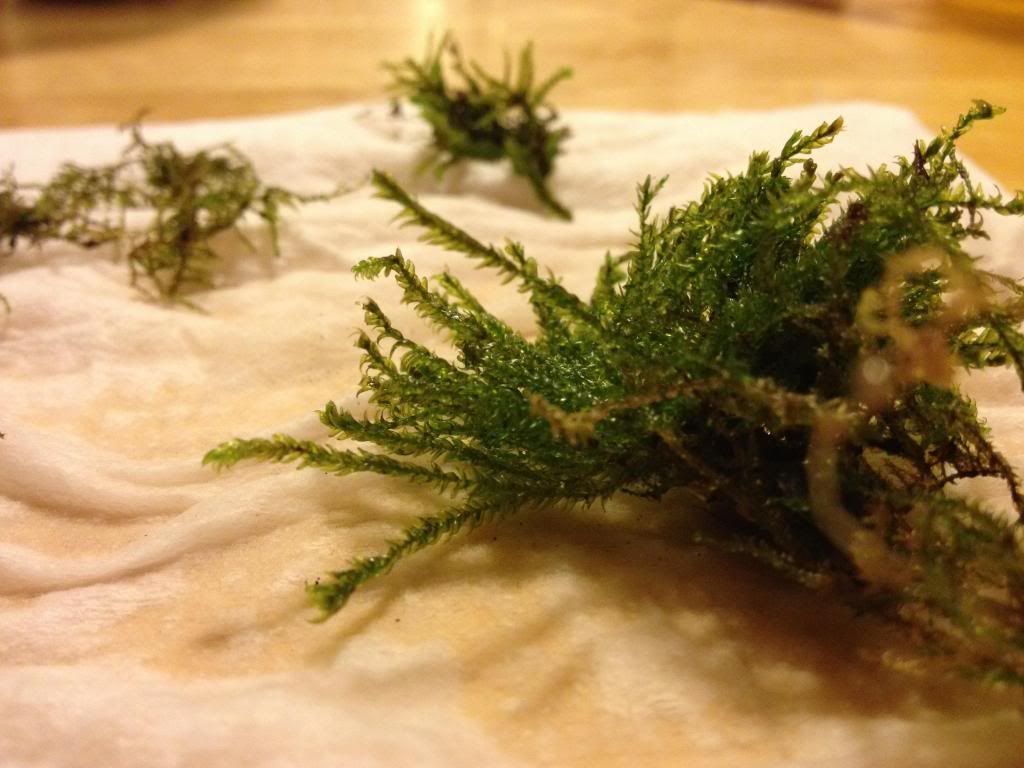 Number 1 was attached to a small stone in the creek and does not branch out much but grows upward similar to erect or flame moss. It does not have wavy fronds like flame moss. Its growth isn't similar the Fontinalis Antipyretica that I used to have in my tanks (It has smaller leaves and denser fronds)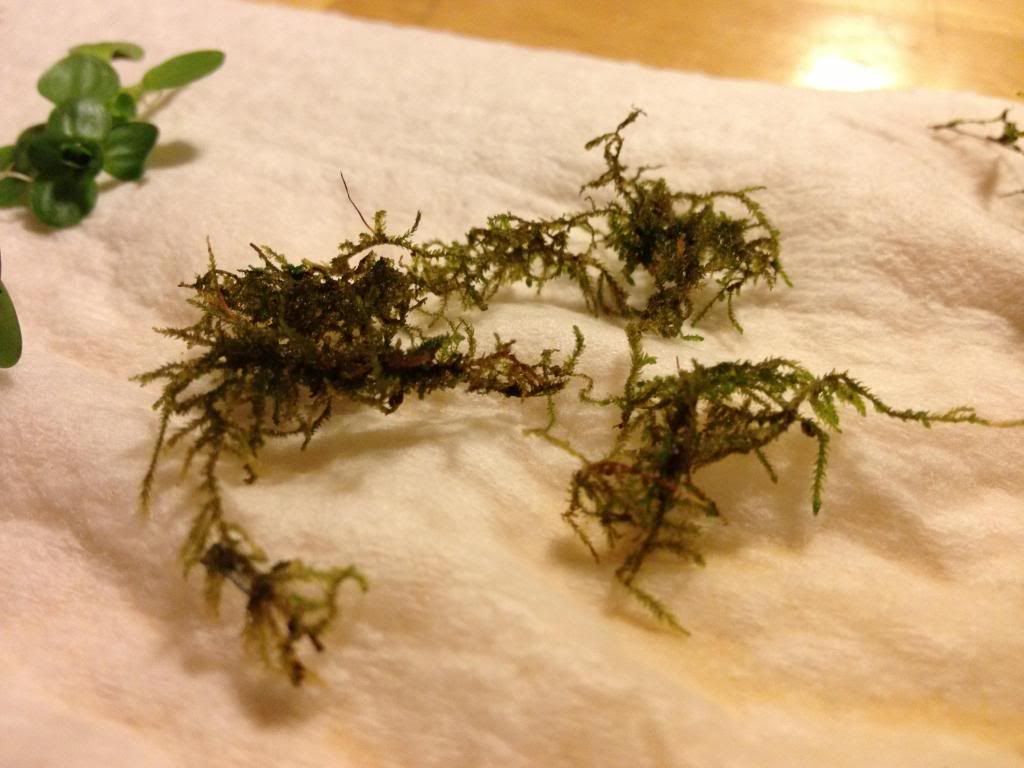 Number 2 was found under the clump of bacopa/lindernia I collected. It branches out similar to Vesicularia or Taxiphyllum species. Of particular interest is the tiny leaves compared to the java moss pictured next to it in the first picture.
Those are my observations so far, and I will be trying to grow them in emersed and submersed conditions to see how they fare. Please post any ideas and thanks for reading.