ozelot sword sent up a floater
---
my ozelot sword sent up a floating leaf. i have had it for a couple ears now and have not seen it do this before.
this is showing some of the sword in the background, with the floating leave draped outside the tank. that stem going up is the one draped over the tanks edge. long stem.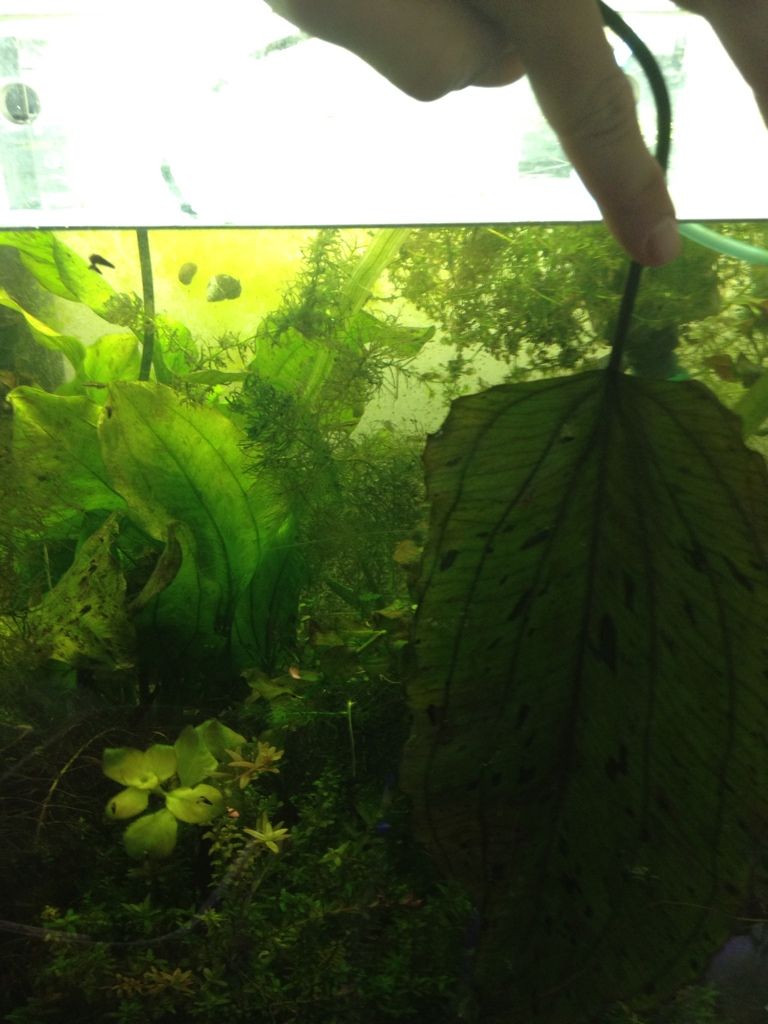 a shot of the leaf.
at first i was thinking of trimming it, but i think its kinda cool. ill wait and see what it does.
better trim it as it blocks light. My stellatas and echinodorus cordifolius send lots of floating leaves. I always trim them back to keep compact growth.