Did I plant my Vals too deep?
---
I planted these Vallisneria Spiralis about 4 days ago. The roots were a decent length, maybe 3/4" - 1".
Are they too deep in the substrate?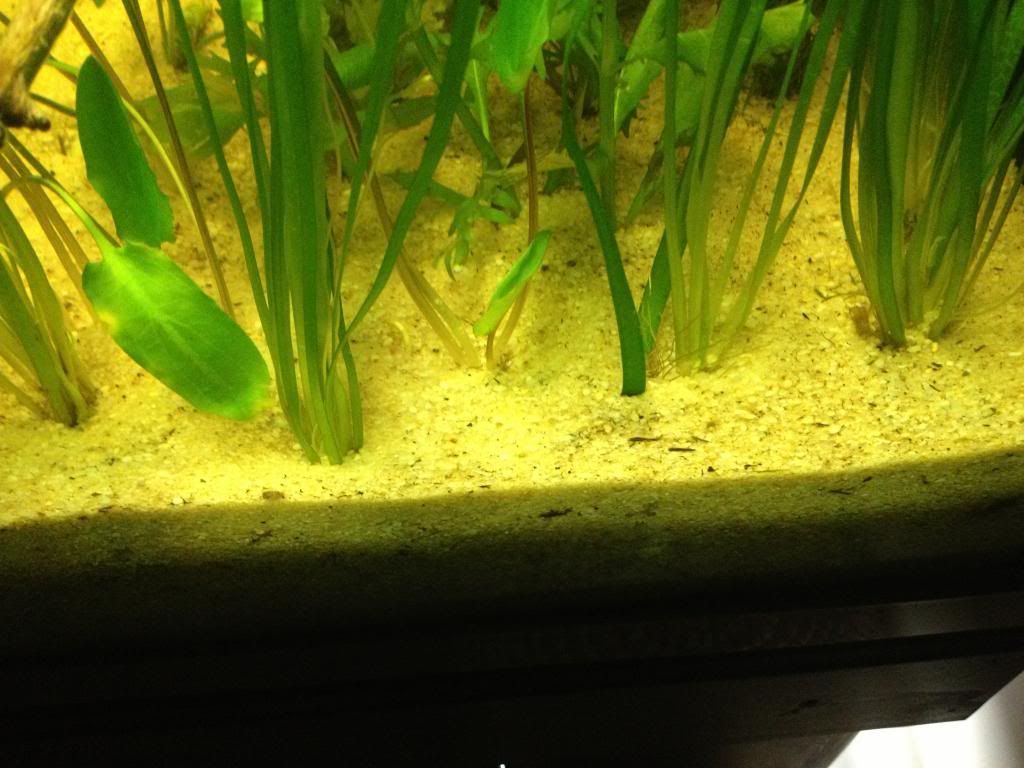 I just shove them down and shove sand over. Anywhere from 1cm to an inch in the sand, they still grow.
Oh really? That's good to hear.

I had read that if you cover up the crown/bulb at the base of the blades, the plant can rot.
Did I plant my Vals too deep?
---
Yes, it can rot. You are supposed to leave the crown exposed, but I bury it as well and they grow. Unless you have nice long roots, it will be tough to plant them without burying the white part. They will keep coming out of the substrate and end up floating.

I'm sure someone with more knowledge than me will jump on give you better tips.
I weigh them with a rock down. Or small pebbles. Really hard to plant them as they float easily. Really frustrating!
Yeah, I have had a few float up on me, but for the most part they are staying down.

Are there any signs that the base of the plant is, indeed, rotting? (Like that you can see in the "blades" or leaves of the plant?)
Normally I plant them as deep as I can in the substrate and then pull up with my tweezers to straighten the roots and expose the bulb.
Algae Grower
Join Date: Jan 2012
Location: canada
Posts: 53
I have planted vals deep in standard gravel and they grow nice. Spread slow though. I have heard from others this is due to being deep