Ludwigia glandulosa...
---
growing so fast that the older stems are splitting down the side.
i have to aggressively trim it or it will be out of the tank in no time.
new stems that have grown since adding aragonite dont show the splitting, only stems that were there before i added aragonite.
I have never seen nor heard of that before.....are you sure it wan't damage due to fish or something? That is just very odd
im absolutely sure this was not damaged due to fish. i started seeing it after it started growing extremely fast(which coincided with the date i added aragonite). i put a single stem in another tank when i got it, which has not shown the splitting and has only grown about half an inch. the trimmings from one tank are already longer than the single stem, which i keep in a more conventional tank.
these are the clippings from just the last week. i clip about 3-5 inches off of the stems when i trim them. you can see which ones i planted last week and which ones i planted today. it grows fast.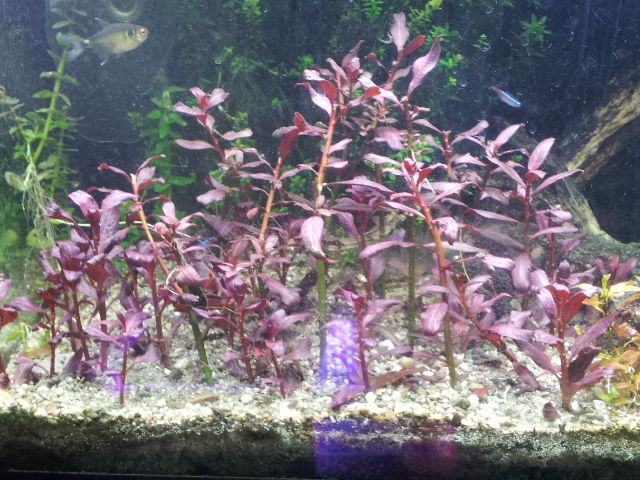 Wannabe Guru
Join Date: Jun 2011
Location: NJ
Posts: 1,458
Looks like someone's got jungle fever