Planted Member
Join Date: Nov 2012
Location: IN
Posts: 254
I have bought two packages of those over the past few months, and both appear to be crypt wendtii "green". The ones I have in my 10 gallon are around 5 inches tall now.
Here's a picture of one of four I grew emersed straight from the package. It just went in the tank a few days ago. So, maybe it will help confirm the identity.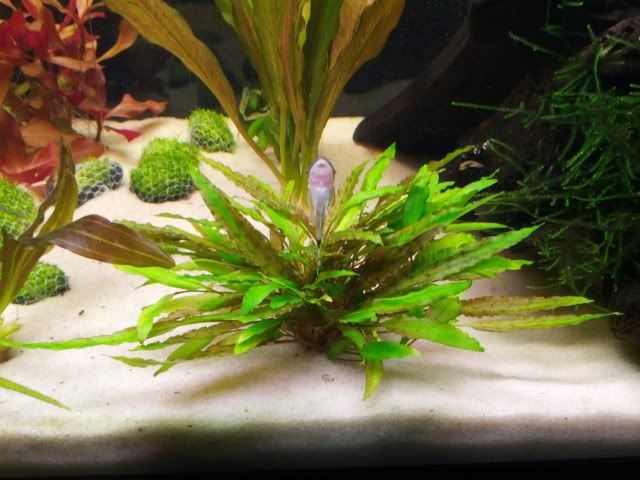 Planted Tank Enthusiast
Join Date: Feb 2012
Location: NJ
Posts: 501
I bought a 50% off one where most of it was dying. Placed them in my Evolve 8 and bounced back and growing strong!
Algae Grower
Join Date: Apr 2012
Location: Mississippi
Posts: 92
I believe it is, I bought a packet from there a few months ago. They were small to begin with, but in good shape and have grown really well since. I separated mine into 3 clumps, and they're at about 5-6" at the moment.