View Poll Results

: Bucephalandra Love em or hate them.

Neutral, I reserve judgement until I have further experience
13
32.50%
Love them, These are not a fad, well worth the money
23
57.50%
Hate them, I can't stand looking at them and the prices are outrageous
4
10.00%
Voters: 40. You may not vote on this poll
Wow that tank has several thousand dollars worth of plants in it... I would stay up all night with nightmares about black brush algae.

It does look pretty nice though..and some of his macro shots are pretty stunning, but taking in the tank as a whole, It doesn't seem very lush, I'd rather have a tank full of brilliant reds and bright greens.
Planted Tank Guru
Join Date: Jul 2011
Location: Gone
Posts: 5,993
Quote:
Originally Posted by
ThatGuyWithTheFish
View Post
DogFish, I've heard Buces do really well in high light/CO2. Maybe they're not as hardy as anubias or crypts.
I don't think it's a question of how hardy they are I think it's providing the correct environment. High light & CO2 are the "steroids" of the planted tank hobby. To my understanding pretty much everything does better with Higher Light & CO2? No ??
This video doesn't leave me with the impression that Buce naturally occurs in high light areas. To me Highlight plants are Water Lettuce, Lilies, Water Hyacinth that are in open water and get full Sun all day. These Buce may get a hour or so once or twice a day as the Sun peaks through the jungle canopy.
http://www.youtube.com/watch?v=9uuVl39xX3U
I love them! They show so many different colors, patterns, shapes, textures, sizes, etc. Pictures really don't seem to capture their true beauty, which is really a shame because they really are stunning plants. I have 15 types in my collection right now and i'm on the hunt for more. It's an addiction, for sure.
I really like how it seems like the can put out compact growth on wood. Probably good for a tank where you want something sturdier looking than a moss or anubias, but still want it to be covering a ton of wood.

Not sure why, but something about them reminds me of nepenthes pitcher plants...except the being underwater part and the not making pitchers part....the leaf shape is similar to me though :P

Never had any buce however, hopefully one day.
Bucephalandra are not very difficult plants to keep. Now I managed to harvest some of them from my own tank although it might takes months or even a year to propagate ;-) And it's true sometimes, they look ugly with holes, damaged leaves, bad growing shape when we first got them.
6 months ago: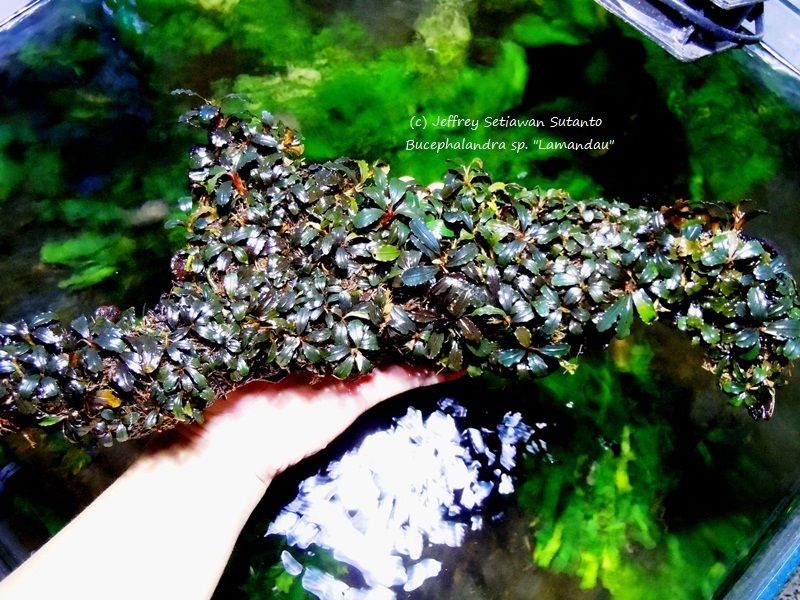 now: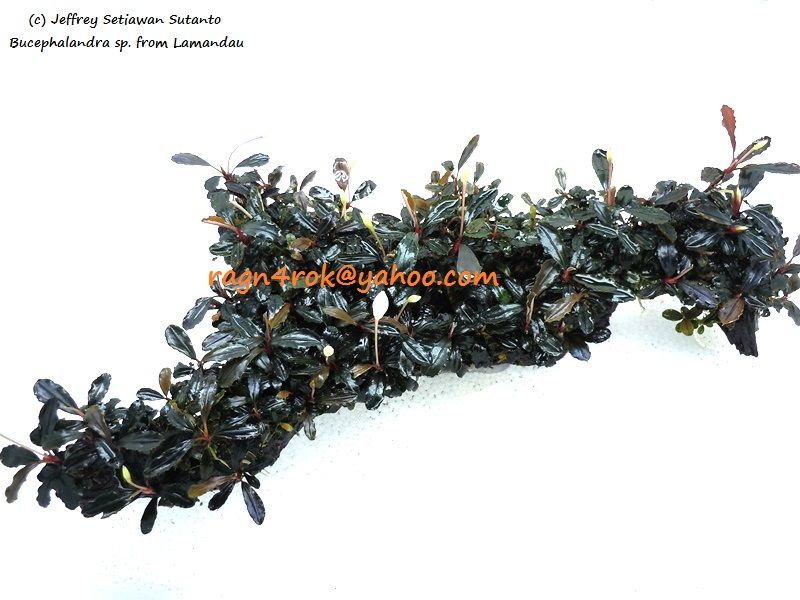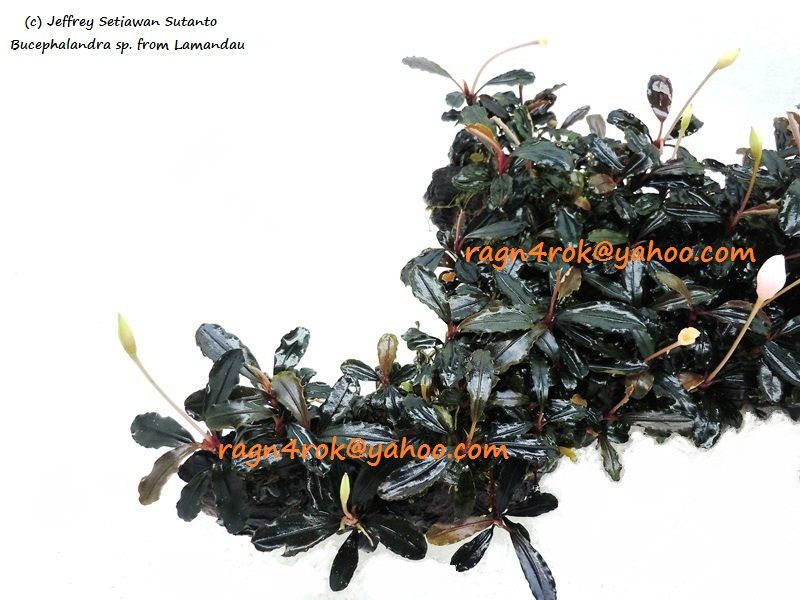 They are a slow grower. Some variants are even slower than Anubias nana. I keep them under low light environment, with minimum CO2, and also low dose of macro and micro. I only dose 1 pump (2-3mL) of macro and 1 pump micro fertilizer every week.
My aquarium spec:
- 60cm x 60cm x 45cm
- lighting: 4x24W T5HO lamp
- temp: 24C
- CO2 1bps
- gH 4-6
- pH 6.8
- NO3 10-15ppm
- NH4 0ppm
Jeff, Ive had good luck growing mine the same way. They never did very good in high tech at all. In the tank theyre in, they have attached to rock good enough that you would damage the plant getting it off. They REALLY seem to like the rocks.
I figured I should chime in since my tank was mentioned I have buces growing submersed, emersed in both a holding tank and in a terrarium special built for them and try do great in all situations but can be very finicky. The ones in my submersed tank are growing the quickest which is what actually happens in nature as well (they are reophytes that spend part of their tie submersed in nutrient rich soil when they are emersed they focus on growing roots and when submersed leaves) as for the terrarium/paludariums I think it is the best way to display these amazing plants.
Len