Algae Grower
Join Date: Oct 2006
Location: Honolulu, Hawaii
Posts: 38
Anubias "Coin leaf"
---
Hello everyone! A post on the new Anubias "Coin leaf" is up on my blog AquaBiota! Here is an excerpt of what you'll find there, for the rest click on the link below! Thank you for taking the time to check out this post ☺ Enjoy!
Inspire91
I just recently found out about this variety from a good friend of mine. Like Anubias "Stardust", this variety can at times be quite difficult to obtain, and comes from a source which can at times be quite "stingy" with their supply. It can also be somewhat difficult to obtain because it is quite popular at this time. Due to those circumstances getting your hands on this plant is quite a challenge.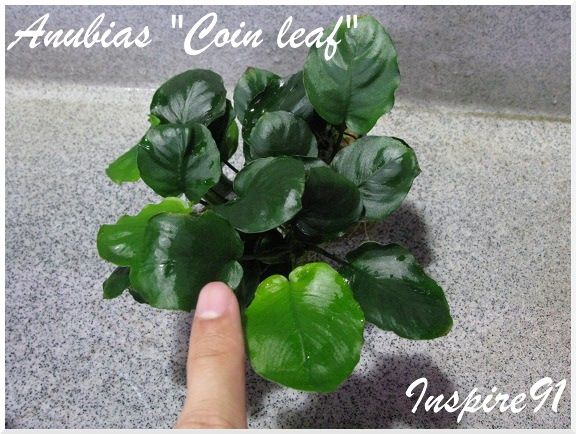 http://aquabiota.wordpress.com/
Planted Tank Enthusiast
Join Date: May 2011
Location: Stockton,CA
Posts: 861
Doesnt look much different to me. I guess some of the leaves are more round

Sent from my DROIDX
Is that your middle finger? Sorry couldn't resist
---
Arewehavinfunyet?
Looks like anubias nana roundleaf which is pretty readily available for import. *Shrug*
---
My dirty journal
Fraternity of dirt #8

Wannabe Guru
Join Date: Apr 2008
Location: Glendale, CA
Posts: 1,020
yup...looks exactly like my anubias 'round leaf'
Algae Grower
Join Date: Mar 2014
Location: Ca
Posts: 9
Look in the classified section, theres a sellet who has some for sale. Cheapest plant $120