Algae Grower
Join Date: Jul 2013
Location: Eglin AFB, FL
Posts: 117
Substrate questions?
---
Hey I'm new the the planted aquarium scene and I was wondering if a few of you might be able to help. I have a sand substrate but its not real fine sand will this be ok for Dwarf Hairgrass, Amazon Swords and Jungle Val. I would like the DHG to carpet so I trimmed it down pretty low maybe a 1/4 inch and they are cut into little clusters and spaced about an inch apart from one another in a pattern of 3 rows of 6. Here is the a picture with the substrate. That Delhezi is 4 inches ish just to give you an idea thanks fellas.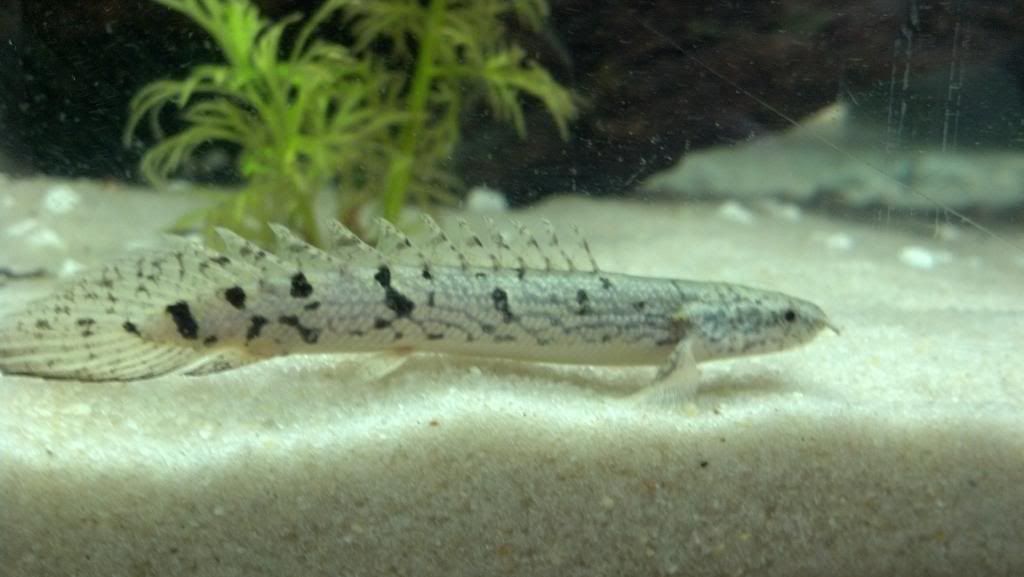 The substrate you currently have will be fine for the plants you listed.
Algae Grower
Join Date: Jul 2013
Location: Eglin AFB, FL
Posts: 117
Thank you. A few more questions if you dont mind. Is CO2 necessary for these plants or is liquid plant food fine (API CO2 booster). Or is there something else that you might want to suggest so I can have a lush tank with my fish. Right now I currently have a T8 65k bulb running the length of the tank on the bottom shooting in from the side so my hairgrass can have tons of light. I want this stuff to carpet and really take off.
What you are referring to as "liquid plant food" is actually a CO2 alternative, and is different from actual fertilization.

Whether you require CO2/liquid CO2 and fertilization depends on your lighting. If you only have a single T8 bulb, it might not be enough light to necessitate fertilization and CO2 (though your plants can only benefit from their addition).