April's 18" cube
---
Let's get down to business. The cube is at my parents house for now until I get a chance to bring it to my apartment.
I need advice: I decided I didn't really like those rocks I carved; they clash with the seiryu and don't look very natural. I bought peat moss because people have told me that you can use a silicone/peat mixture to cover things. The problem is I bought actual, dried peat moss. Not the dark brown ground up peat they add to soil. I'm thinking I can still make this work, I just don't know how. I have clear silicone, so I was thinking about covering the foam with silicone and then pushing the moss into it.
I also wanted to get something to grow on the expanded foam, like HC. Can the roots dig in to the foam, or is it too rigid? I would probably have to mist it a lot since I think the foam is mostly closed cell, and won't soak up water either. The water like is going to be just above the reticulated foam that I built this thing on, and I'm going to plant stems and hydrocotyle on the reticulated foam. I might even cut holes in the foam and put planters or peat moss in it for some other things with for demanding root systems.
Tell me what you think. Hope I didn't talk too much.
Edit: I also have plain ol' potting soil, I could mix it with the silicone, or should sprinkle it on top of the silicone?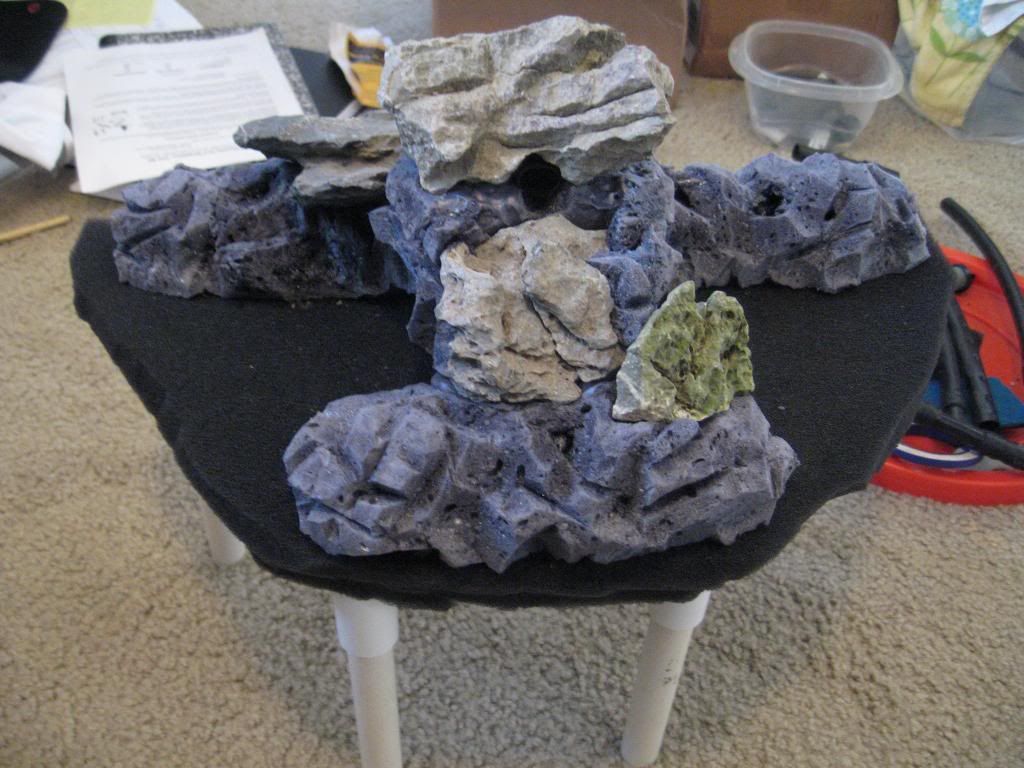 Here's the peat moss: