habba mister????
---
has anybody tried the habba mister from zoo med? just curious how well it works.
Algae Grower
Join Date: Oct 2004
Location: AZ
Posts: 132
Its ok...i guess..sorta.. personally i think its a piece of junk ok maybe for providing water drops on a leaf for something but as far as a mister for a real tank its junk.
---
Starting back into the Hobby!
Setup my 55g with 108w T5HO and co2 and augmented pool sand. Converted from Fish only.

Planing a 65g Tall done right from the start using Tom Barr's Non-Co2 Method now I just need to figure out the lighting!
I've got to agree with that assessment. I've got one myself and have been very disappointed with it.
I have found one that I do like. Its the RainMaker misting system,
http://www.cloudtops.com/misting_systems.htm
. It's kinda expensive but the results are worth it. A buddy of mine that work in the Desert Dome at the Henry Dorley Zoo in Omaha got one for me. It's the same kind that the zoo uses.
just go with an Ultra-sonic humidifer. $20-$30 at Walgreens (or any pharmacy) and about $10 in equipment. It is fun watching the fogger turn on too.
If you turn it on for about 3x per day and about 10 minutes per 20g's each time then it will suffice just as well as a misting unit. You can hide this behind the stand, unlike what my pictures show. Was a temporary setup.
edit>> forgot to add. I used to have a Habba-mister too and was very disppointed in it. It is good for air-exchange though if you have a tightly closed vivarium. I did enjoy that part as I was more confident about the small holes in the top sufficing.
here is some pictures of mine: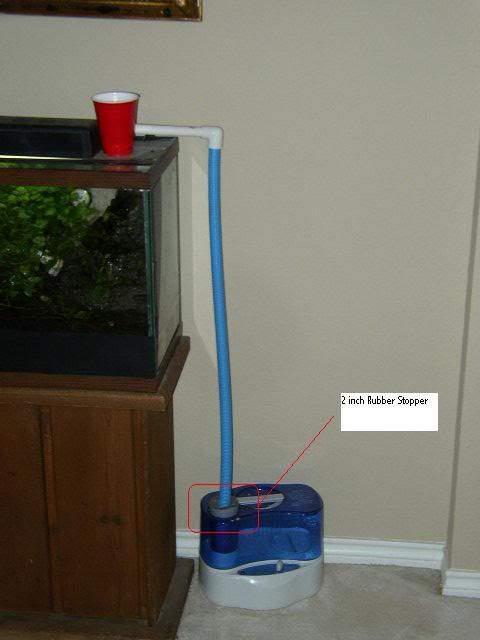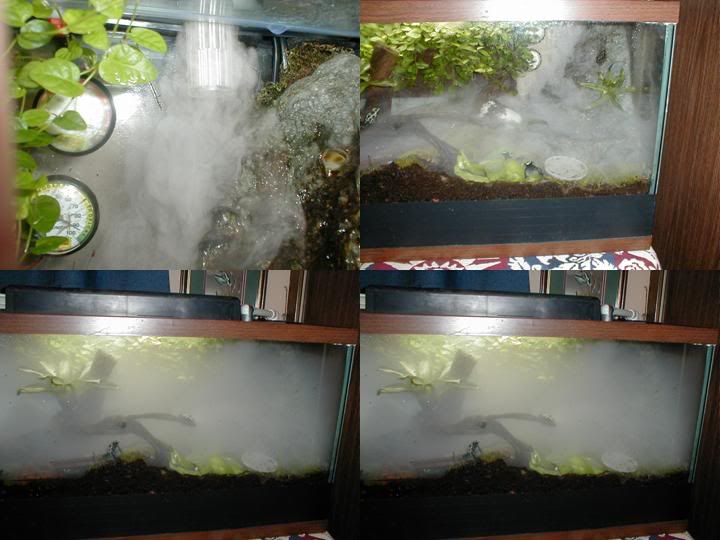 I like the fog effect but wish it was a little bit more controllable. I used an ultra sonic fogger for a while, I can't remember the brand now, and liked it. I just liked the controlled fine mist more. When it's on I can still see my dart frogs. The orchids and bromiliads don't seem to care on way or the other.