more to come soon!
Well apparently I lied again in my last post. The new lights have been on for about a month, and so far the plants...are doing ok. Not the greatest, but they're alive. If I was that extraordinarily worried about them, I might switch the hood and light from my 5 gallon shrimp tank the the leaky 5. So far though, that hasn't been necessary. The water plants aren't huge fans of it, but they're surviving. The dwarf lily is really showing the most changes, starting to reach for the lights instead of just creeping along low. The L. Aromatics'a growth has been really slow too. I mean for a small bow like this, that's fine, but it's pretty clear they'd appreciate a hair more like.
The pilea was the first to react to the new light, it's growth is pretty much vertical instead of horizontal now. Getting some interesting colors, but I wasn't able to take a good pic of those. The tillies are chugging along slowly, but for the most part, growing. There's a couple I have my doubts about, but I'll keep an eye on them.
Some of the baby shrimp are showing saddles (does that mean I can't call them babies anymore?), and I did keep a couple of the most blue in the bowl to try and get a more intense blue. I'm also adding a blue velvet female, see what happens there.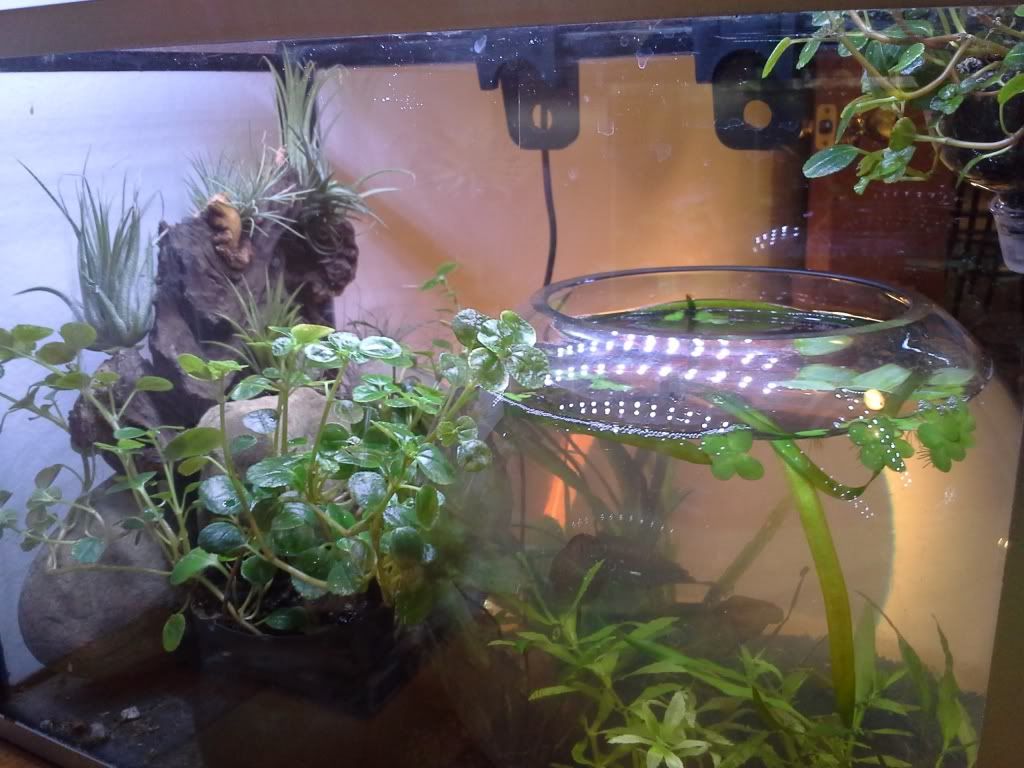 I rotated the bowl so I could have something new to look at
momma shrimp (and ignore the algae please)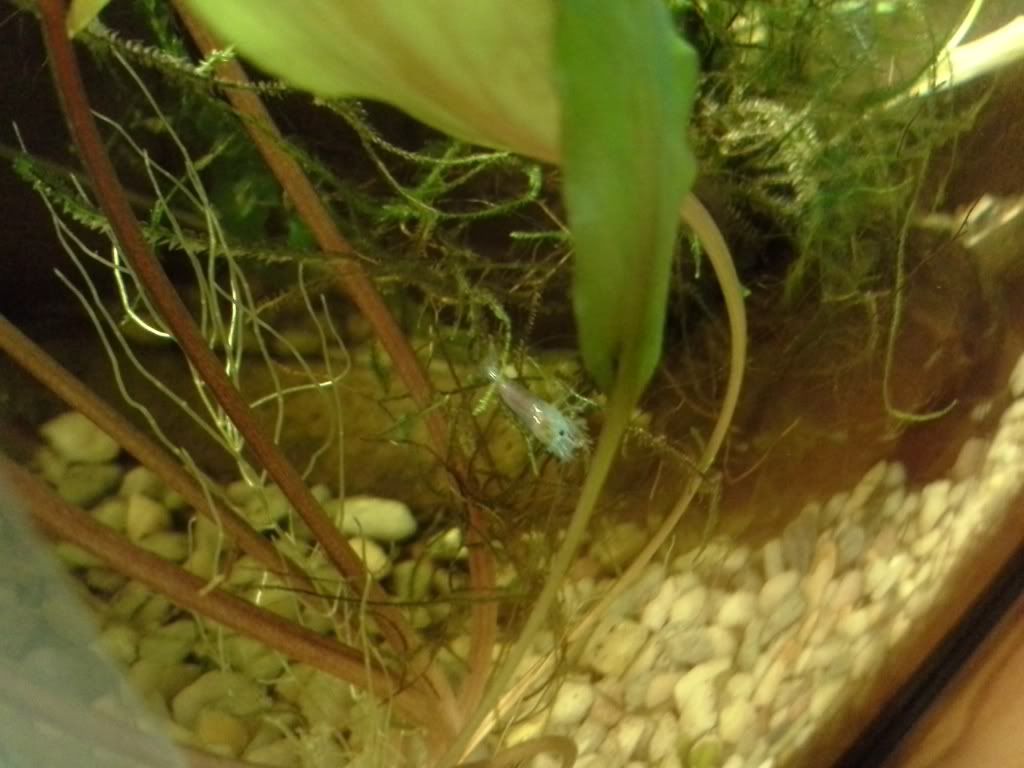 And what happens when Daddy shrimp loves Momma shrimp very much...hahaha. This is one of the babies I moved to the 5, it's pretty easy to pick them out from the rest of the regular shrimp. I love how much they break up the regular red shrimpy-ness of the tank