got2envy's Riparium 30 x 18 x 12
---
Hello! I am a long time lurker and finally decided to try a planted tank
Here is the tank...it was a shallow nano reef at one time.
It was made by a friend. Bakers racks are very popular in the poison dart frog scene...each shelf can hold 200lbs...great for the MTS lol
30 x 18 x 12
My poison dart frog viv on the left and my Shanjing emeperor newts on the right top
bottom has 2 10g grow out tanks for my tadpoles but they are empty now and will probably be filled soon
will be filling it up today and waiting for Hydropyte's planters.
Thanks for looking!
~Maria
---
Last edited by got2envy; 06-05-2012 at

05:17 PM

.
Got some stuff done today..I kinda just threw the river rock in there until I purchase a nice piece of wood.
I ordered a smaller heater...this one is way to long :/ and a larger filter too.
I also hung the light (comes with hanging equipment) double T12 6500k...black shop light, it grows the plants in my vivs very well! low heat, low cost and so I will try it out
Am I missing anything? other than plants lol
an update...thank you Devin for all of your help..let me know if you see anything that I should do different.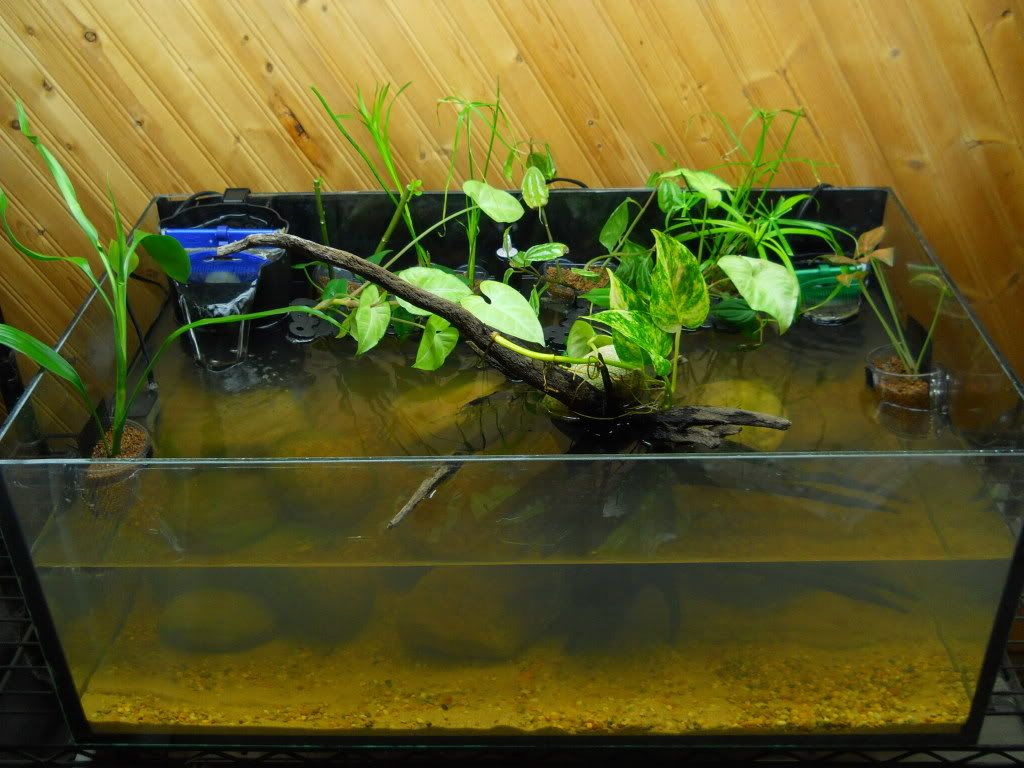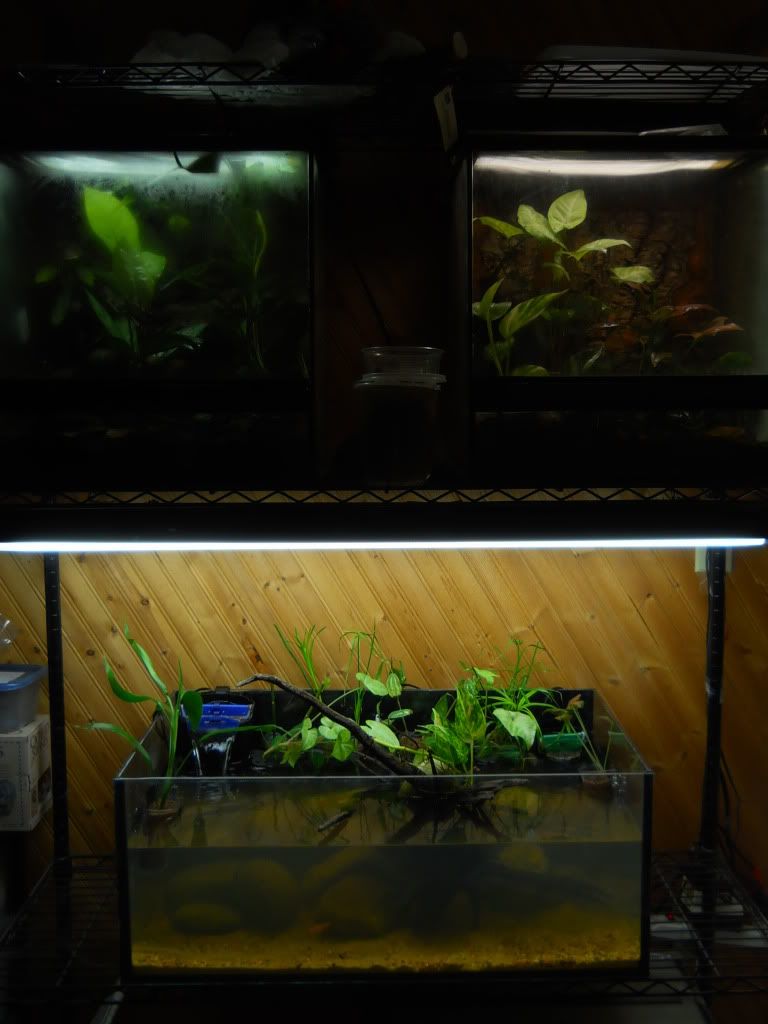 Tank is coming along nicely. One thing I really notice is the two filter pads - would be good if you could cover those up or hide them somehow. There is a thread on this forum on a planted Hang-on-back filter which might be something you want to take a look at, or even arranging some of the plants so they cover the most visible part of the filter. Other than that it looks really nice.