Planted Member
Join Date: Jun 2010
Location: Kansas, USA
Posts: 266
That's the truth
! But it was a easy fix, the waterfall was leaking around the side so a big blob of silicone and it's no longer leaking.
I decided to try and make my own DIY filter without spending much money. I went with a moving bed filter. Works something like this:
You basically just run water through a bed of small gravel, and the gravel is were all that good bacteria will grow on. On mine I also added some fast growing bamboo to aid in the organic waste removal.
$4 at home depot.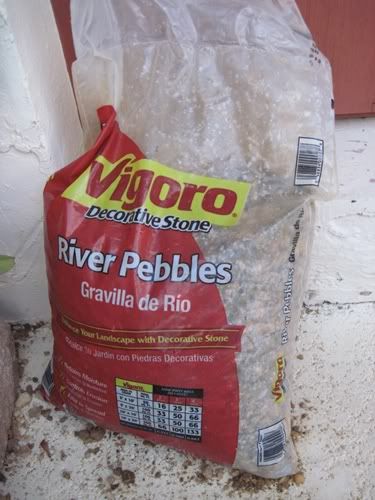 Old water jug and a powerhead I already had.
Filled up with gravel about half way and dumped it in the pond.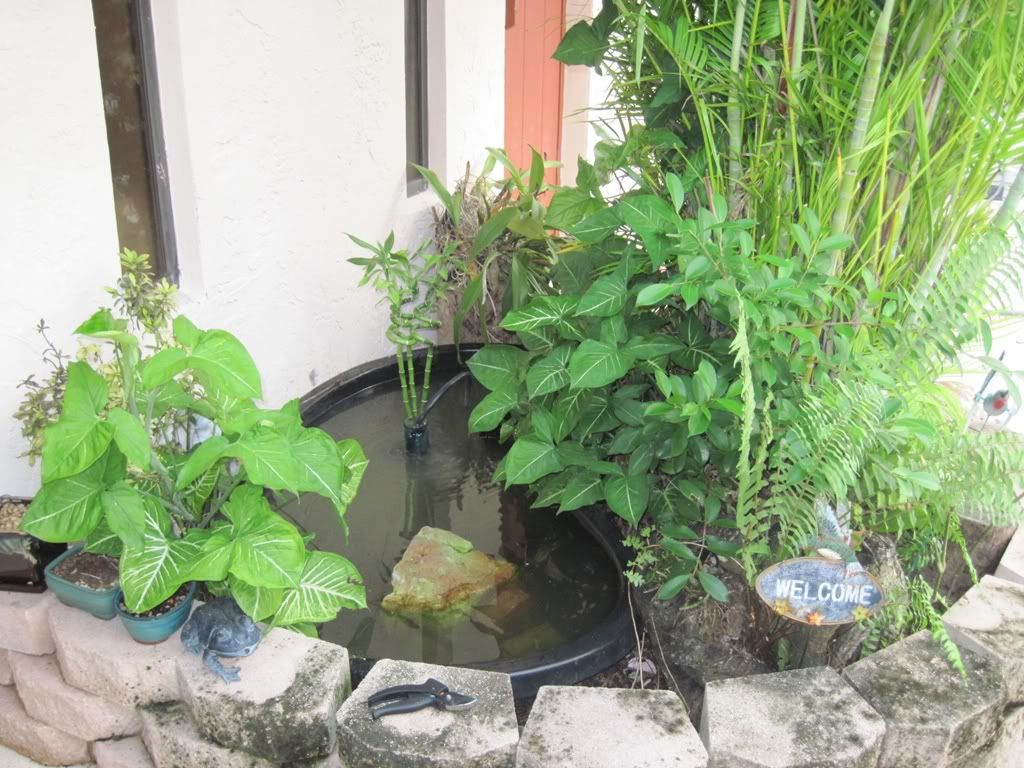 Sticks out above the water line so water can splash back in, aerating the water a little.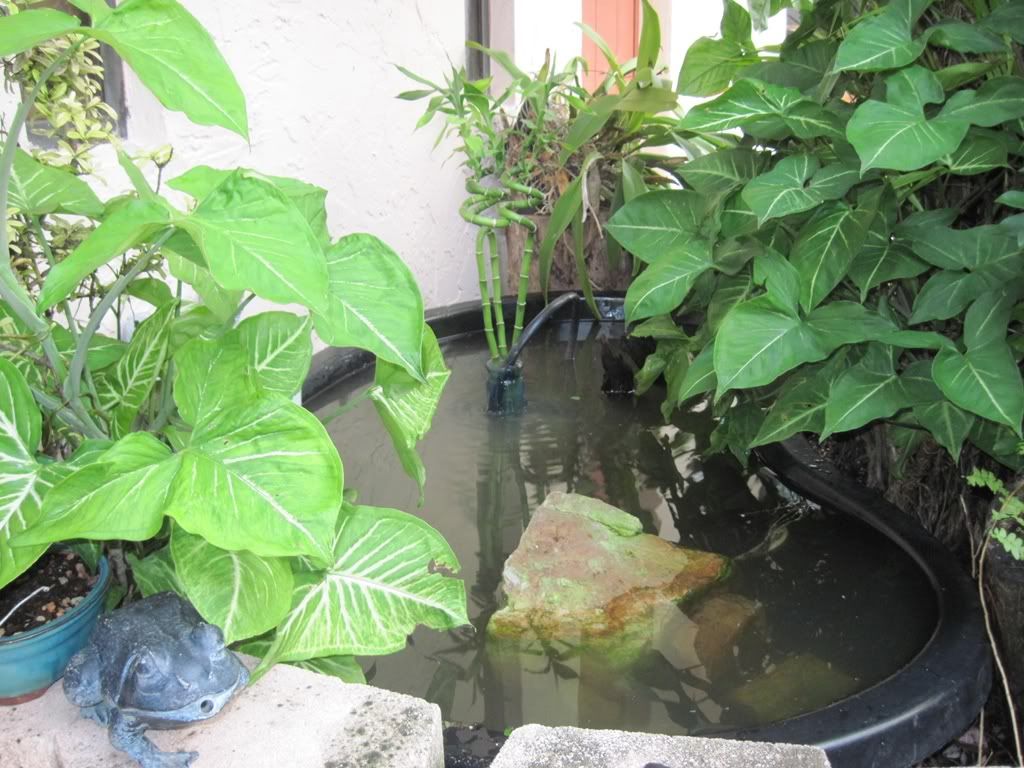 Here's the other side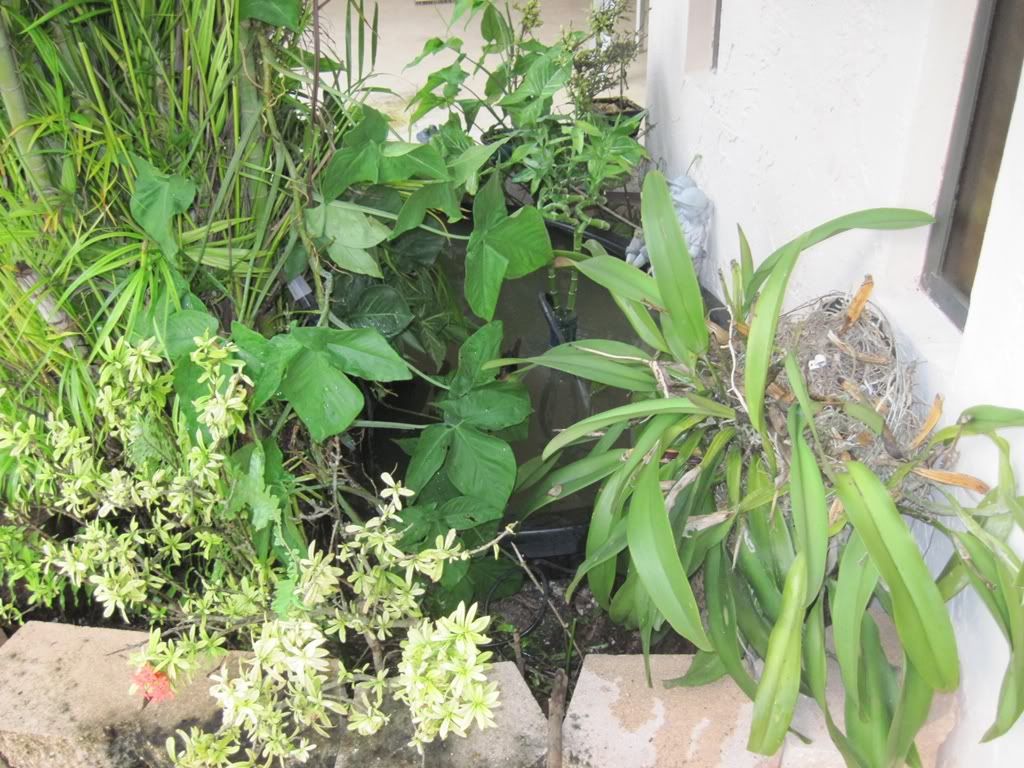 I want to turn this whole area into mostly orchids. Thinking about chopping down that large palm and putting some kind of wall orchid arrangement. Kinda like this...
What do ya think?
Already started planting orchids from around the house in this area. More will come once the palm is gone.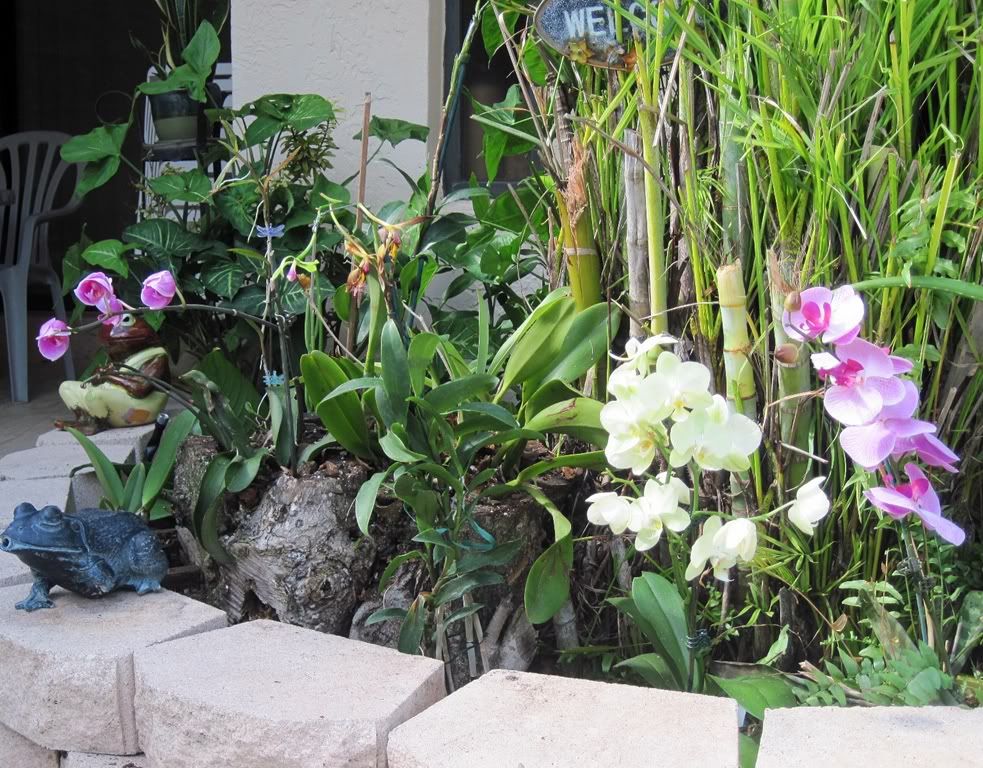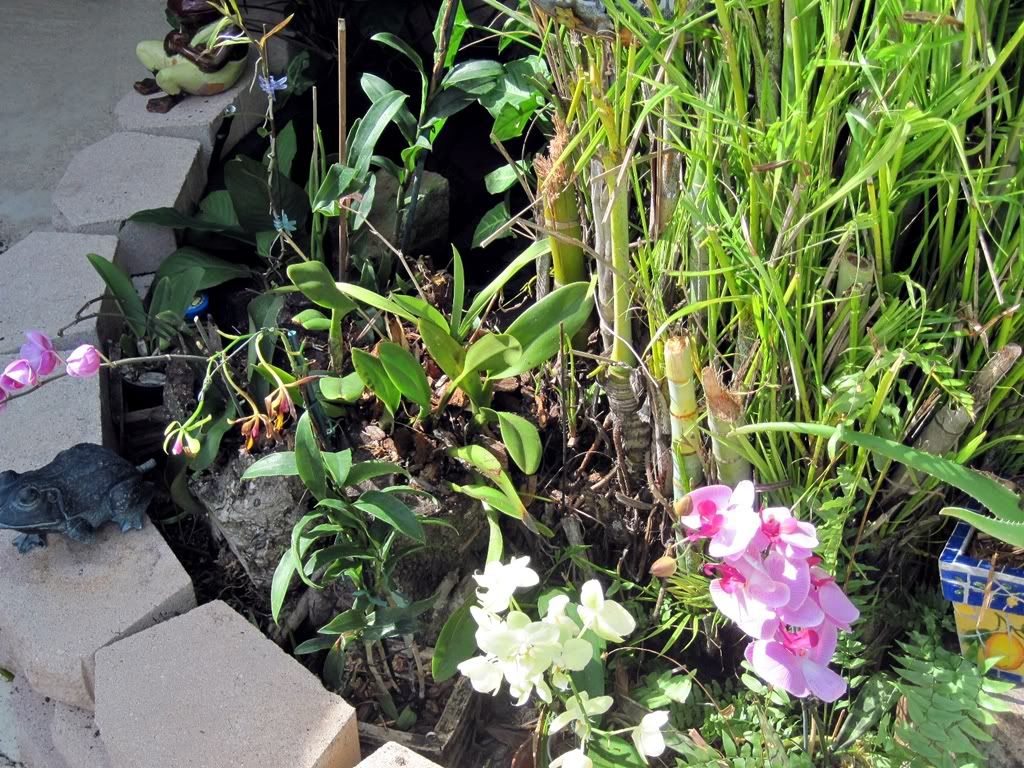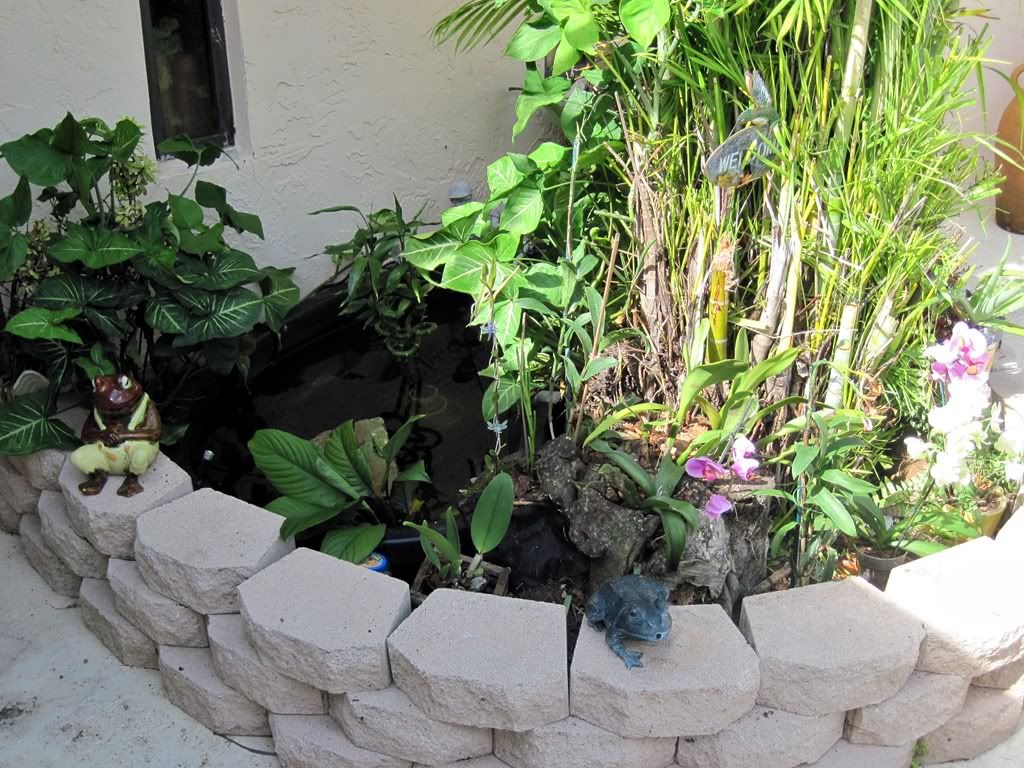 Maybe one day it will look like this. I took this photo at a recent orchid show.
Planted Member
Join Date: Jul 2011
Location: Smyrna, GA
Posts: 156
Wow...that is awesome. I'm having extreme pond envy right now. Nice work!
Planted Member
Join Date: May 2011
Location: Brooklyn, NY
Posts: 189
Planted Tank Enthusiast
Join Date: Mar 2014
Location: Grand Rapids, MI
Posts: 918
Just had to say, your pond is absolutely beautiful!
Beautiful setup. That turtle is very lucky to have such a beautiful and well taken care of home.
Planted Member
Join Date: Nov 2012
Location: Old Bridge, NJ
Posts: 219
I grow my orchids outdoors from late spring to early fall. Never thought of landscaping them around the pond like you are doing. Hmmm. Need to think about that some more. Not to be a wet blanket but some of those you have prefer more filtered light. It appears yours are in full sun. Maybe something to think about.