Planted Tank Obsessed
Join Date: Mar 2011
Location: Atlanta
Posts: 314
Quick Question, which alage is this?
---
I think it's black bush or black hair? Whatever it is, it is persistent. I've tried a 3 black out, hydrogen peroxide, raised the light, went from 13watt to 9 watt, and yet it remains. Any solution or a thread that can lead me to the right direction? It's a 4g Finnex. No CO2. Dose Excel 2-3 times a week. Lights on for about 7 hours with a 30min break in between. Thanks. Darn aglae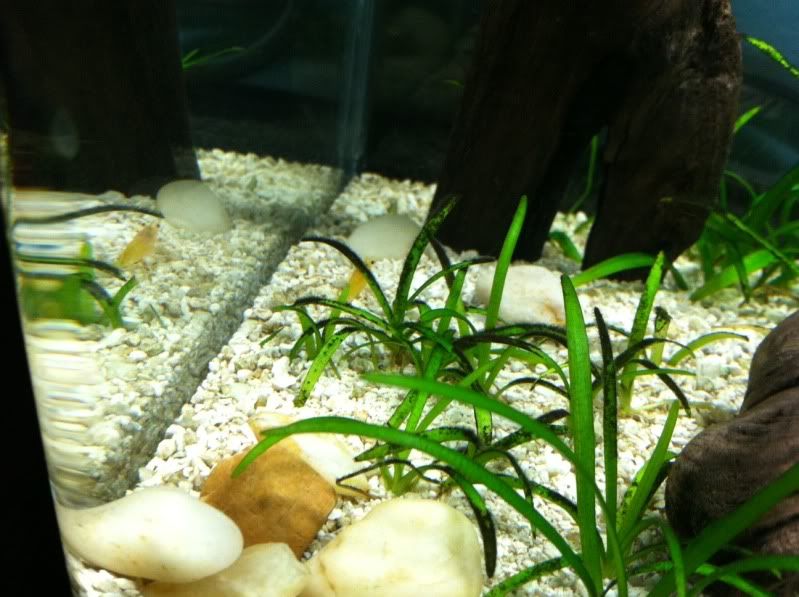 Planted Tank Obsessed
Join Date: Mar 2011
Location: Atlanta
Posts: 314
Looks like black brush. Is it isolated in that one spot? If so, make sure it's not a dead spot. If it is, try to get some flow in that area and that will help.
---
EVIL
Camera Pimp member #1
Planted Tank Obsessed
Join Date: Mar 2011
Location: Atlanta
Posts: 314
^across the tank. And that pic is the area directly under the filter, so it should have the most flow. Thanks. I'll look into bba