10 Gallon Shrimp/fry/snail tank journal 56K WARNING
---
Tank Size- 10 gallons
Lighting- 18 watt florescent strip
Fish- 1 cherry barb fry 2 female guppys 1 male guppy
inverts- 2 malaya shrimp (getting 6 more soon) 50+ juvie apple snails
Ok heres the tank since pictures make a thread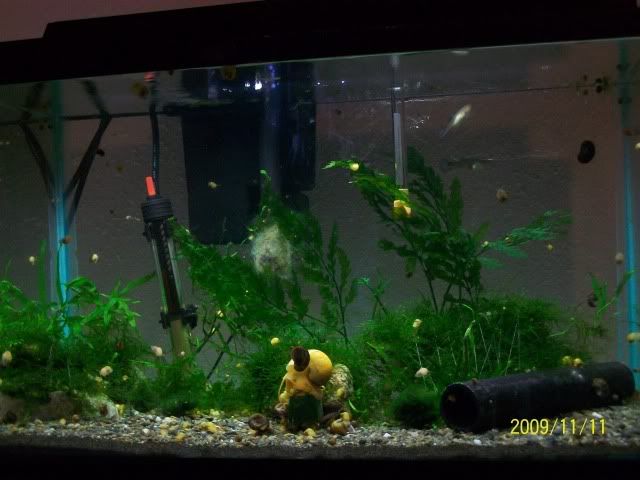 heres lots of Malaya shrimp photos this morning they were very light green colored now notice what they are now...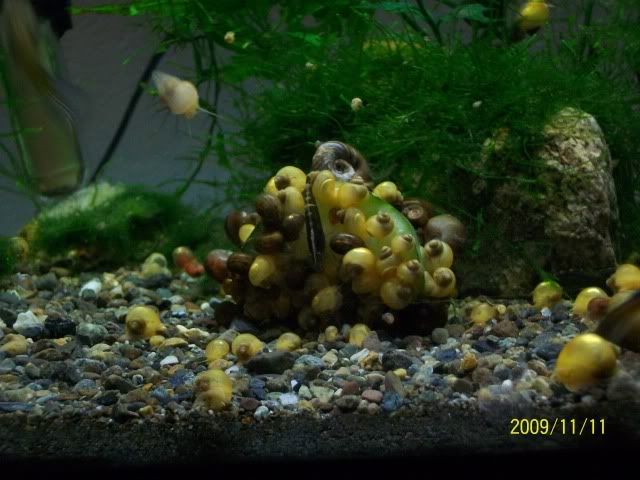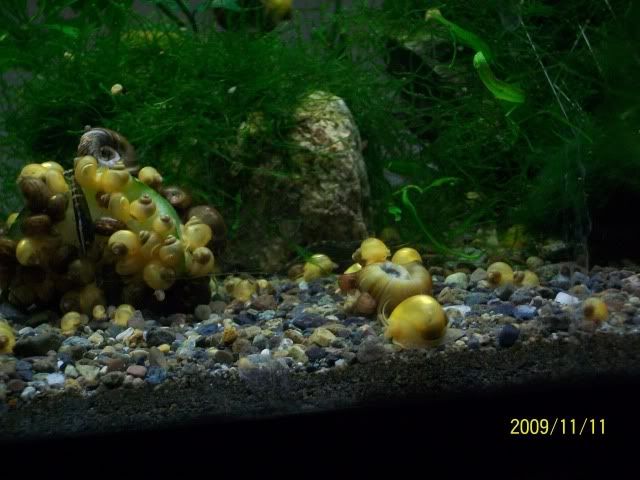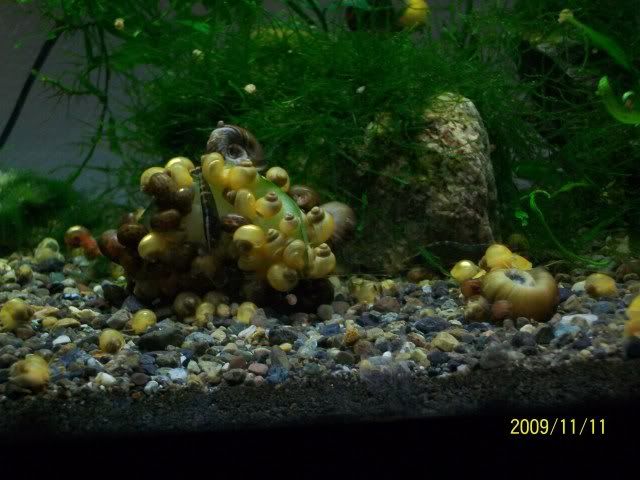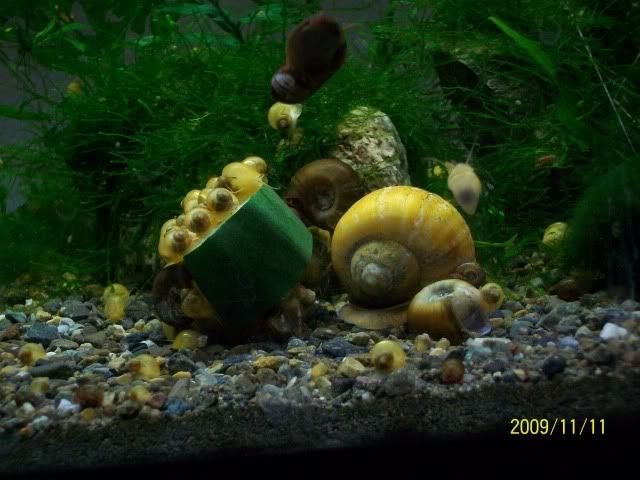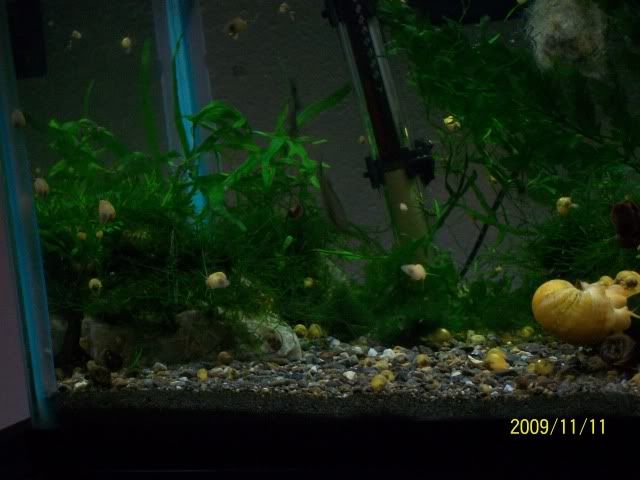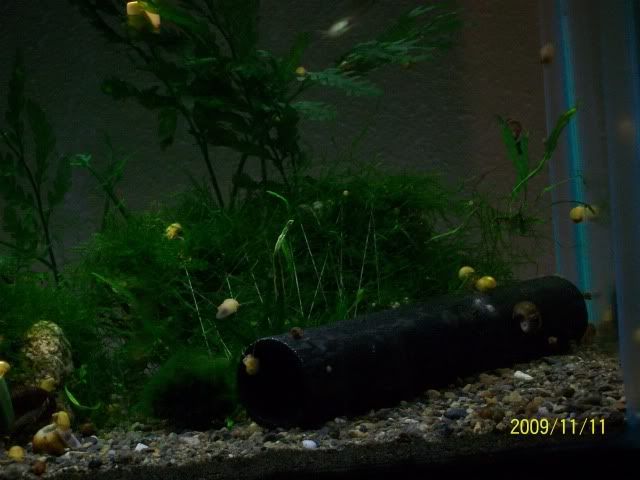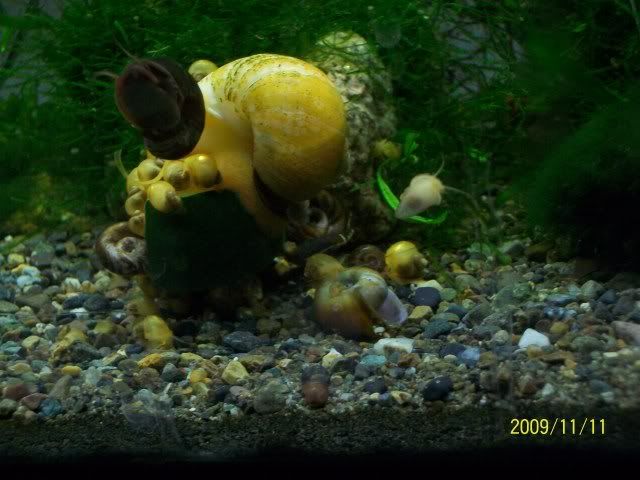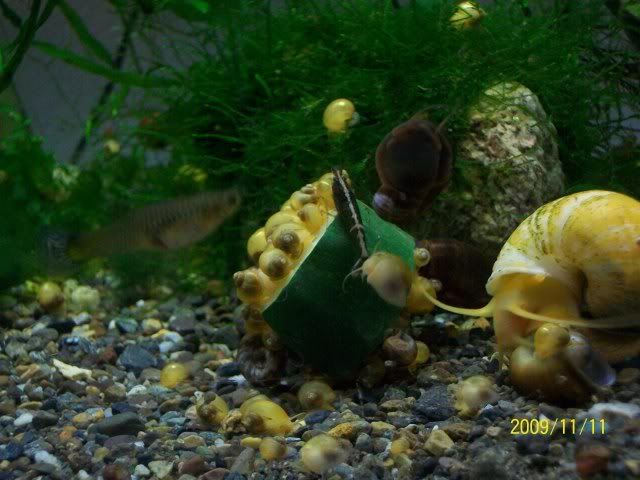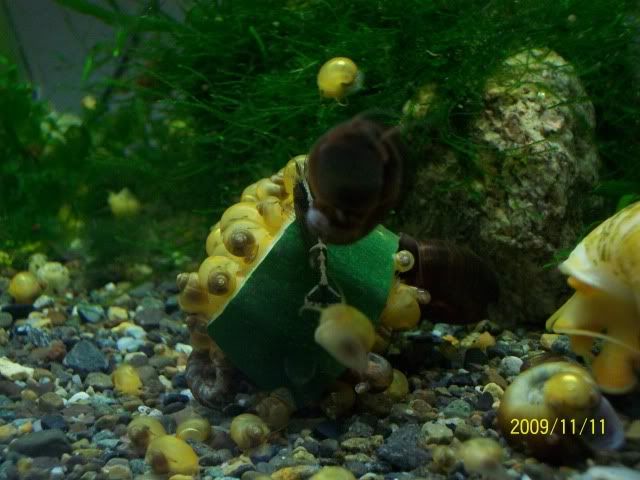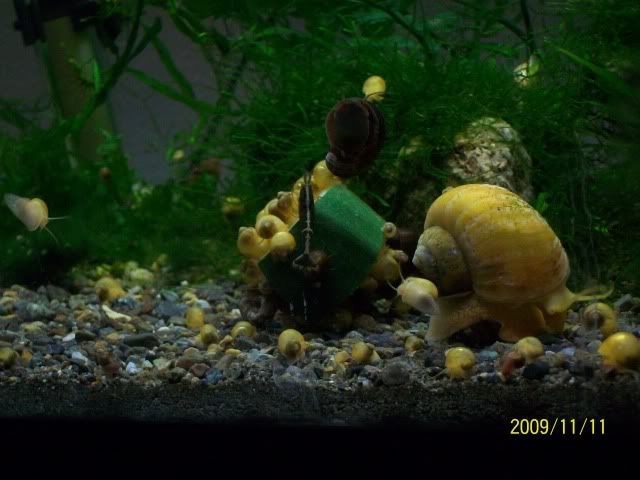 Enjoy and please comment and/or suggest things
nice invert tank, would you be intrested in selling some of your malaya shrimp if you breed enough
I love snails. Keep those apple snails well fed! I was accidentally starving my brig and she started eating my plants. It was totally my fault though.

This will look neat if the bolbitis can really fill in. Is that java fern trident, btw?
Crimson- yes i will and if you want to be my test dummy when i do have enough i'll give some for the price of shipping
Frosty- i love brigs too... until they start leaving slime trails on my floor... lol but yes it is trident
I'm totally going to take you up on that deal connor, just PM me when your ready.
Will do
they might come next to colorless but a piece of zuchinni and they'll color up great
Adde a Fluval EDGE sponge prefilter to replace the uglyness of the filter media proteection
YAY I've got a berried shrimp!!!! (i thought i had 2 females but i guess not
)
ah berried shrimp false alarm...

added 6 more (have no clue if there are any males yet)