Algae Grower
Join Date: Dec 2008
Location: Seattle
Posts: 10
Nano Madness
---
I have been going kinda nuts building nanos. I have several pieces of glass so I figured why not. In the last week I have built 2 tanks. A 3 gallon low profile cube and a 7 gallon cube. I will post pictures of progress and probably add to the madness.
The 3 Gallon the dimensions are 12.25 x 10.25 x 6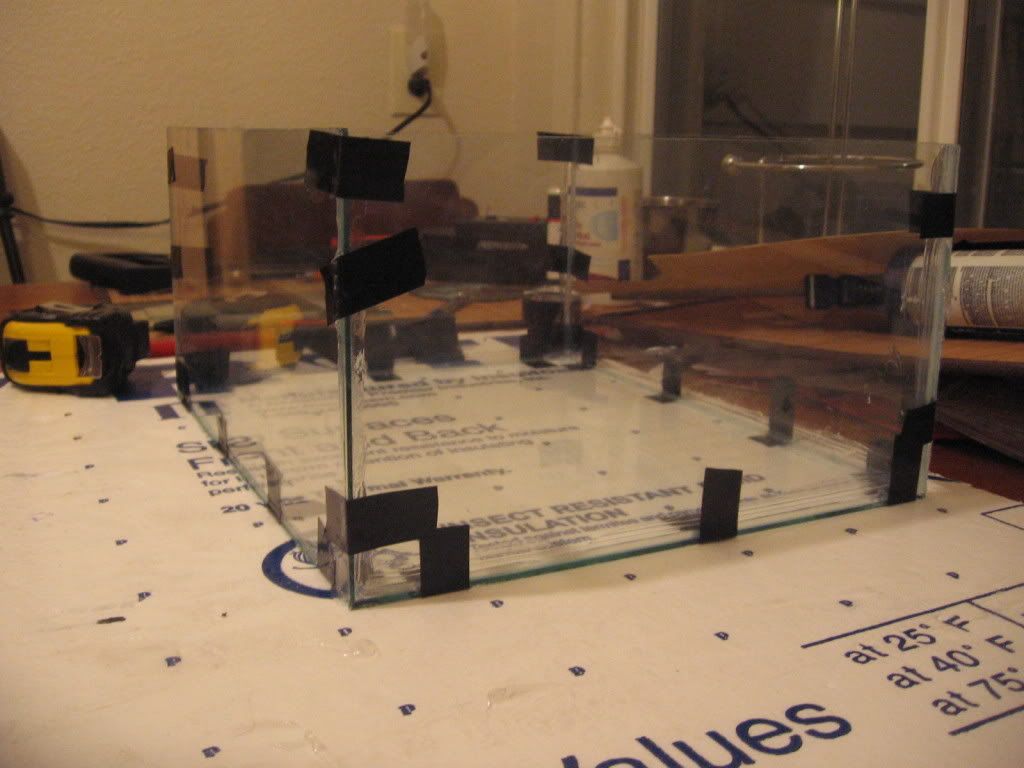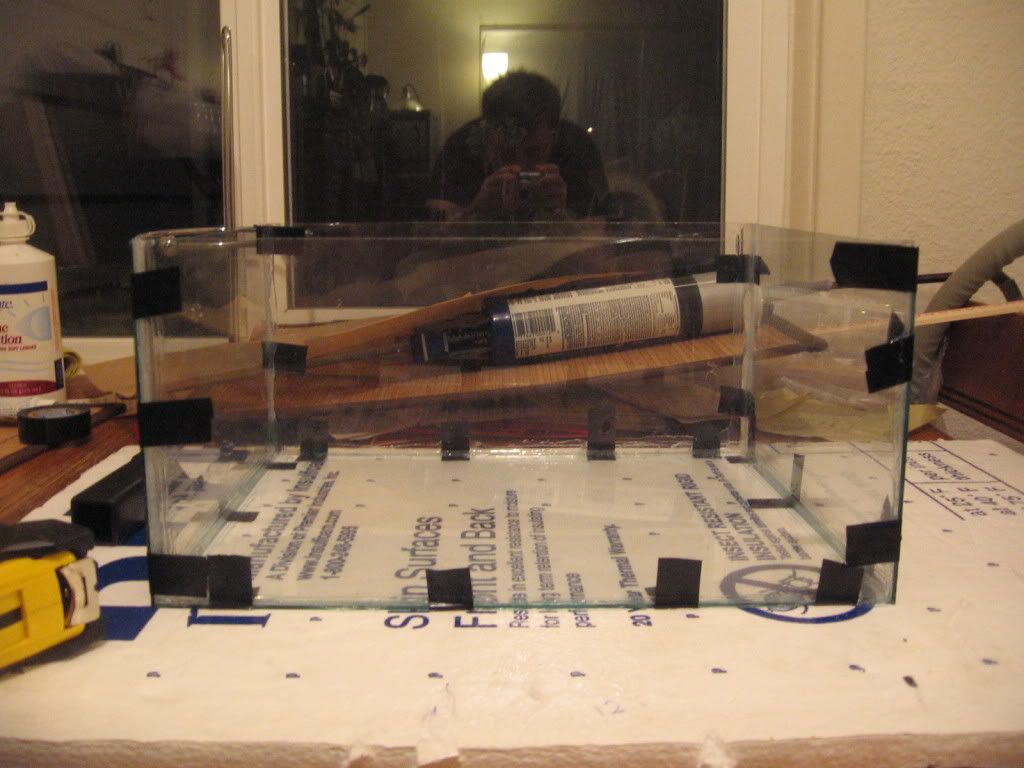 Finished and freshly setup..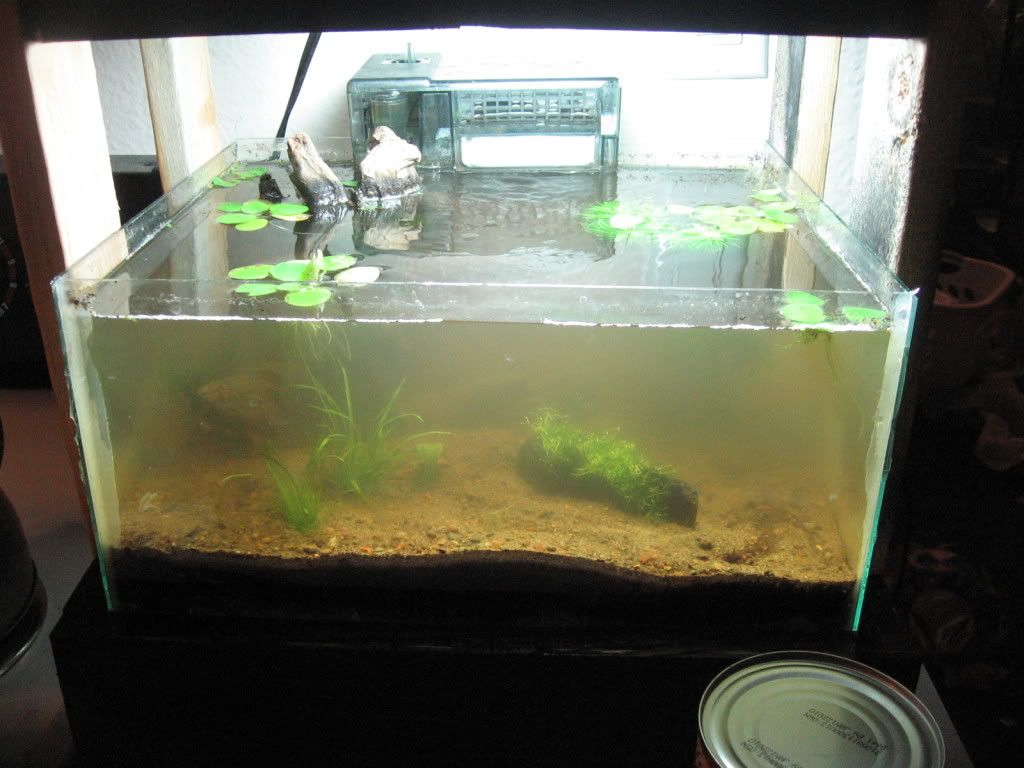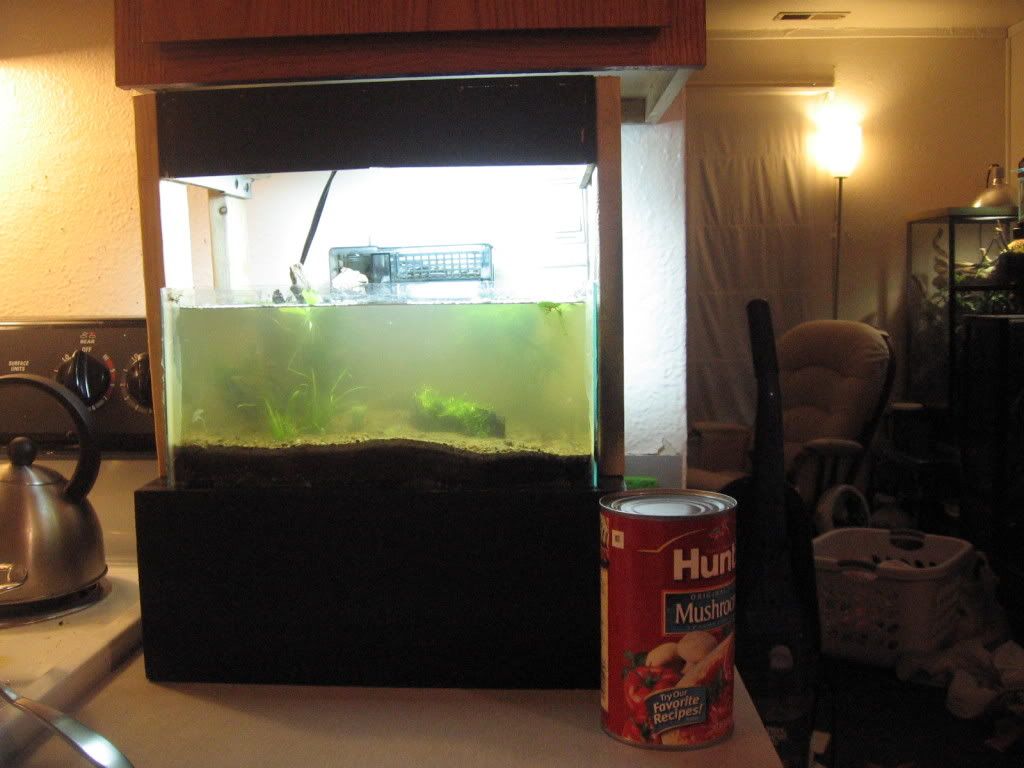 The 7 Gallon 12.25 x 12 x 11...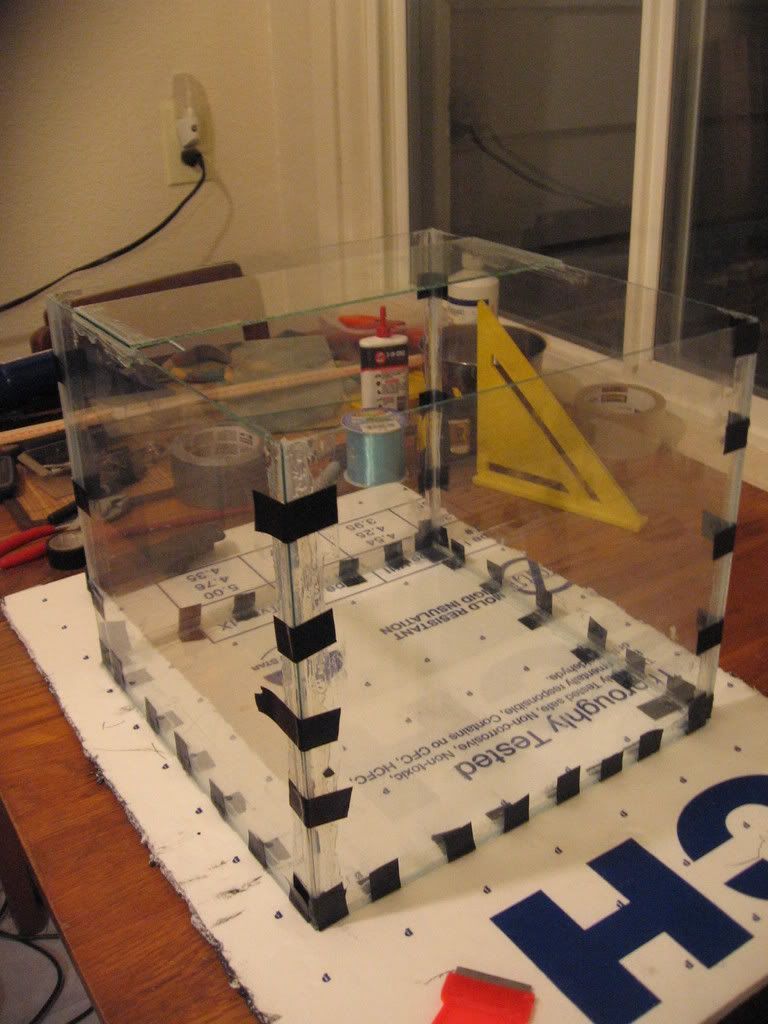 It holds water!!! YAY!!!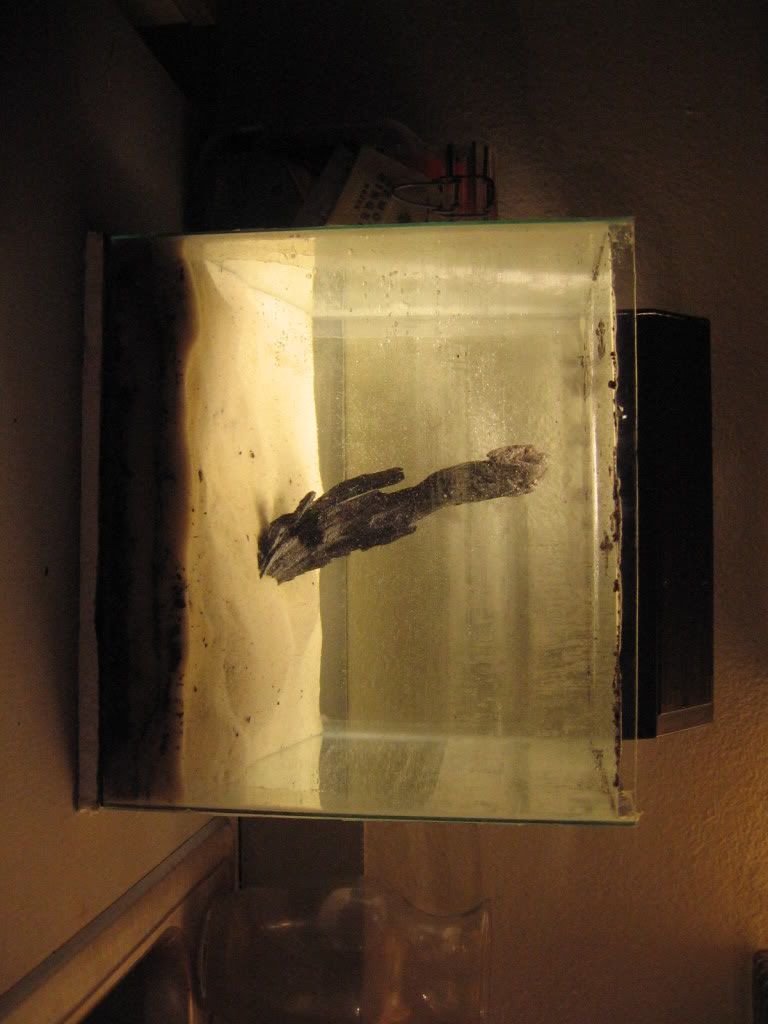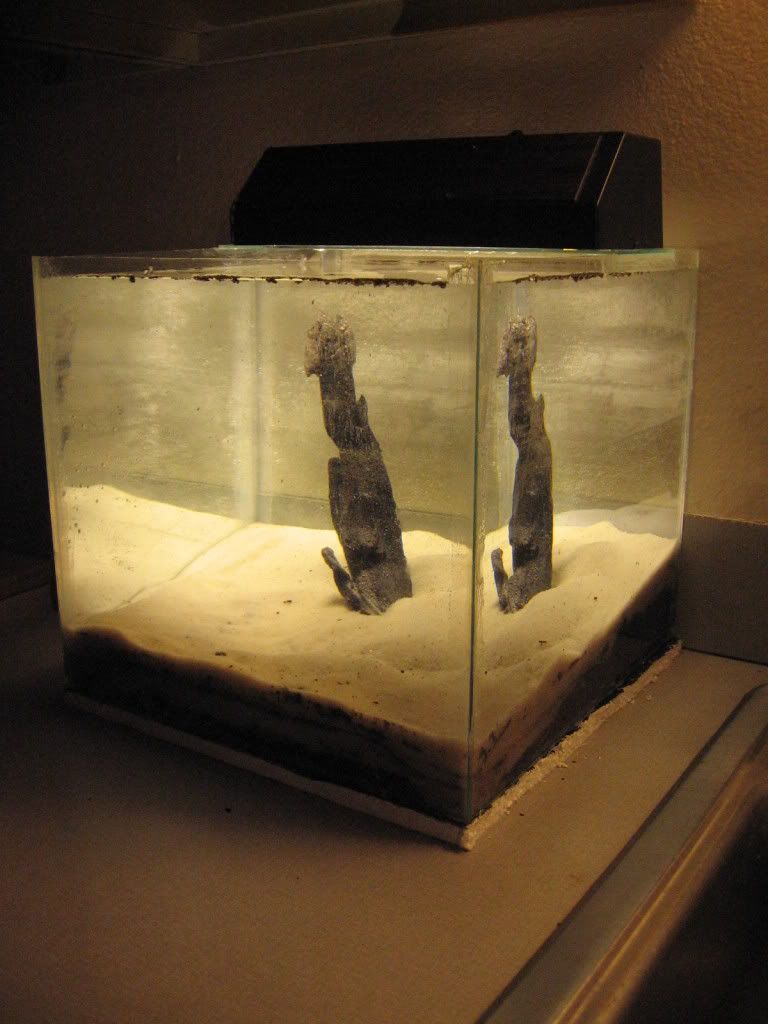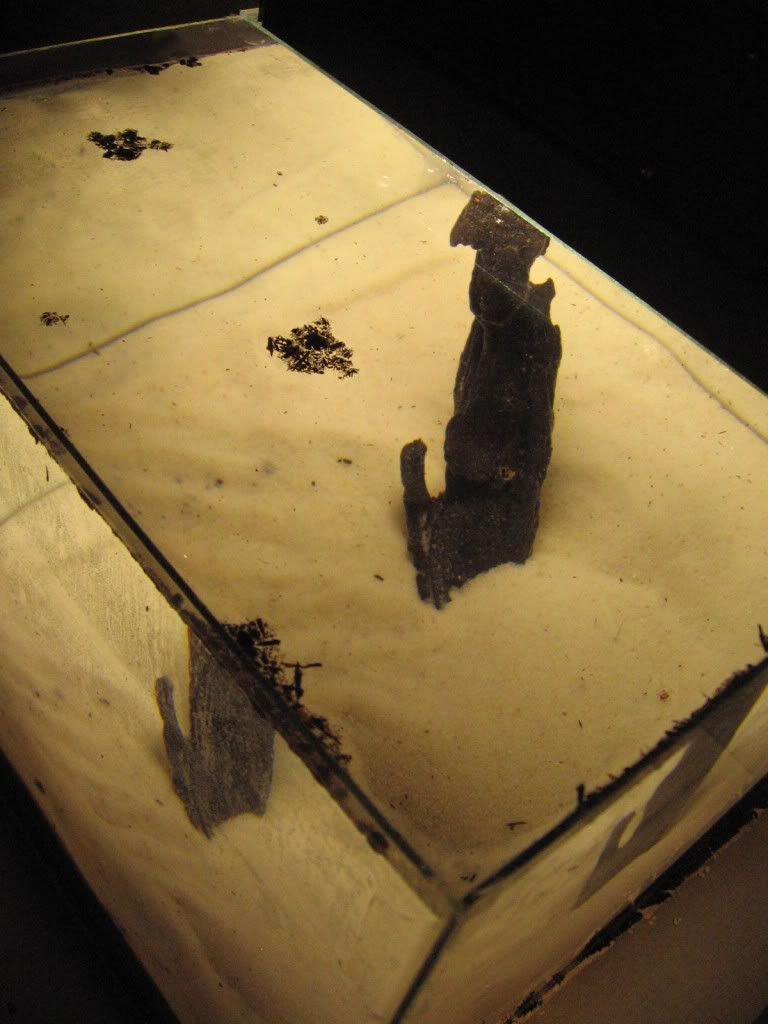 Comments and suggestions on stocking welcomed. I am thinking of doing all mosses in the 7 Gallon and use the 3 has sort of a grow out for plants.
---
Last edited by wishexotics; 12-17-2008 at

01:53 PM

.
Wow I really like the tanks. The low profile looks great
Algae Grower
Join Date: Dec 2008
Location: Seattle
Posts: 10
Thanks for the kind reply's. I am very happy with the low profile. I need some plants that will grow up and out with flowers. Any suggestions? Also any suggestions on plants for the 7 gallon? Thanks.
Planted Tank Guru
Join Date: Sep 2008
Location: Alameda, CA
Posts: 2,214
I want to make a low profile cube exactly like that for a betta, one day. I was thinking of harvesting the side panels from two 10 gallons for it.

No idea on plants, but if you find any that would grow out of the water please share them.
---
Wabi Kusa is just an Aquascape Katamari
now drain the tanks and clean up the seams
Looks great otherwise. How thick is that glass?
Algae Grower
Join Date: Dec 2008
Location: Seattle
Posts: 10
The glass is 1/8". I figured it would work since that is what 2.5 gallon agas are made of. I don't know if my hand is steady enough to clean the seams. I thought about it, but since they hold water I don't wanna risk messing them up..
Wow great dimensioned tans you've made. I especially have a thing with the 3 gallon the shape is awesome. I should do something like that.
Algae Grower
Join Date: Dec 2008
Location: Seattle
Posts: 10
It wasn't all that hard. I would definitely suggest to everyone try to build their own tank. Cutting the glass took a bit of practice and some good advice from my god father who is a pro glass cutter. I just used a cheapo cutter and it all worked out. One suggestion is when you cut your glass make sure what ever you are using to make straight cuts doesn't move. Also always use either carpet or styro underneath the glass. I had some casualties with some of the glass. I will probably take those pieces and put them to work somehow, recycling is fun. My next project is to tear down a 15 high. I am going to take off the trim, remove the back glass and put the tank on it's front. Then I will cut the back piece to match the current bottom piece and glue it all back together. Sort of a lagoon style. I am hoping to imitate the wabi kusa tank.

If anyone has whorled pennywort let me know. Thanks!
Very cool project. Did you use standard silicone or did you buy aquarium sealant?
Planted Tank Obsessed
Join Date: Sep 2008
Location: Idaho Falls,ID
Posts: 422
I like to see diy tanks. The seams take away from them. I still think there cool though.
Algae Grower
Join Date: Dec 2008
Location: Seattle
Posts: 10
GE 100% silicone without Bioseal.
Does anyone know the effects of silicone with bioseal on fish aquariums
Has anyone ever tried it
I wish my seams where better, but they are difficult to do. I think with more practice they will improve though.
Algae Grower
Join Date: Jun 2008
Location: Peoria, AZ
Posts: 12
I've found (with any caulking job) a method that gives nice and repeatable results. First, you put a tape line down either side of the joint with blue painters tape. Next you apply your caulk/silicone to the joint. Smooth the joint using using one of those tools that look like a credit card, or use a plastic kitchen spoon that is wet. If you have nothing else, use a wet finger. Finally, peel off the painters tape while the caulk is still wet.

Your joints still won't be perfect, but the edges of the joints will have nice straight lines and you know before you start how wide the bead will be (because it is the distance between your tape strips).

--
Jim
Algae Grower
Join Date: Dec 2008
Location: Seattle
Posts: 10
Great tip! I will try that next time.