DoubleT's 2.5g Moss Tank
---
This tank has been cycling for a week, and I just got some java moss today and attached it to some SS mesh screens. Once this tank has cycled I plan on putting my PFR culls in it.
Equipment:
*Hydor mini sponge filter(perfect for the 2.5 g)
*aqueon evolve light fixture
*2.5 gallon tank
FTS(5-11-13)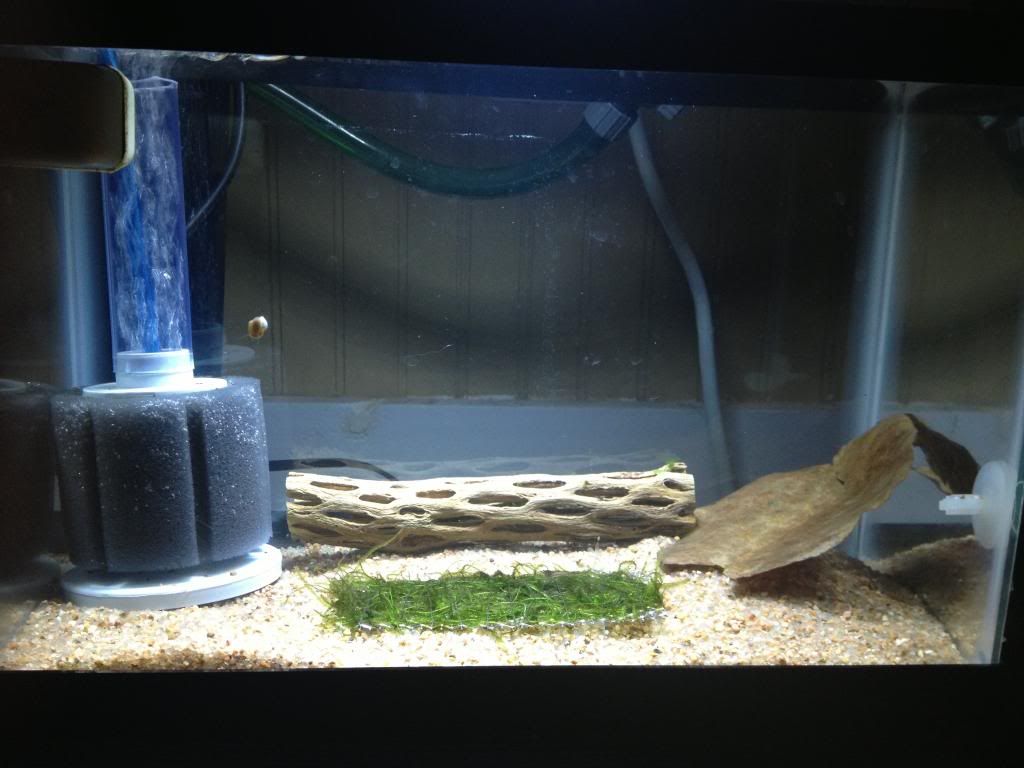 FTS(5-6-13)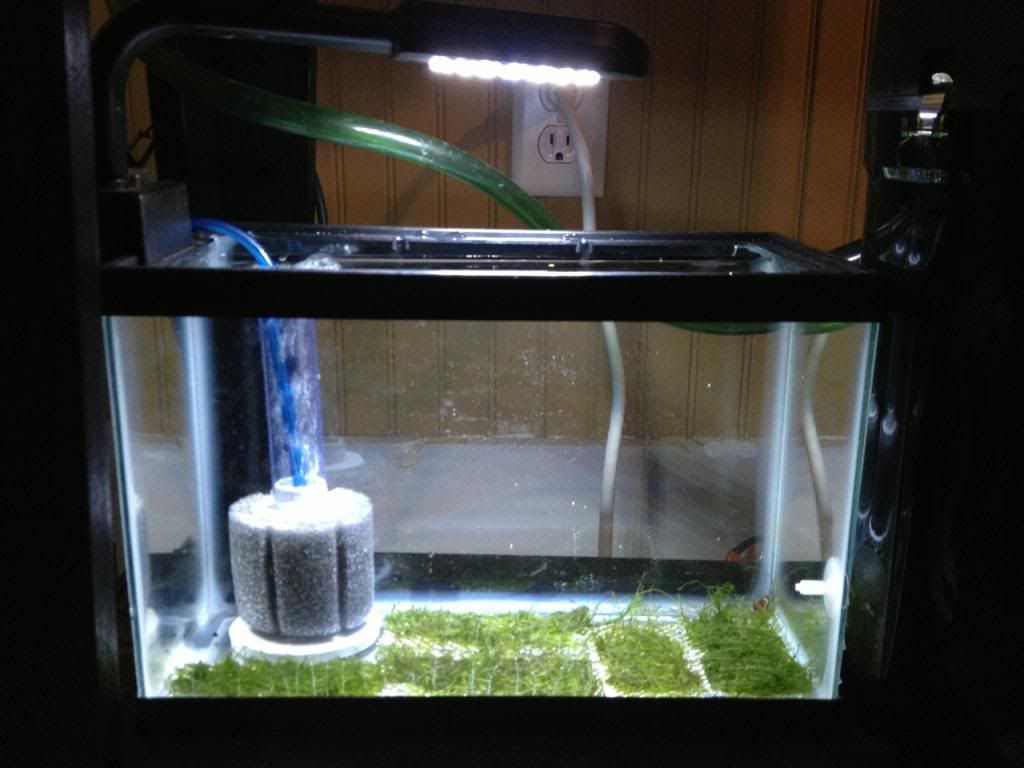 ---
Last edited by DoubleT; 05-12-2013 at

12:16 AM

. Reason: ...
Algae Grower
Join Date: Feb 2012
Location: Chicago, IL
Posts: 53
Are you planning on just using java moss, or using a variety?
just java moss. for some reason I can't get any other moss to grow, other wise I'd probably have some peacock moss or spiky moss for the carpet
Re: DoubleT's 2.5g Moss Tank
---
wat kind.of ferts usin there and r u giving co2 and huv much wqtts lighting

sent from blackberry playbook using my fingerz..¤¤
I dose flourish excel every other day, no co2 and no fertz. I'm not sure what the wattage is on the light...
*Update*
Ok, I found out real quick that a lot of waste gets trapped under the java moss screens, so I decided to add course pool filter sand and take out some java moss screens. I also ordered a tom's mini internal filter for the tank to help with the circulation and stuff settling on the substrate.
So here is what the tank looks like now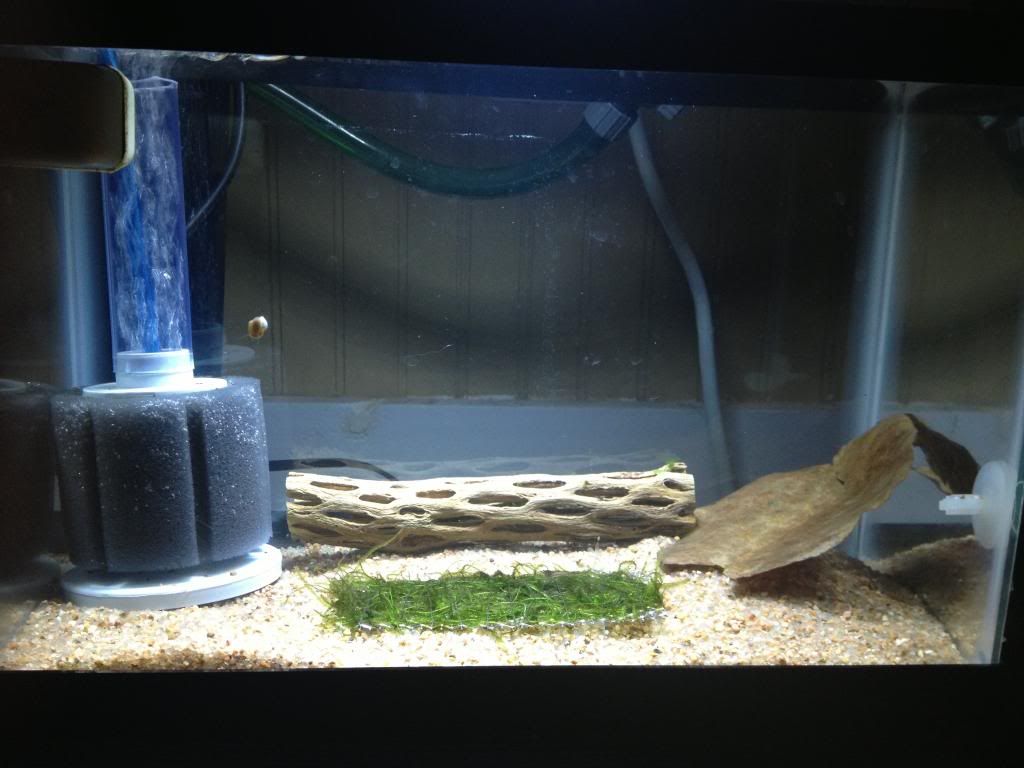 Update
Tank finished cycling around the beginning of June added some MTS and malawa shrimp, also just added some subwassertang(front, left) and peacock moss(back, right) 3 days ago. For some reason the java moss(front, right) isn't doing too well
FTS(6-24-13)