seanski's 2.5 gallon
---
Hello all, I started a 2.5 gallon planted tank about two months ago for my girl friend. The goal was to make it beautiful but also low maintenance for her, yet a healthy environment for the betta.
lighting: 13W CFL desk lamp roughly 13" from substrate
filtration: none
maintenance: DIW top offs when necessary
plants: dwarf sagg, star grass, red tiger lilly, frogbit, bacopa monneiri, rotala rotundifolia, wisteria
fauna: one beautiful betta (Comet), many malaysian trumpet snails, one red ramshorn snail, numerous types of micro fauna
As for pics I will post a bunch tomorrow. And sorry about not starting this journal a lot earlier but I didn't think the tank would be doing as well as it has.
---
Last edited by seanski21; 05-17-2013 at

02:00 AM

. Reason: more appropriate title
Planted Tank Guru
Join Date: May 2009
Location: MICHIGAN
Posts: 3,475
You have some nice plants!
Sadly I had to take this tank down do to a velvet outbreak that killed the pretty betta in the pics. I pretty much just decided to start over and go a different direction.
So, yesterday I added new eco complete substrate and root tabs. Today I got a nice pot of dwarf hair grass, one sad looking pygmy sword plant, and some dwarf sagg I had from another tank. I will dry start the tank for at least a week or two to ensure that the new plants are well rooted. I will post some pics tomorrow once I have some daylight
Also I have never tried a dry start so any advice is appreciated. As of now the water level is just below the substrate and I will be misting daily. Also the tank is covered with a cover glass. I haven't heard of too many people trying dwarf sagg for dry start so any info is good.
Thanks for reading
Sean
Planted Tank Guru
Join Date: May 2009
Location: MICHIGAN
Posts: 3,475
What are the plants you have in there?
I made some changes... now there is lilaeopsis mauritiana, dwarf hair grass, helanthium tenellum, and two sad stems of hygro sunset. I will post some new pics today. I also decided to flood the tank since the plants that received appeared to be in their submersed forms already.
here are the pics... everything looks ok so far except for the DHG which is browning a little bit. hopefully it will come around for me. as of now I'm not sure how this is going to turn out since I'm not sure how tall each of the plants I picked will grow.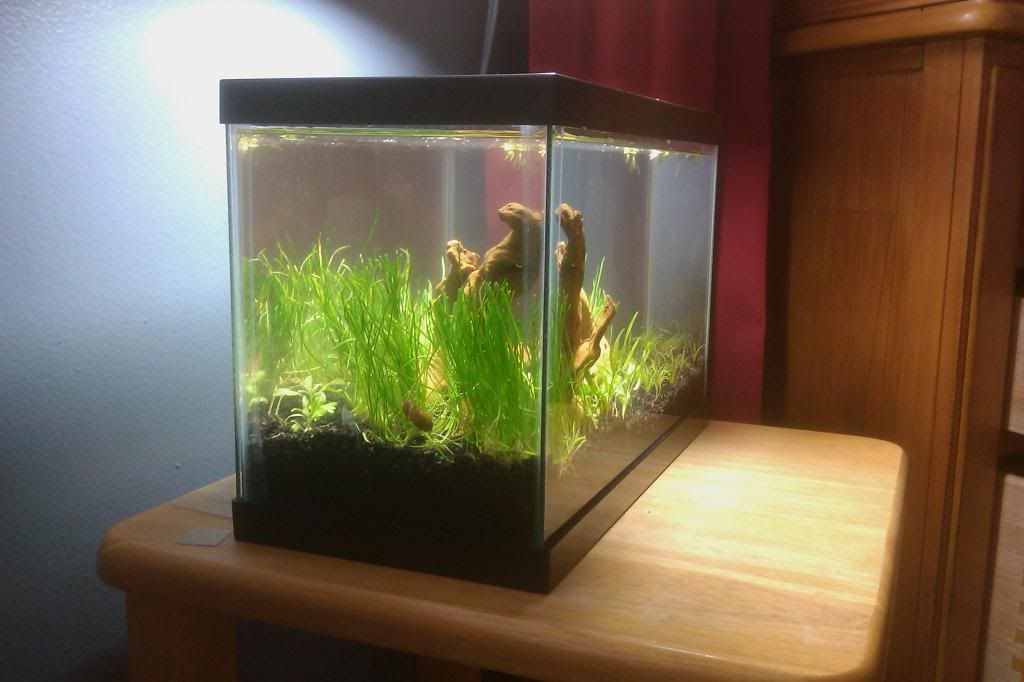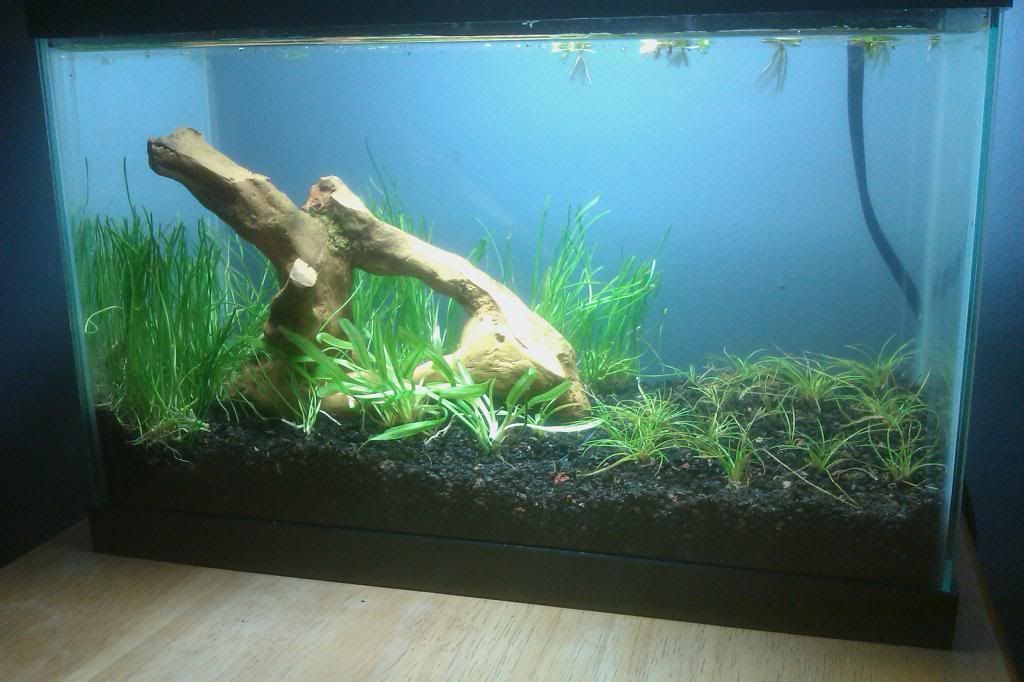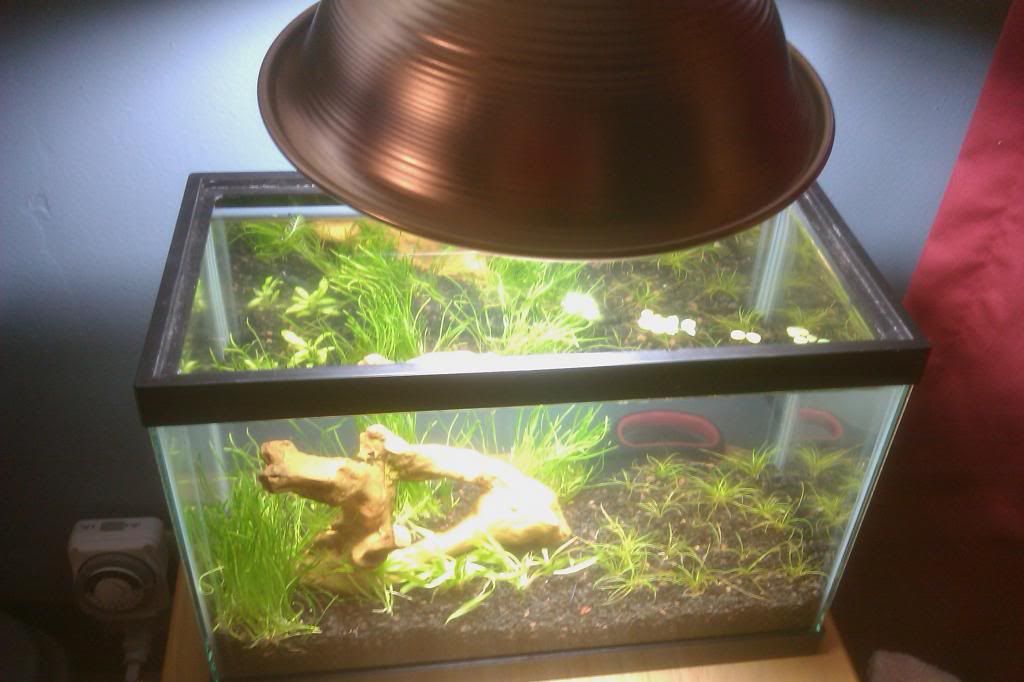 and here's a pic of my tall narrow leaf microswords... I was hoping they would be shorter than this... perhaps over time.