Algae Grower
Join Date: Oct 2012
Location: Wisconsin
Posts: 24
My attempt at Iwagami. 3 gallon JBJ pico.
---
Hey Guys. I had some spare dwarf baby tears (Hemianthus callitrichoides) from another tank of mine and decided to try to plant them immersed and see what would happen. Its been a couple months and have had some pretty nice growth! Yesterday I decided I should probably get this little tank wet and scaped soon, so I picked up some rock and came up with a scape that I found to be acceptable. As the title states, this is the first attempt that I have had with Iwagami style aquariums. I think it turned out alright?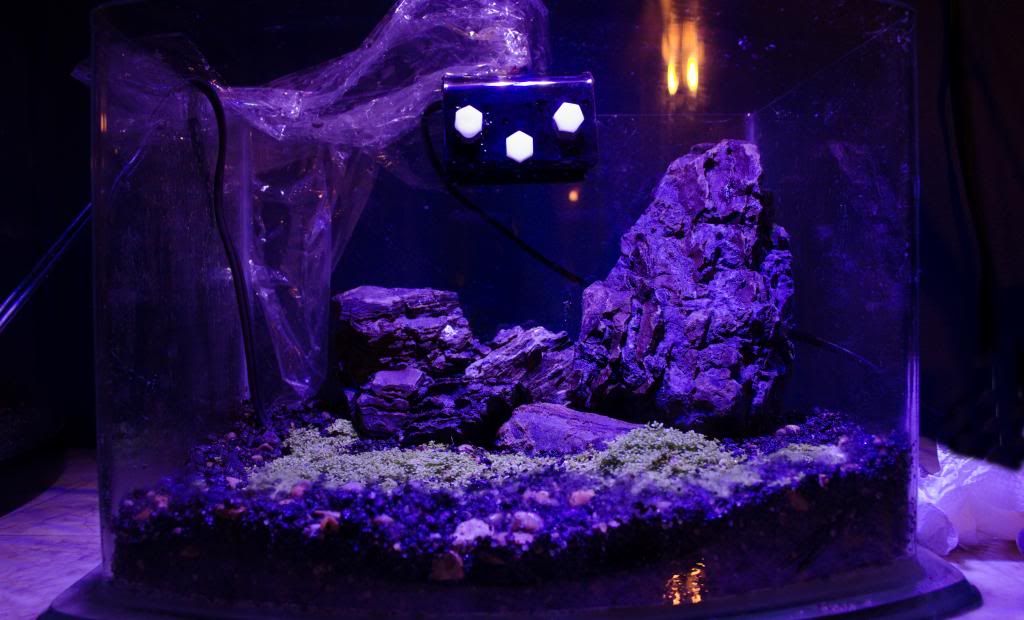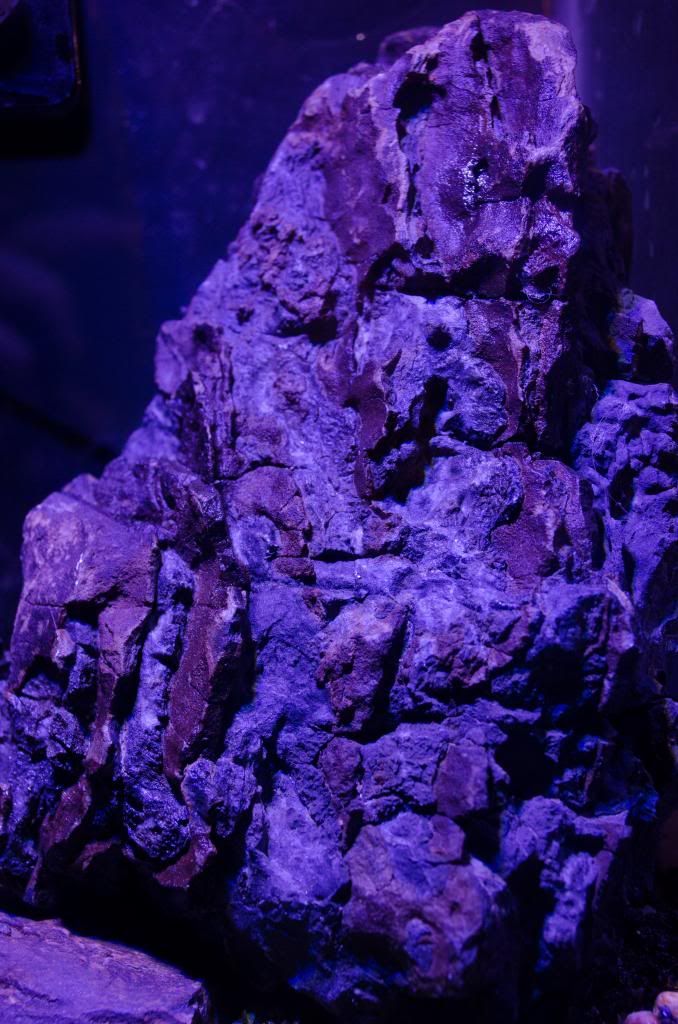 Nice texture on the rocks.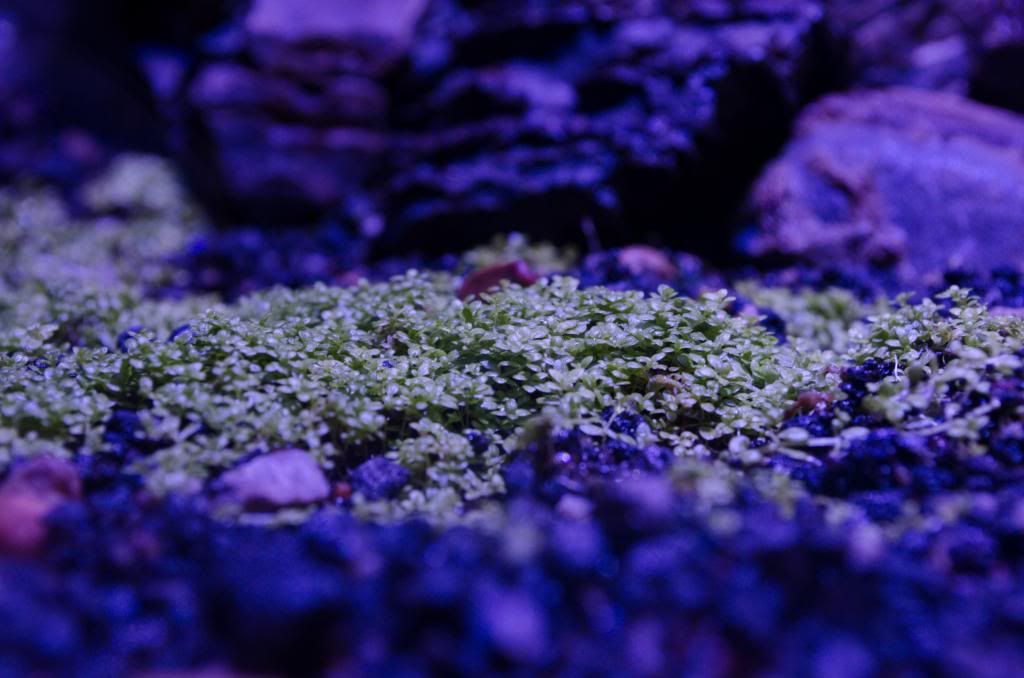 Some of the HC growth. First time growing it like this, Im surprised how well it worked with virtually no maintenance.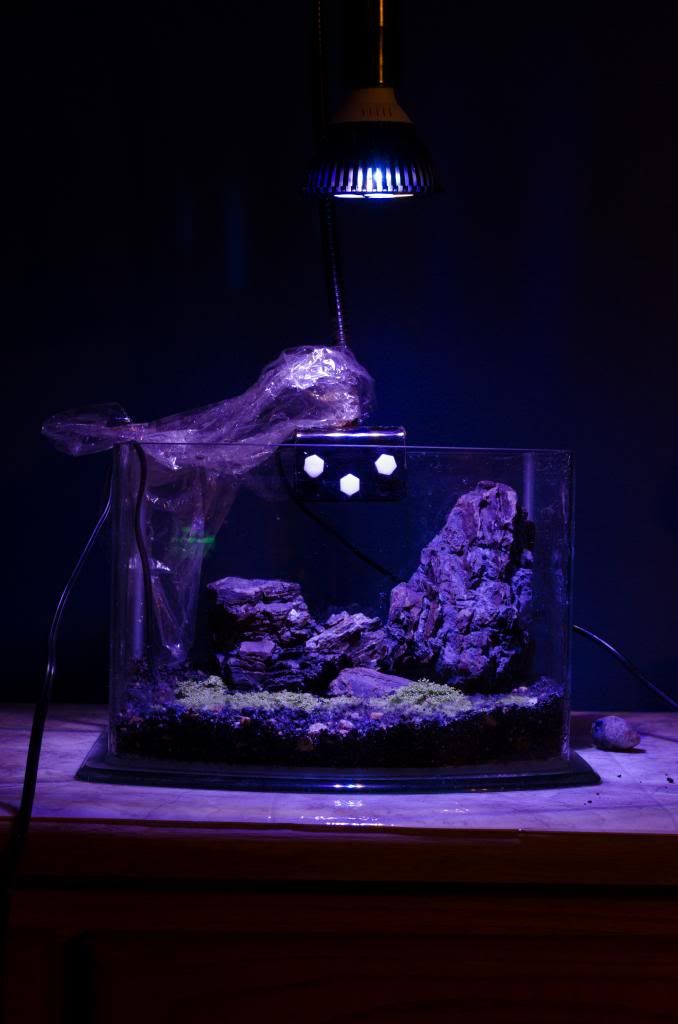 As for the rest of the stocking, I would like to add some other type of plant for inbetween the rocks. Possibly... Any input as to plants species for that? I will be injecting CO2 via a paintball tank and a Aquatek mini CO2 regulator. The light above the tank is currently a Boost LED par30. Its around a 14k bulb, Id like to change it or maybe just cover some of the blue LEDs to change the color balance a bit.
Id like to do some cherry shrimp in the future, again I have no experience with them though... Any feedback or information is greatly appreciated! Also, please critique my scape!
Algae Grower
Join Date: Oct 2012
Location: Wisconsin
Posts: 24
Thank you! Much appreciated. Looking forward to getting this tank wet in the next couple days. As far as the stocking goes, I was kicking the idea of red cherry shrimp around. I have never kept them though. Are there any fish that would be better suited for a tank this size?
Planted Tank Guru
Join Date: May 2009
Location: MICHIGAN
Posts: 3,475